So after posting my initial test results with the Radenso DS1 where it did great, people had a bunch of questions and I did too. Was its performance a fluke? Does it perform well on all bands? What if it only did well on that last course? Did traffic give the DS1 an unfair win? Are the results repeatable?
Either way, I really wanted to get some more test results in, especially before launch so that we can all have a better understanding of how it performs. For that reason I headed back to the red barn course and spent the day running the DS1 against some of the competition, a reduced number of detectors this time so I could 33.8, 34.7, & 35.5. Traffic was light, weather was sunny, and temps were 69-75F throughout the day.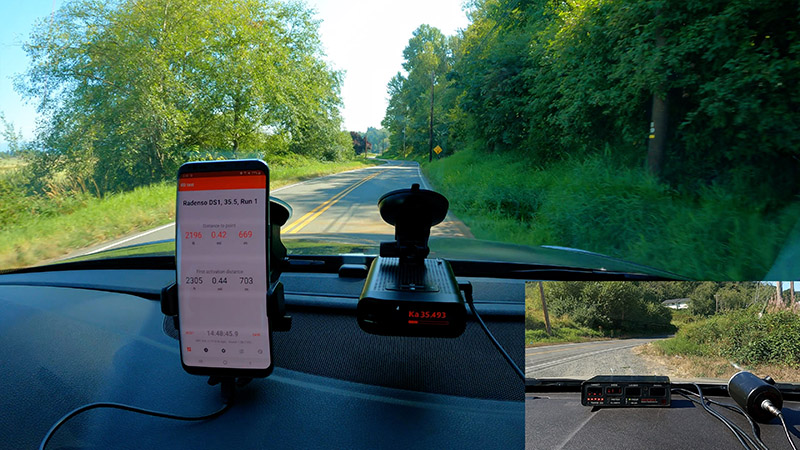 The full discussion is available here on RDF.