Dashcams are a must-have while driving to keep you protected on the road. For that reason, I've spent a ton of time testing out the very best dash cameras on the market. What is the best dashcam and why do you need one?
Last Updated: July 2023
Why Do You Need A Dash Camera?
Dash cams provide several important benefits:
Proving you weren't at fault in an accident
Protecting you from false accusations
Capturing important video in a hit and run while parked
Recording in case someone keys your car
Capturing beautiful scenery and memorable events on the road
Recording your radar detector saves
Your dashcam serves as a silent witness, always recording just in case one day you need the video.
This website contains affiliate links. Click here to read my affiliate disclosure.
What Makes Dash Cameras Unique?
Dashcams are different than action cameras like GoPros. I love GoPros and use them for many of my normal YouTube videos, but specialized dashcams do a few key things that GoPros can't. For these reasons, dashcams are preferred as permanent set-it-and-forget-it cameras. Here's how they work:
Automatically powers on and starts recording when you start your car
Automatically stops recording and powers off when you park
Optional ability to record while your car is parked and shut off before draining your car battery
When your memory card gets full, it overwrites old footage so you can record continuously
Detect any events such as accidents and protects that clip from being overwritten
Can notify you if anything happened to your car while parked
Records everything ahead and can also record behind with the optional rear camera
Advanced ones automatically upload important footage to the cloud and remotely monitor your car from your phone like a security camera
Best Dash Camera of 2023?
There's literally thousands of different dashcams at difference price points, with different features, and different levels of video quality. Which one should you get?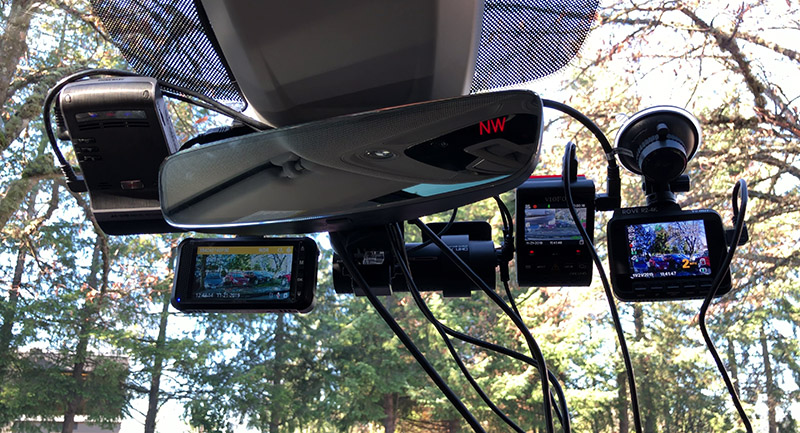 Here's my top picks including both basic and inexpensive dash cams as well as higher end and more feature-packed dash cams.
---
Best Budget Front only Dashcam: Viofo A119 Mini 2 ($129)
The A119 Mini 2 is the best affordable front-only camera. It stands out for its next gen Starvis 2 sensor which dramatically enhances video quality and low light recording. The updated Mini 2 features voice control, a major advantage for hands-free operation while driving, plus its compact size and improved high heat tolerance make it a reliable and user-friendly option.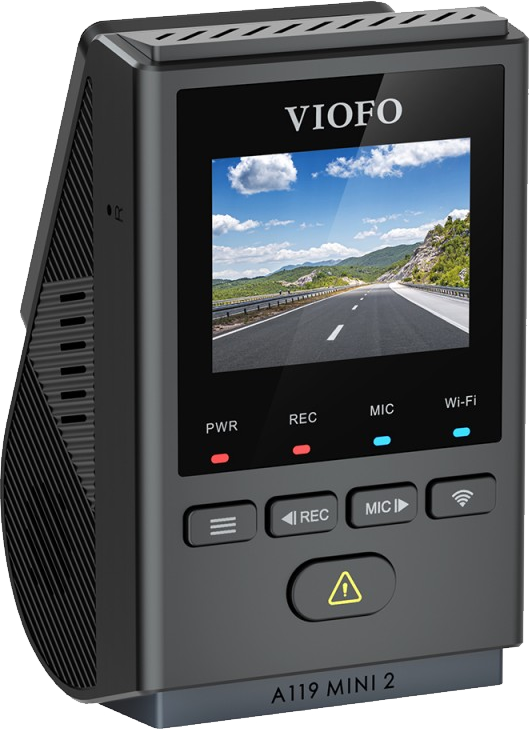 It's important to note that this model doesn't come with a memory card, so you'll need to purchase one separately. For parking recording, you can hardwire it to your car battery. As a recommended accessory, the BlackboxMyCar Powercell 8 serves as the best dedicated battery pack for parking recording.
The A119 Mini 2 comes in at a reasonable price of $129, but it's worth noting that for those on a tight budget, the slightly older model A119 v3 is available at around $99, albeit with fewer features.
Pros
Great video quality
Records at 2K
Excellent low light sensitivity
LCD display on the rear
Bluetooth & WiFi built-in
Buffered parking mode recording
Voice commands for hands-free control
Capacitor for extreme temperatures
Compact and stealthy form-factor
Supports up to 512 GB cards
Cons
No rear camera
No cloud support
No low power parked recording option
Voice control can't hear you when music is playing
Memory card not included
Purchase the Viofo A119 Mini 2
Purchase a MicroSD memory card: 128 GB, 256 GB, 512 GB
Hardwire cable for parking recording
Recommended parking recording battery
---
Best Entry Level Front / Rear Dashcam: Viofo A129 Plus Duo ($149)
If you love the idea of the A119 v3, but you also want a second camera to record behind you, pick up the Viofo A129 Plus Duo.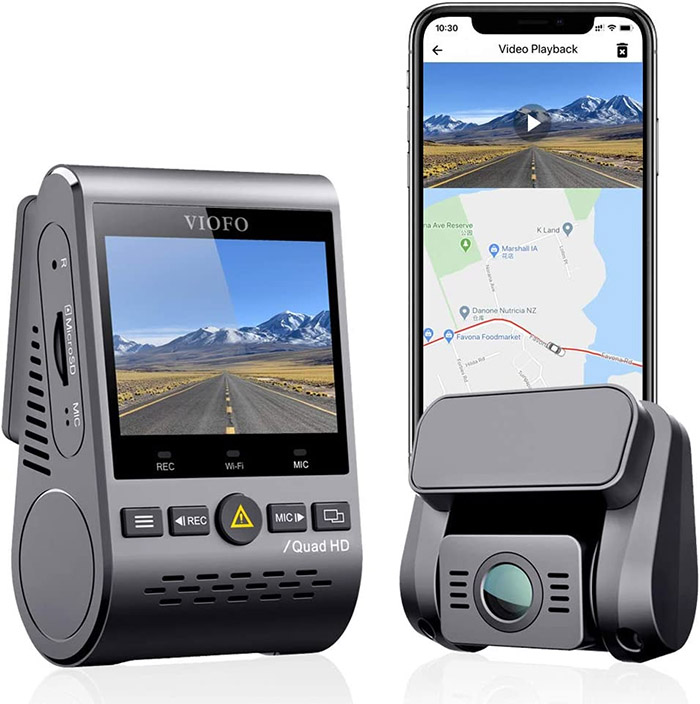 This is essentially the A119 v3 in an upgraded case, plus it adds a second 1080p rear-facing camera, and it adds WiFi to connect to your phone to give you additional functionality.
Pros
Great video quality
Records at Quad HD+ (1440p/1600p) up front
Records at Full HD (1080p) behind
Great low light sensitivity
LCD display on the rear
Updated case design over A119 series
Capacitor for extreme temperatures
Compact and stealthy form-factor
Supports up to 256gb cards
WiFi to transfer video clips to your phone
Cons
No cloud support
WiFi app isn't that great
Front-rear cable is thick
No buffered parking recording
No low power parked recording option
No spoken event notifications
With great video quality, low light sensitivity, driving, and buffered parking mode recording, this dashcam gives you excellent front and rear recording at under $200.
Purchase the Viofo A129 Plus Duo
Purchase an inexpensive MicroSD Card: 64gb, 128gb, 256gb
Purchase the Viofo hardwire cable
---
Best 4K Dashcam: Viofo A139 Pro ($229 Front, $299 Front/Rear, $369 Front/Rear/Interior)
The Viofo A139 Pro features the all new Sony Starvis 2 sensor and is my current pick for the best dashcam on the market. This is fast becoming my go-to recommendation for 2023. I now run one in my car and I've upgraded my wife's A139 to the new A139 Pro.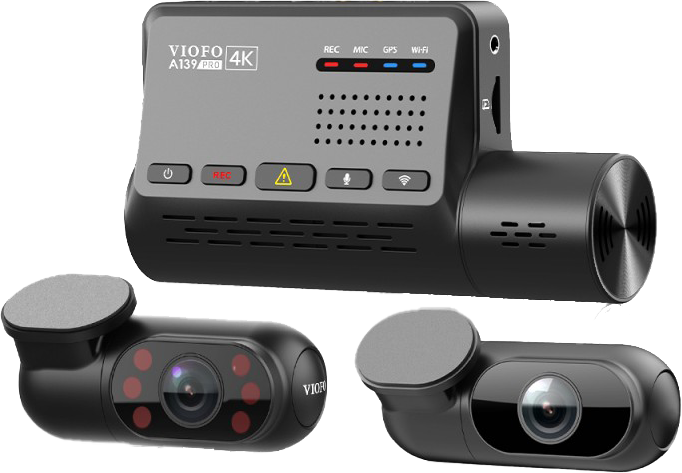 Thanks to its new Sony Starvis 2 sensor, it offers even better video quality and low light performance compared to other dashcams on the market. It records in 4K with the front camera and 1080p with the optional rear and interior dashcams.
Pros
Best video quality currently available
Next gen Starvis 2 sensor for front cam
4K Front Recording
1080p Rear / Interior Recording
Integrated GPS
WiFi
Buffered parked recording
Cons
Front cam resolution / frame rate drops with 3CH setup
Voice notifications aren't super customizable
Impact detection parking recording can be hit-or-miss
AutoHDR mode needs to be improved
Video quality is some of the best around out of any dashcam, it has a nice compact design, plus you can get buffered parking recording when you add the hardwire cable.
It is a power hungry dashcam for parking recording though, especially if you get the 3CH version for front/interior/rear recording. When combined with the recommended Powercell 8 battery pack and use the low bitrate continuous recording option, you get over 26 hours with a 1CH front only dashcam, 14-17 hours with a 2CH setup, or around 9.5 hours with all 3 cameras rolling.
I expect many other manufacturers to start introducing dashcams that utilize this Starvis 2 sensor, but for the time being, I think the A139 Pro is the way to go for an all-around solid dashcam with great features and video quality.
Purchase the A139 Pro 1CH (front only)
Purchase the A139 Pro 2CH (front and rear)
Purchase the A139 Pro 2CH (front and interior)
Purchase the A139 Pro 3CH (front, interior, & rear)
Purchase the Powercell 8 battery pack w/ A139 hardwire
---
Best for Long Term Parking: Thinkware U3000 ($429 Front) or ($549 Front & Rear)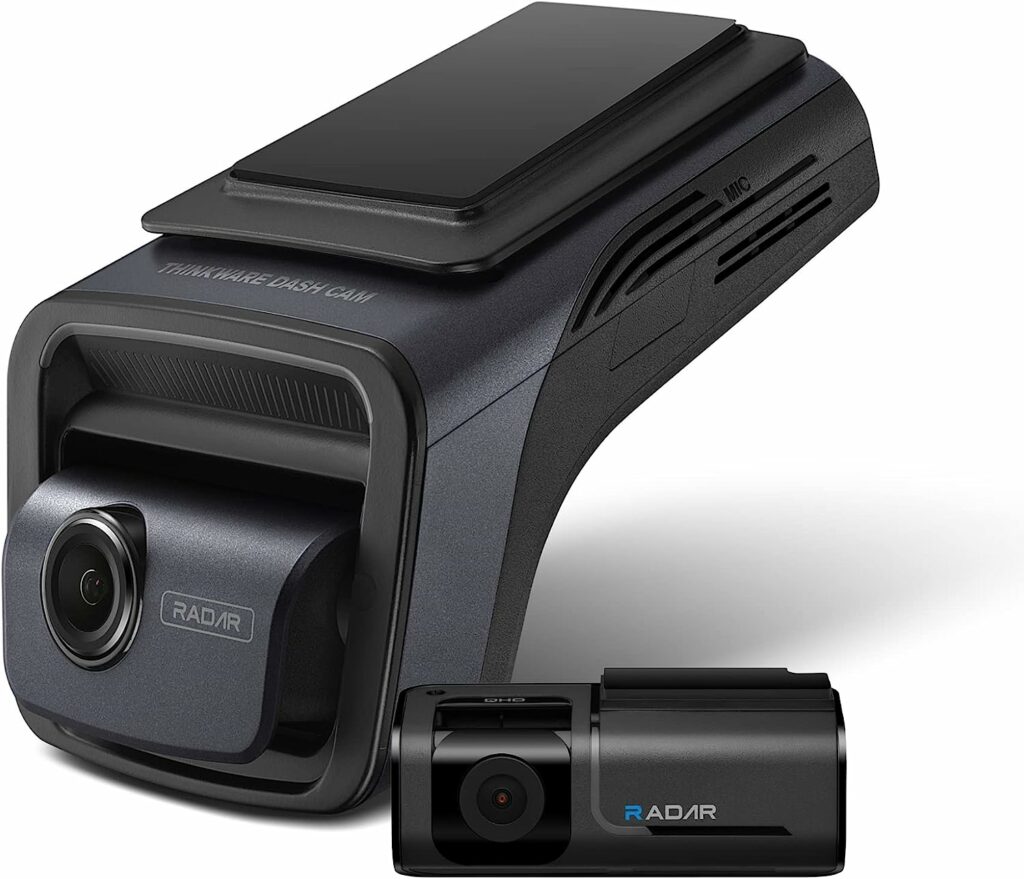 If you're wanting to step up to a 4K dashcam that can record in parking mode for extended periods of time, check out the Thinkware U3000. It records in 4K ahead with its new Starvis 2 sensor, offers integrated GPS and WiFi, adds cloud support for remote notifications to your phone, upgrades the parking recording capabilities, and the rear camera records at 2K instead of 1080p for even higher quality recording in both directions. Notably, it adds radar transmitters front and rear to give you people / vehicle detection with minimal power draw which allows for significantly longer parking recording times.
Pros
4K Front Recording
2K Rear Recording
Cloud integration
Buffered parked recording
Built-in radar front and rear
Low power / long term parking mode
Added overheating protection in parking mode
Redlight cam & speedcamera alerts
Integrated GPS
WiFi
Cons
Cloud functionality isn't that great
Lacks HDR
Chatty voice notifications
No interior recording option
Thicker front/rear camera cable
Physically larger dashcams due to integrated radar
K band radar transmitters can cause radar detectors in other vehicles to false alert
The U3000 shines in its extended parking recording capabilities. It's able to sit in an extremely low power state for up to 40 days with a recommended dashcam battery pack. By transmitting radar front and rear, it can detect people or cars and begin recording. The radar usage drops the dashcam to up to 20 days of parking recording, but that's still outstanding compared to other dashcams that last ~1 day. In case of an impact like a hit and run, it saves the entire event, both before and after, then goes back to sleep to continue saving power. The fewer cars/people nearby, the more it stays in its low power state and the longer it can ultimately record.
The dashcam also features some cloud features, but they're not super great in practice. They're also only available when driving and when parked in a non-energy saving mode. I mostly like this dashcam for its 4K/2K video and for the long term parking recording capabilities.
For parking recording you can connect it to your car battery with the included OBD II port, making installation a snap. Better yet, you can purchase the Thinkware iVolt Xtra battery pack to give your dashcam a dedicated parking recording battery.
If you park your car for extended periods of time and you also want great video quality, pick up the U3000.
Purchase the Thinkware U3000 (front only)
Purchase the Thinkware U3000 (front and rear)
Purchase the Thinkware U3000 (front and rear) bundle with the iVolt Xtra Battery
Purchase an inexpensive MicroSD Card: 128gb, 256gb
---
Best 4K Cloud Dashcam: Blackvue DR970X-2CH LTE ($539 Front & Rear)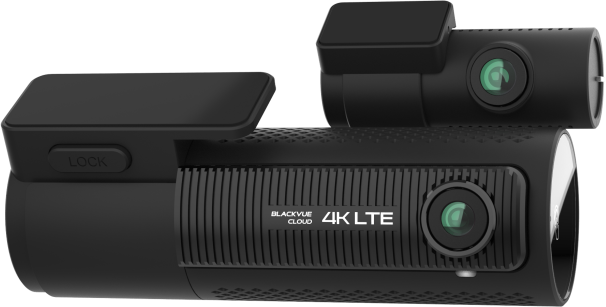 Finally, let's look at the Blackvue DR970X-2CH LTE, my favorite cloud-based dashcam. Blackvue makes the very best cloud connected dashcams which connect to the internet and give you extra features like realtime notifications to your phone in case something happens to your vehicle, it can upload important videos to the cloud, and you can livestream from anywhere and see exactly what's going on with your vehicle for extra peace of mind. Think of it as both a dashcam and a remotely accessible security camera.
Pros
4K Front Recording
1080p Rear Recording
Best cloud functionality
Integrated LTE module
Buffered parked recording
Integrated GPS
WiFi
Best parked impact voice notifications
Thinner cables are easier to route
Cons
Below average video quality
No low power parked recording option
Cable connectors are more fragile
Manual recording only records 6 sec before trigger
App can be troublesome
The DR970X-2CH LTE is a 4K dashcam that uniquely integrates an LTE antenna within it, without requiring an external WiFi hotspot or external wired LTE antenna. It offers 4K front and 1080p rear recording driving and parked, plus once you insert a SIM card, the dashcam can directly connect to the cloud, giving you all of the remote access features and capabilities.
I personally run Blackvues to give me extra peace of mind when I'm away from the car. I love knowing if anything happens while I'm away such as a break-in or hit and run, being able to remotely livestream into the car and check in while I'm out of town, or even grab dashcam footage off the dashcam while I'm in my office or in bed. The added features and convenience are welcome additions.
The main downsides though are that the video quality from its Omnivision sensor is worse than comparable dashcams utilizing newer Sony sensors. I find the video quality to be more murky and it struggles more at capturing details like faces and license plates. The cloud app was also recently updated and almost universally disliked, but luckily Blackvue has been listening to feedback and improving the app to make it more usable and secure.
In my car I currently run the non-LTE version, the DR970X-2CH, since I already have a dedicated WiFi hotspot and I run a minimum of 4 dashcams (front/rear/left/right) at a time. While the LTE dashcam can share its internet connection with other devices like phones and radar detectors, due to bandwidth limitations Blackvue restricts the ability to connect another Blackvue dashcam to it. However, if you're looking for a traditional front/rear setup with convenient cloud connectivity, I recommend the DR970X-2CH LTE.
Purchase the Blackvue DR970X-2CH LTE
Purchase the Blackvue B-130X dedicated battery pack