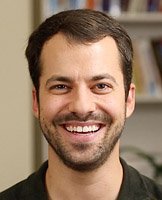 Hey what's up guys and welcome. 🙂
So I'm a radar detector enthusiast with a passion for knowing all the ins and outs about these things so I spend a lot of time testing, making videos, and sharing what I discover. I feel like there's so much I don't know so I'm constantly learning new things, discussing ideas with others in the community, and coming up with ideas for more tests and more videos to create.
I'm an engineer and not a salesman. My background is in electrical and computer engineering as well as photography so I'm comfortable with the technical details of things and I like being able to present it in a way that makes it easy for others to understand.
I don't work for any radar detector company. Like I said, I'm an enthusiast who loves learning and creating the best possible content I can. I really enjoy doing this and it looks like other people really enjoy the videos too. Total win/win. Over the past few years I've had the opportunity to have countless amazing discussions with the awesome people on the radar detector forums, I've done loads of tests, and I've made hundreds of YouTube videos. This website was created to help centralize and organize a lot of that content to make it more readily available for you. I want to fill this site with as much amazing content as I possibly can, things that would be the most helpful and beneficial to anyone also interested in the hobby. Everything from tutorials, reviews, comparison tests, technical explanations on how things work, you name it. The whole shebang. It's gonna take me some time to migrate my existing content I already have here and I will continually be adding more and more content here. I have a big list of video and article ideas I carry around on my phone and constantly add to it. 🙂
So yeah, along with YouTube and RDF, this will be my place to share as I experiment and play. You can also follow me on Facebook, Twitter, and Instagram. We're all in this together and I thank you for being a part of this experience with me. I hope you enjoy.
Happy driving,
-Vortex
---
Affiliate Disclosure:
One way I make a living is when you purchase products I recommend, and I've covered this in detail here. It is priority number one for me to share accurate, objective, and unbiased information and so yes, while money is involved, I don't allow it to compromise the integrity of what I share and I have also further structured things so I am not financially incentivized to recommend one product over another. Here is how I make money:
When you purchase a product I recommend using an affiliate link to sites like Amazon
I don't make money on certain products like the V1, Max Ci 360, or K40, but I will or won't recommend them just the same as appropriate. It's the right thing to do and you deserve that.
YouTube ads on my videos
When you book a Private Session
When you make a one time PayPal donation
When you support me on Patreon
Thank you for supporting me and helping me bring you quality information in a sustainable way. 🙂