This week at CES 2023, Blackvue has released a number of new dashcams and as a long time Blackvue owner, I'm pretty excited to see some of these changes. While I'm not at CES this year due to a family vacation, I wanted to share my initial thoughts and reactions about their upcoming new models. 🙂
Update, Jan 17th: This article has been updated with some details and specifics from Blackvue about all of the dashcams.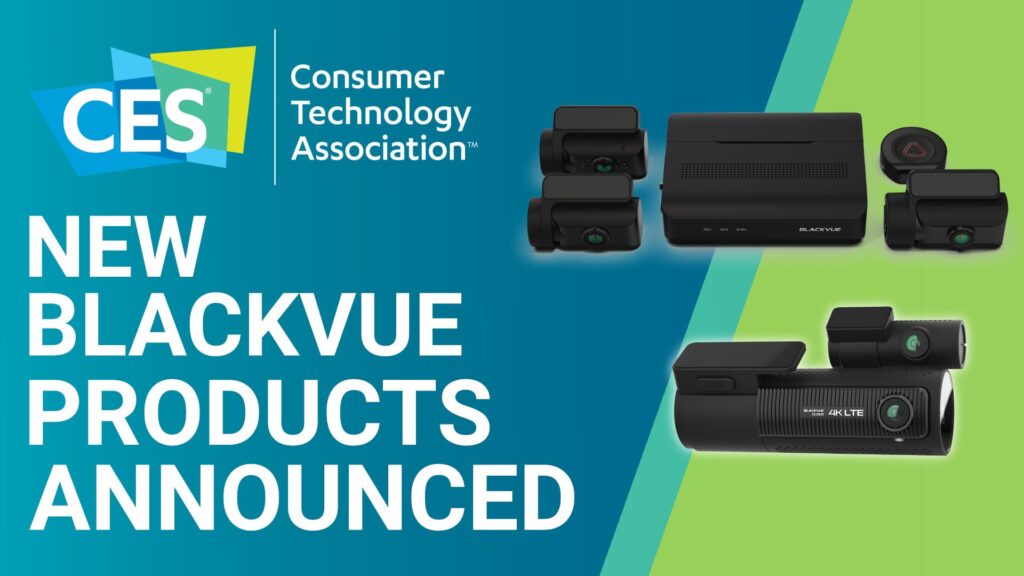 Be sure to first read Blackvue's official press release to learn all the official information from their announcement.
Blackvue DR970X-2CH
Blackvue is releasing their new DR970X (4K30) and DR770X (1080p60). These replace the DR900X Plus and DR750X Plus, respectively. I currently run a pair of DR900X-2CH Plus' in my car as a 4CH front/rear/left/right setup and so I'm particularly interested in improvements to this model. According to Blackvue, there are two primary improvements:
Same sensor and lens as DR900X Plus, but a new CPU and ISP tuning redone from the ground up with the new CPU. (Image quality has been improved over the predecessor, although they are keeping the exact same sensor and lens).
Touch sensor instead of proximity sensor.
Blackvue has also provided a comparison video to demo the video quality improvements of the new 970X over the previous DR900X Plus:
Looking over the footage, it looks like there's some improvements to white balance, dynamic range, and contrast in the daytime. At night, the 970 seems to do a better job at holding onto plate details as the vehicle ahead drives away. Dynamic range also looks better when headlights are shining right on a rear plate ahead. So some nice evolutionary improvements here with the new SigmaStar CPU and software image processing.
As for the new touch sensor for manual recording, this is designed to avoid some of the unintentional triggers. For example, sometimes an air freshener dangling in front of the sensor or a sudden ray of light could inadvertently trigger an emergency recording event. The new touch sensor should make it almost impossible to trigger unintentionally. Personally I didn't mind the motion sensor, but I did sometimes wonder if my hand wave triggered a manual event or not, especially since sometimes it wouldn't register and it could be hard to hear the audio confirmation when driving on the highway and/or with music playing. Having a physical button should make it easier to confirm that I successfully triggered the event recording.
Blackvue DR970X-2CH LTE
Next up, Blackvue has also announced their new 4K DR970X-2CH LTE.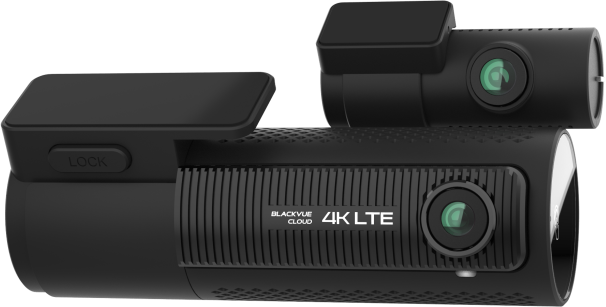 This is a 4K dashcam that has LTE built directly into the dashcam, no external CM100LTE required. This is a dashcam we've been waiting for for a while.
Previously they only sold 1080p versions, first the DR750-2CH LTE and then the DR750X-2CH LTE Plus.
Many of us wanted a 4K version, but initially Blackvue released a 1080p version, evidently due to potential overheating concerns. I guess Blackvue has worked through that and so now they've released a 4K version called the DR970X-2CH LTE.
Additionally the 1080p version is being updated and will be called the DR770X-2CH LTE.
Here's a full list of changes for their new LTE models:
First time Blackvue combines 4K and built-in LTE
Same form factor as the DR750X-2CH LTE but new casing color: matte black instead of silver
Same specs as DR970X (including new CPU and ISP tuning)
Touch sensor instead of proximity sensor
Can be hardwired directly (built-in voltage monitor like the regular models)
Blackvue DR770X Box
Next up is the new DR770X Box. This is a 3 channel setup (front/rear/interior) with a separate main box for the processor, power cable, and memory card as well as 3 compact dashcams to install throughout your vehicle. (These cameras externally all look different than previous designs.)

For the longest time, people have been worried about what if a thief sees a dashcam on their windshield and steals it, along with all the footage of the event? While the dashcam can immediately start uploading footage to the cloud when it senses motion or an impact (like breaking a window), this takes it one step further.
Now the main box can be tucked away and hidden out of sight so a thief can't readily get to it, keeping your footage safe and private. As a bonus, the front camera can now be much smaller and more compact which I like both from a stealthiness perspective and to help minimize overheating risks of a dashcam sitting on your windshield in the sun.
There's been some commercial / fleet dashcams designed like this, as well as some motorcycle variants, and I'm glad to finally see a consumer version of this as well.
Here's the full list of details and changes Blackvue shared about this new model:
3 channels, all Full HD 1080p (60FPS front, 30FPS interior and rear)
All cameras in a small form factor
Separate "Box" unit that records and can be stowed in the glove compartment, for example
Lock on the back of the box
"SOS" button to trigger Manual Events
New design of the cameras
The front camera (pictured on the right-hand side) is slightly bigger, to accommodate a microphone and speaker, but still more like the size of a rear camera than their current models' front camera
The interior IR camera has a 180-degree field of view (the Interior IR camera for the other models will have the same specs although they retain the "traditional" case design)
To interact with the dashcam, Blackvue has included a remote bluetooth button that you can press to remotely lock and save any important footage. I've got one of these installed in my car for saving Viofo dashcam footage and I really like it so I'm glad to see there's now a similar option available for this Blackvue model. I'm wondering if Blackvue's other models (that also have Bluetooth) will support this button too.
Like the other dashcams, there's also going to be different optional configurations including things like a waterproof external camera for trucks.

Final Thoughts
Overall these sound like nice next steps for Blackvue.
As a DR900X Plus owner, I'm particularly interested in the 970X. I feel like video quality has been starting to fall behind the competition and so I'm glad to see some improvements with video quality specifically.
The DR970X LTE sounds great to have a 4K LTE model. I've got a CM100LTE in my car, but the USB cable is kinda short and so I've had to hook it up to my rear DR900X Plus. Having LTE built into the dashcam simplifies things, though it does make the dashcam bigger and bulkier, plus there's always the concerns of potential overheating given the added LTE antenna. (That's why you see the added heatsinks and cooling vents on the LTE version.)
The 770X Box sounds like the solution to a concern that lots of people have been bringing up. While this dashcam isn't for me personally, I think it's a dashcam that a lot of people that a lot of people will want.
These dashcams should start to become available Spring 2023, but pricing hasn't yet been announced. I'll keep you all updated once I have a chance to test and review their latest dashcams.
This website contains affiliate links.

Click here to read my affiliate disclosure.