Black Friday and Cyber Monday have arrived! Here are all the best deals on countermeasures to keep you protected on the road.
As new deals pop up or expire, I'll continue updating this page so be sure to check back periodically.
Note: Beware of the ongoing fake listing scam on Amazon for radar detectors that are 70-80% off and send out fake tracking numbers after you order. Those aren't real Black Friday / Cyber Monday discounts. 😉 All the links below are designed to take you to legitimate sellers with real deals.
Vortex's Favorite Cyber Monday Deals
All of the best Cyber Monday deals are listed below. If you were to ask me for my favorite things to get, here's what I'd purchase myself.
General Recommendation: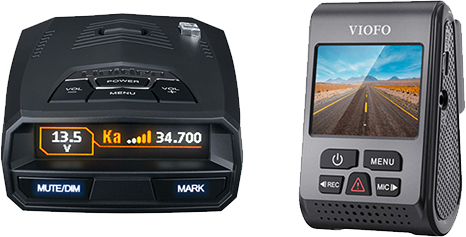 High End Recommendation:

Cyber Monday vs. Black Friday
Have you already been following the Black Friday deals and wanna see what's changed for Cyber Monday? If so, here's a quick summary:
Radar Detector Cyber Monday Deals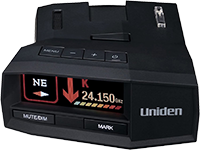 Want a top of the line radar detector? Pick up the Uniden R8. This is my daily driver of choice and for Cyber Monday, you can grab the R8 for $50 off.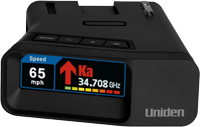 If you're looking for a solid bang for the buck, it's hard to go wrong with the Uniden R7.
Bonus: This isn't a Cyber Monday deal, but in the spirit of saving money, you can grab a renewed R7 for $414. I've got a renewed R7 and it works and looks like new.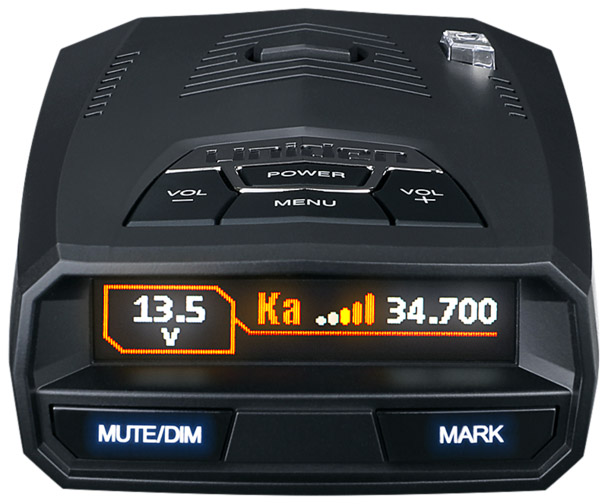 If you don't need the arrows, pick up the R4, the longest range single horn detector on the market.
Radenso DS1 for $329 ($140 off)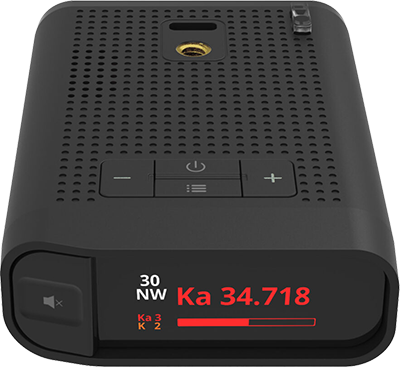 The Radenso DS1 is also a long range detector with good false alert filtering and GPS, plus it adds a trick magnetic mount and its Bluetooth functionality is already active. For Cyber Monday it's available for $140 off on Amazon and Best Buy, even better than the Black Friday discount.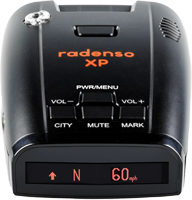 The Radenso XP is a nice entry level detector. It normally retails at $349 which is overpriced relative to the Uniden R3, IMHO. However you can pick it up on Amazon now for $199 and at that price, it's a great affordable detector.
Note: It's listed from a third party seller named "Big Jeff Online Inc." I'm not sure who they are, but they seem to have good reviews. Third party sellers have been sketchy on Amazon lately so I'm not 100% sure this is legit, but it's worth a mention nonetheless.
Escort Max 360c Mk II $649 ($50 off)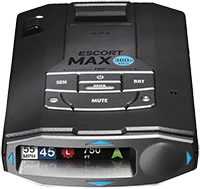 The brand new Escort Max 360c Mk II is available now for $50 off through Cyber Monday.
Escort MaxCam 360c for $749 ($100 off) Expired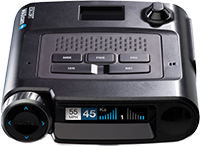 The Escort MaxCam 360c is the best radar detector & dash camera combo on the market and it's available now with the biggest discount yet.
For Black Friday it's available for $100 off, plus it comes with a free 3 year Defender Database subscription.
Note: This deal has expired.
Cobra DualPro 360 $299 ($150 off) Sold out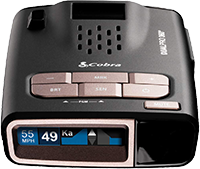 The most inexpensive radar detector with arrows is the Cobra DualPro 360. It's a repackaged Escort Max 360 and it also comes with MRCD detection and Bluetooth. For Cyber Monday it's $100 cheaper than it was for Black Friday. This is the lowest price we ever see on the DualPro 360.
Whistler Titan for $297 ($53 off)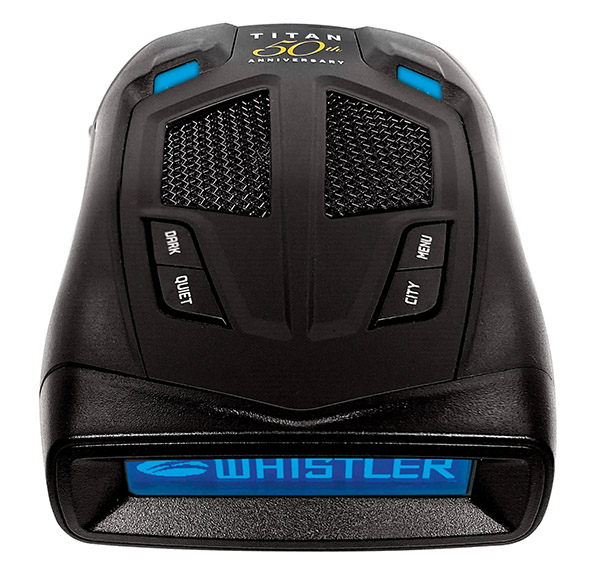 The Whistler Titan is Whistler's new flagship detector and now it's discounted for the first time, making it even cheaper than a Uniden R3.
Dash Camera Cyber Monday Deals
See all Viofo Cyber Monday deals here.
Viofo A119 v3 for $79 (20% off)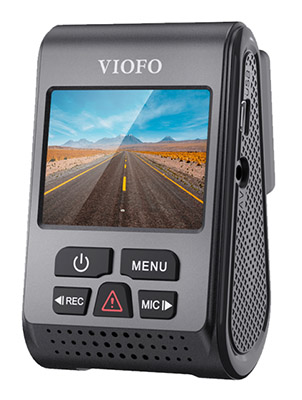 This is my favorite dashcam under $100. It records everything ahead with great video quality at 1440p / 2K, has a compact wedge-shape design, an LCD on the back, and even offers buffered-parking mode recording when using the optional hardwire power cable.
Viofo A129 Plus Duo $134 (20% off)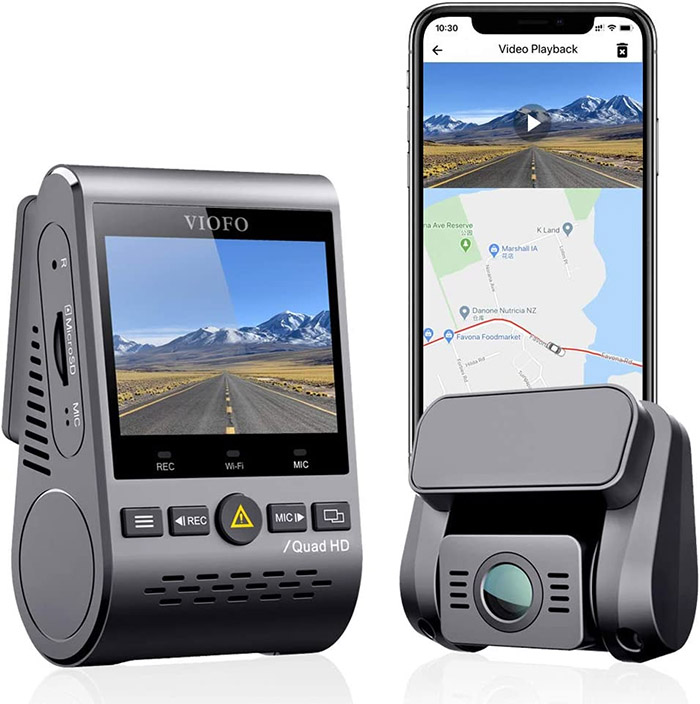 If you'd like to add a second rear facing camera, the best bang for the buck is the A129 Plus Duo. It does 2K front and 1080p rear recording for additional protection. It also offers an LCD screen, WiFi, and a wedge-shaped design. Pro-tip: Its impact detection is non-buffered so switch to low bitrate continuous recording to capture everything. Here's the parking mode hardwire cable.
Viofo A129 Pro Duo $189 (24% off)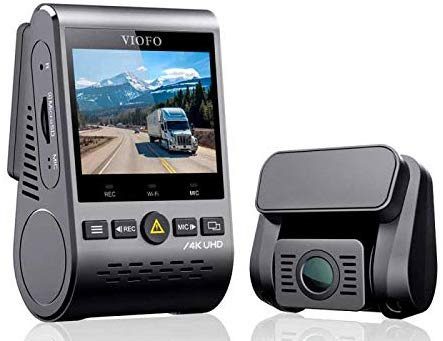 The Viofo A129 Pro Duo is one of my favorite dashcams around. This is always one of my go-to recommendations for solid video recording with its 4K front camera, WiFi, and a compact form factor. It also adds buffered parking mode with the optional hardwire parking mode cable. If you don't need the 1080p rear cam, you can also get the front only A129 Pro for $157 (20% off).
Viofo A139 Pro for $369 ($30 off plus free 128GB MicroSD card)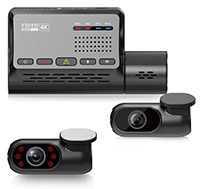 The brand new Viofo A139 Pro is quite possibly the very best dashcam on the market. It features a next gen 4K Sony Starvis 2 sensor and can record with up to 3 channels at once to capture the front, rear, and interior of your vehicle.
I've tested a preproduction unit and am waiting to receive a retail unit for testing and review, but so far it's looking very promising.
The A139 Pro is available as a 1CH setup for front recording, 2CH for front/rear recording (my personal preferred setup), 2CH for front/interior recording, or a full 3CH setup for front/rear/interior recording.
Thinkware U1000 $379 ($120 off)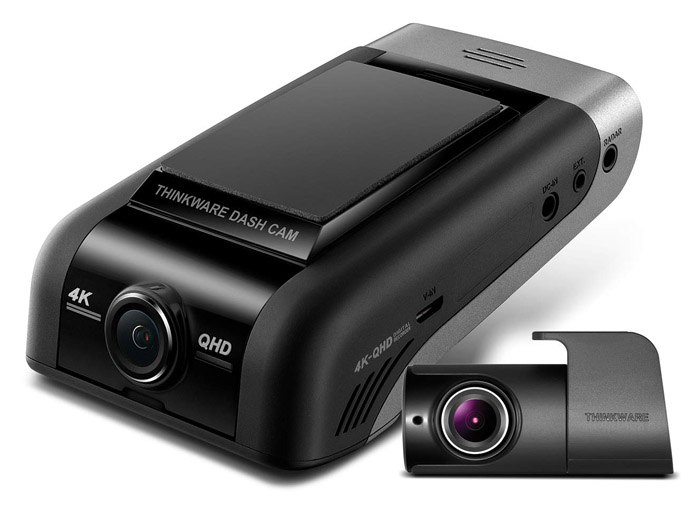 The Thinkware U1000 offers 4K front recording and 2K rear recording, unlike most other dashcams that do just 1080p in the rear, plus it offers WiFi and cloud capabilities. One of my favorite features is the energy saving parking mode option which can increase parking record times from, for example, 1 day to 6 or 7 days, making it great for recording for extended periods of time.
Blackvue DR900X-2CH Plus for $422 (10% off)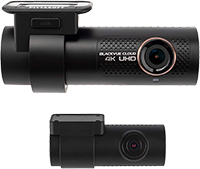 My personal dashcam is the Blackvue DR900X-2CH Plus. It records 4K front and 1080p rear, better parking recording and voice notifications compared to the Viofo's, plus cloud capabilities when paired with the optional CM100LTE (9% off) so I can get alert notifications on my phone and all the useful cloud features.
Blackvue DR750X-2CH LTE Plus $341 (20% off)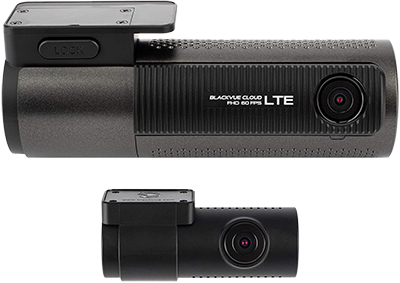 The easiest way to get a cloud-connected dashcam is to pick up the Blackvue DR750X-2CH LTE Plus. Instead of relying on an external LTE module, you can pop a SIM card directly into the dashcam, giving you the internet connection for the cloud features. The dashcam is a little larger with the extra antennas and cooling, but you get 1080p recording front and rear, plus Blackvue's great parking mode, voice notifications, and cloud features.
Escort M2 Dashcam $149 (25% off)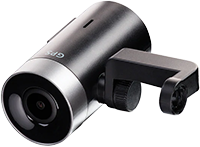 If you're running an Escort radar detector, you can attach the Escort M2 to the side of it to give you an integrated radar detector and dashcam combo. The M2 records in 1080p and can record both when driving or parked.
Dash Camera Accessories Cyber Monday Deals
BBMC Powercell 8 for $335 (15% off)

The best dashcam battery pack for parking recording is the BlackboxMyCar Powercell 8.
For Cyber Monday it's 9% off at Amazon, but you can buy it from BlackboxMyCar and use the coupon code "POWER15" to save 15% off.
To add even more parking record time, add the Cellink Neo Expansion battery.
SanDisk 128GB High Endurance MicroSD Card $16 (35% off)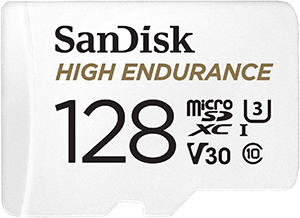 This is a great option for an affordable memory card designed for dashcam usage.
Note: If you're getting the Viofo A139 Pro, step up to the SanDisk Max Endurance version instead.
SanDisk 256GB High Endurance MicroSD Card $27 (53% off)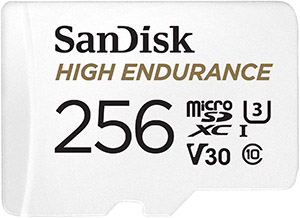 This is one of my go-to cards to get long dashcam record times.
Note: If you're getting the Viofo A139 Pro, step up to the SanDisk Max Endurance version instead.
Misc Cyber Monday Deals
Finally here's where I'll share some other items I enjoy and find useful.
Amazon Echo Dot 5th Gen $25 (50% off)
Apple AirPods Pro 2nd Gen $199 (20% off)
iOttie Car Phone Mount $17 (30% off)
iOttie Wireless Charging Car Phone Mount $36 (26% off)
Samsung Galaxy S22 $598 (25% off)
iRobot Roomba Vacuums (Up to 42% off)
Apple M1 MacBook Air $799 (20% off)
GoPro Hero11 Black Creator Edition  $549 (21% off)
Google Pixel Watch $299 ($50 off)
This website contains affiliate links.

Click here to read my affiliate disclosure.