Escort has just released firmware 1.8 for the MaxCam 360c which fixes a power-related bug and improves the arrow behavior. Read the official release notes here.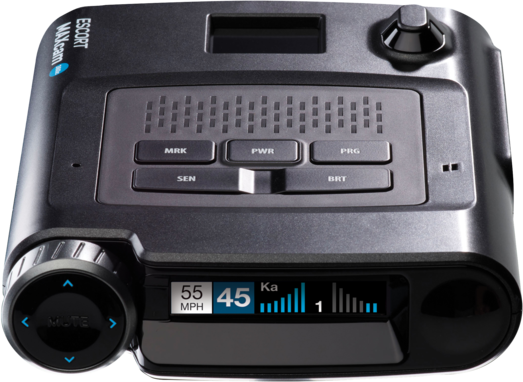 Purchase your Escort MaxCam 360c here.
Update Enhancements
Here is the list of improvements with firmware 1.8:
• For situations where the unit was exhibiting power cycling behavior (unit shuts down and restarts on its own), this has been fixed
• For situations where all four arrows were alerting during a K or Ka band alert, this has been fixed
• Improved transition with arrows (front to rear / rear to front)
Power Cycling Fix
There were two power-related issues with the MaxCam that I know of and this update addresses one of them.
For people who have seen their detectors power cycle and restart while driving, this update fixes the issue so that the MaxCam stays on while driving.
The second issue is the one that I experience where the detector powers off and stays off while driving, sometimes with an audible crackling noise as it powers down. Unfortunately this bug is still present with the latest firmware, though fortunately the issue doesn't seem to be too widespread. Escort has been working to address this issue as well, but this update addresses just the reboot issue.
Arrow Fixes
This update also introduces a pair of updates to the detector's arrow behavior.
First, there were times where all four arrows would light up for traditional K and Ka band radar. Normally this should only happen for alerts like laser where the detector doesn't have any directional information. Personally I haven't seen this issue happen before, but now the arrows should resume working properly again for those who have.
Second, Escort says that they've also improved the arrow transition behavior with this latest update. Again I haven't noticed anything particularly odd before or after the update and the arrows seem to be working alright, but arrow improvements are always welcome nonetheless. 🙂
How to Update
There are two ways to update your MaxCam:
Head over to Escort's website to download firmware 1.8 directly. Copy the update files to a MicroSD card and then insert it into your MaxCam.
Update over WiFi by connecting your MaxCam to a WiFi hotspot.
For further discussion or assistance, you can head over to the update threads on Escort's forum or on RDF.
This website contains affiliate links.

Click here to read my affiliate disclosure.