By Max Ci, Net Radar, Net Radar DSP, R7, Radar Detector Shootouts, Radar Detectors, Radenso, Radenso RC M, Stinger, Stinger VIP, Uniden
in

May 22, 2019
Time for some more radar detector testing! This time let's test out all the best custom installed radar detectors. Which ones offer the best performance? Let's find out!
To test this out, we headed back to the red barn course to run the gauntlet with 7 different radar detectors against 33.8, 34.7, 35.5, & K Band.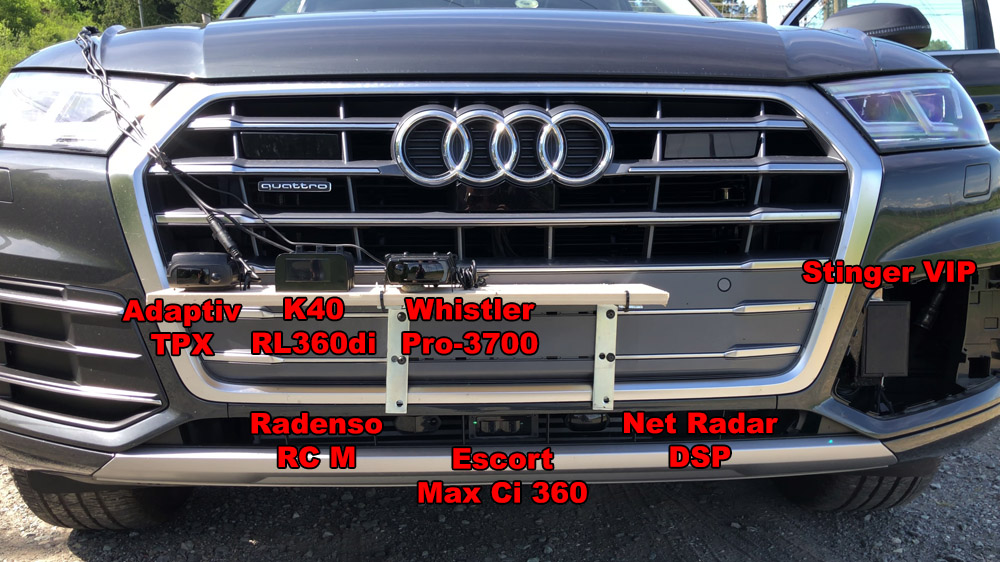 We tested both easy and hard scenarios for the radar detectors. We tested different frequencies and saw a variety of results between upper tier and lower tier detectors. Of course no one test can tell us everything, but we learned a ton by trying lots of different things with so many detectors. 🙂