I recently posted a comparison of the Radenso DS1 and Uniden R3. A lot of people have been asking how the Radenso DS1 compares to the Uniden R7. However, I personally consider the non-arrow DS1 in a different class than arrow detectors like the R7. Arrows are a very useful feature and many people wouldn't even consider a detector without them.
However, given that the DS1 and R7 are both long range detectors that improve upon the R3's platform and share similar features like autolockouts and a large display, let's run through how they compare in case you're curious too.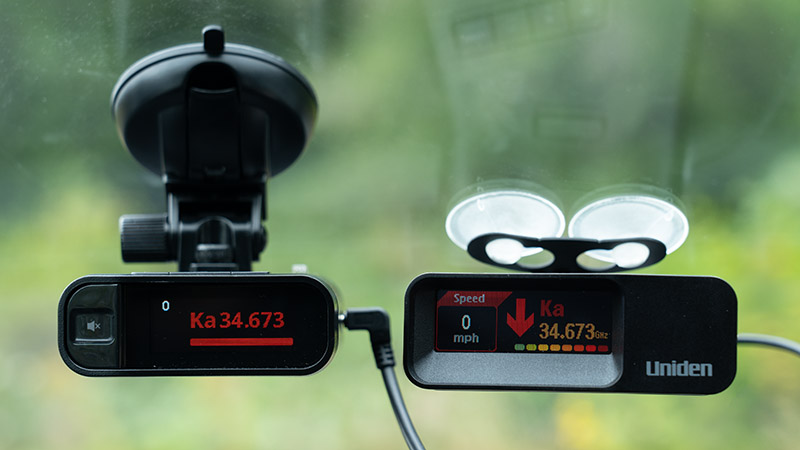 Radenso DS1 Advantages
In my mind, the biggest practical benefit of the DS1 is that it offers Bluetooth and an open API to support third party apps.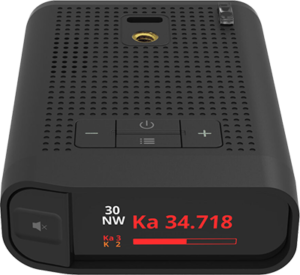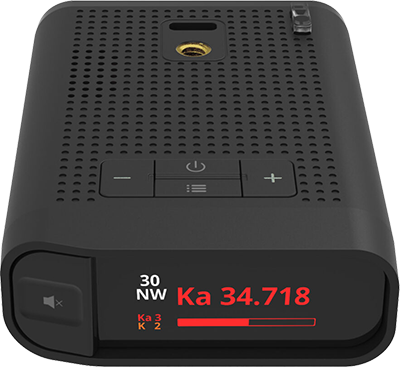 Bluetooth & Open API!
Maybe longer range? More testing needed, both are great
Faster processor
More GPS lockout slots
Settings menu organized into different sections
Auto mode varies K band sensitivity based on speed
Bigger front facing mute button
Can set delay for automute to kick in
More solid build quality
Slightly more compact, especially the display side
Magnetic mount
Universal 1/4″ screw thread for custom mounting solutions
Newer USB C power/data port
Can be preset to different regions (US, Canada, Aus&NZ)
Will be available internationally
Better customer service
Ticket-free guarantee
Optional extended warranty and ticket-free guarantee
Price: DS1 is $399, R7 retails for $499 but price varies (it's $479 on Amazon now)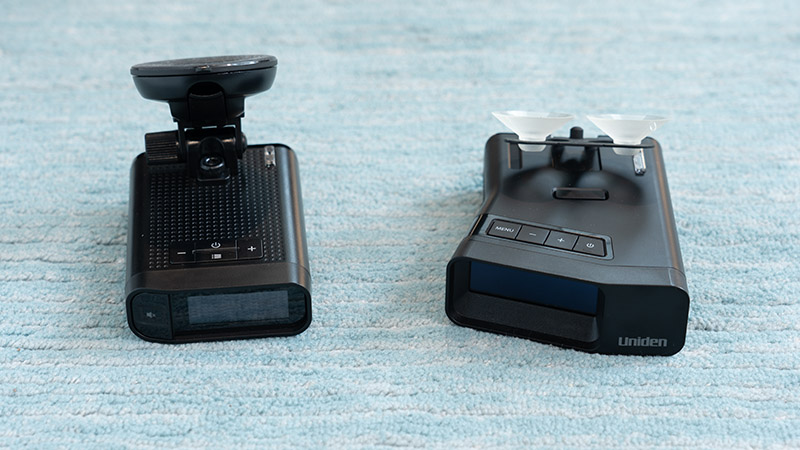 Uniden R7 Advantages
That said, the R7 does have some benefits over the DS1, namely the arrows.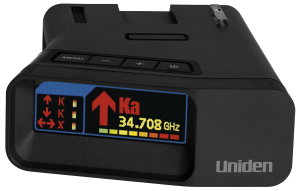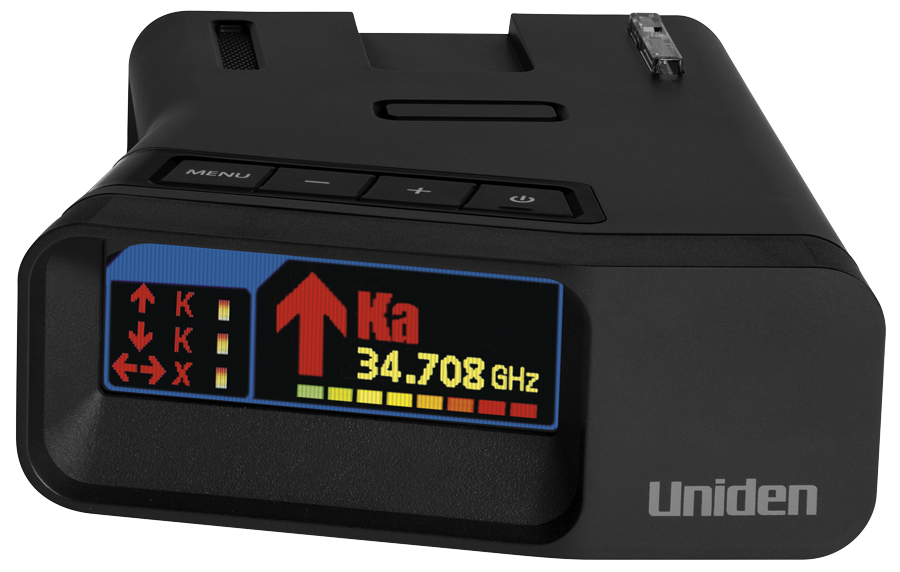 Arrows!
More K Block options (24.168)
K Block configurability (block, mute, weak, off)
Can announce Ka frequencies
Shortcut to manually adjust display brightness from buttons
More compact double suction cup mount available
R7's single suction cup mount is shorter than DS1's suction cup mount
Compatible with RJ11 if you already have an existing hardwire cable run
POI pass chime available as an option
Can manually lock out Ka and MRCD
Ka Priority or Signal Priority
Segmented signal strength bar easier to read
Better alert tones
Customizable K/Ka bogey tones
Adjustable Quiet Ride Beep volume
Turning off voice disables voice in menu
This article focuses mostly on the differences, but really the detectors are pretty similar. Great range, autolockouts, MRCD, similar update software, and many of the same improvements over the R3.
The DS1 does add Bluetooth and an open API which should allow for tons of cool bonus features once developers start creating apps for the detector, not to mention it saves you $70-$100 over the R7. If you're the type of person who needs arrows, then a detector like the R7 is the way to go.
This website contains affiliate links.

Click here to read my affiliate disclosure.