The new Radenso DS1 builds upon the same platform as the popular Uniden R3. The DS1 features some improved hardware and new features missing from the R3.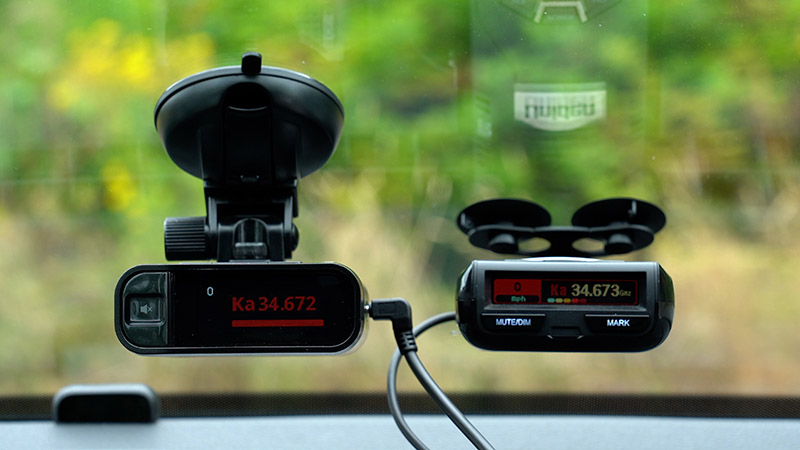 While I'm playing with the DS1 (will be available starting Sept 1st), I've been mentally comparing it head-to-head with the R3 and taking note of the main differences. Here's the main advantages I've found with each detector so far:
Radenso DS1 Advantages
Overall, the DS1 is a nice step up from the R3.
Longer range (test results here)
Faster processor
Automatic GPS lockouts
More GPS lockout slots
Settings menu organized into different sections
Auto mode varies K band sensitivity based on speed
Bluetooth & Open API
Wider K band scanning range, nice for MRCD
Ambient light sensor for autodimming display
Bigger and easier to read display
Bigger mute button
Can set delay for automute to kick in
Magnetic mount
Radenso's mount is shorter than Uniden's single suction cup mount
Universal 1/4″ screw thread for custom mounting solutions
Can be preset to different regions (US, Canada, Aus&NZ)
Will be available internationally
Better customer service
Ticket-free guarantee
Optional extended warranty and ticket-free guarantee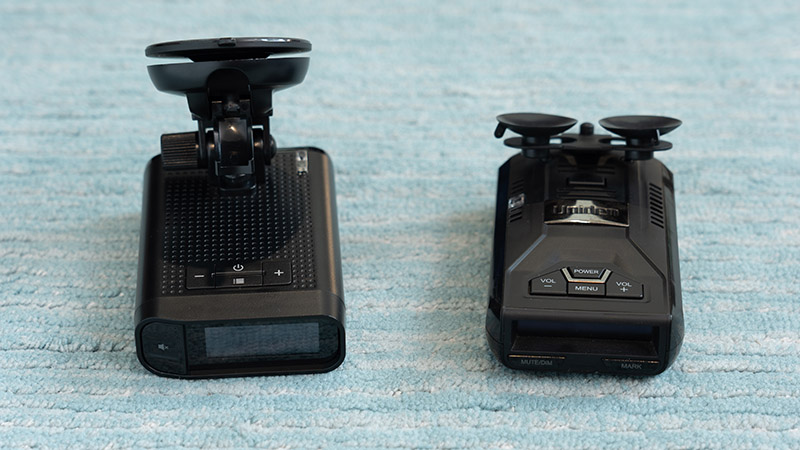 Uniden R3 Advantages
That said, the R3 does have some benefits over the DS1.
K Block configurability (block, mute, weak, off)
Can announce Ka frequencies
Shortcut to manually adjust display brightness from buttons
More compact mount available
POI pass chime available as an option
Can manually lock out Ka and MRCD
Ka Priority or Signal Priority
Segmented signal strength bar easier to read
Better alert tones
Customizable K/Ka bogey tone
Adjustable Quiet Ride Beep volume
Turning off voice disables voice in menu
Price
So the R3 does have some advantages, most of which are software features. After publishing this list, Radenso may start addressing many of these directly and so these advantages may progressively disappear over time. This list is current as of firmware 1.05 with the DS1 and 1.54 with the R3.
This website contains affiliate links.

Click here to read my affiliate disclosure.