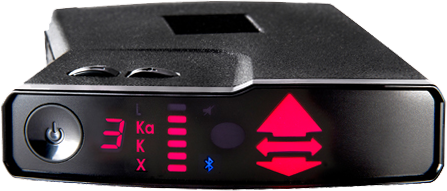 Valentine Research has just released firmware 4.1023 for the V1 Gen2. This update features a number of helpful changes, especially a BSM filtering update to fix the increased BSM falses introduced with the previous update, 4.1021.
Here's the list of changes included with this latest mid-December 2020 upgrade:
Suppression of Blind-Spot (also called Lane-Change) radars restored to start-of-production effectiveness.
During initial power-on in Euro Mode, Band Identification now show bands enabled or disabled according to user setting.
When changing modes, previous Mute state will be preserved.
When in Advanced-Logic mode, a new laser warning will be displayed during a muted radar alert.
Only when programming feature G is enabled (mutes rear X and K alerts in Advanced Logic mode), X- and K-threat-assessment logic has been recalibrated.
If you're running 4.1021, I'd recommend updating just for the improved BSM filtering alone. 🙂
You can install this free update using the V1connection app for Android or iOS.
This website contains affiliate links.

Click here to read my affiliate disclosure.