K40 is releasing a new windshield mount radar detector called the K40 Platinum100 ($470). It offers a bunch of improvements over their previous K40 RLS2 ($400) including longer range and several key new features.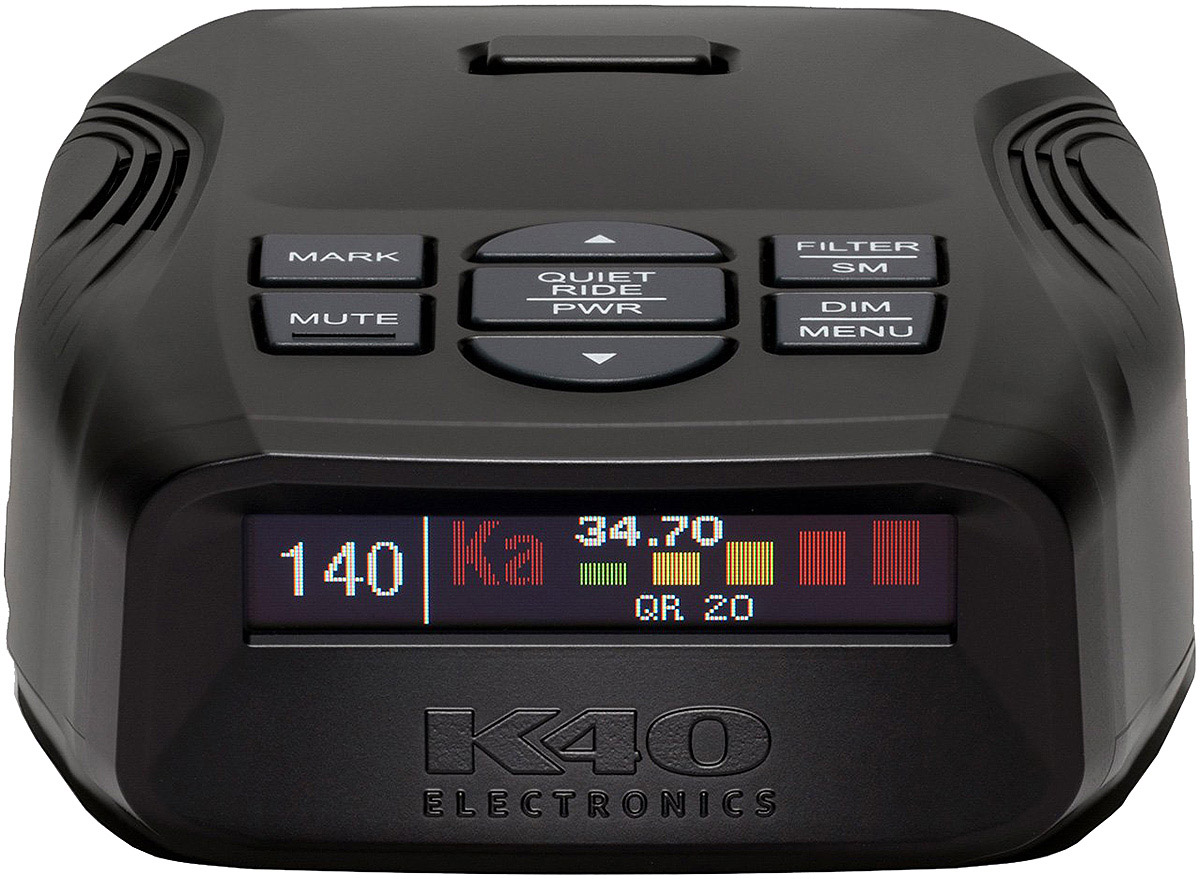 This is like a windshield mount version of their custom installed Platinum360, but without the arrows. These new "Platinum" series detectors share the same underlying platform as the Uniden DFR series detectors. Thanks to the addition of an LNA (low noise amplifier) for better performance, instead of sharing the same platform as the Uniden DFR5 ($99), these detectors now share the same platform as the Uniden DFR7 ($169) / Uniden DFR9 ($235).
(All these detectors are built by Attowave, a South Korean radar detector manufacturer, which is why they share many of the same features and underlying hardware.) Fortunately there are number of improvements over the DFR series detectors though.
K40 Platinum100 Features & Highlights
Manual GPS lockouts
Low speed muting
LNA for improved range
Multicolor OLED display
2 digit freq. display
No redlight camera / speed camera alerts via GPS
MRCD / MRCT detection (I'm curious how well this works using the simpler analog DFR platform under the hood)
Integrates with K40's laser jammers ($900 for duals)
Wireless/wired remote control integration ($160 for the wireless remote, lol)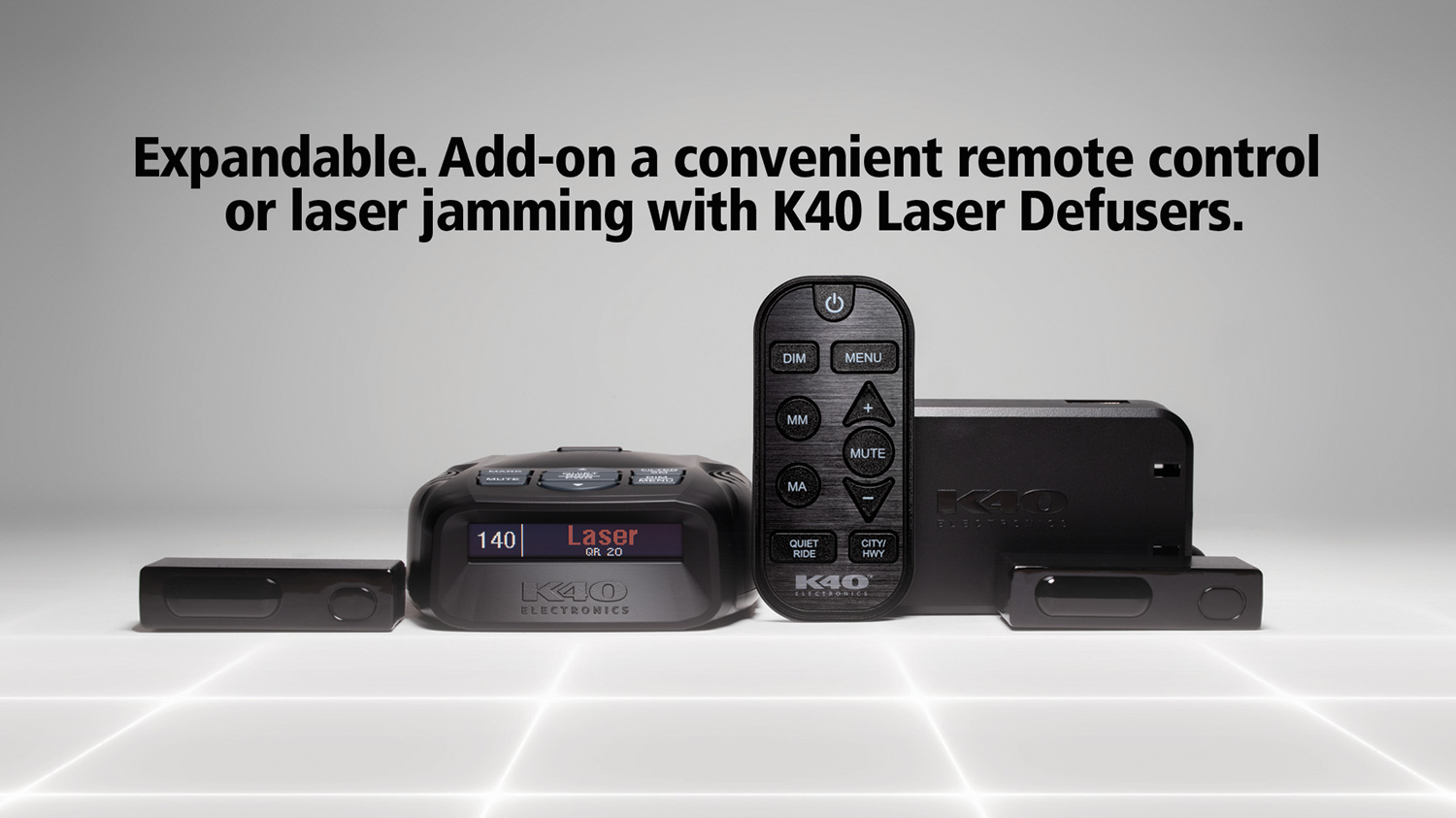 So compared to their previous RLS2, there's a lot of nice new updates. The Platinum100 gives us longer range, a nicer display, MultaRadar detection support, plus the ability to integrate with a remote control and K40's laser jammers.
Now that said, I don't think there's really that much appeal to this detector. At the end of the day, at $470, it's a tough sell compared to the competition.
Is the K40 Platinum100 Worth It?
For example, the Uniden DFR9 ($235) shares the same detection platform, but the Platinum100 costs twice the price. To be fair, it does add MultaRadar detection which is nice. You do oddly lose RLC/speedcam alerting capabilities, but you gain the ability to tie into K40's laser jammers or remote control. I've found K40's laser jammers to be the worst performing on their market and personally I think $160 for a wireless remote control (or $90 if bundled with the detector) that duplicates the buttons already available on the detector doesn't make a whole lot of sense.
Alternatively you can pick up a Uniden R3 ($300) and save $170. The R3 adds in the MRCD support, plus it also offers longer range than the K40, better BSM filtering, RLC/speedcam alerts, and you still save a bunch of cash.
Heck, go get an Escort Max 3 ($400) which has better performance and filtering, autolockouts, MRCD, Bluetooth, and cloud alerts. For $500, you can get a Uniden R7 or Valentine 1 Gen2 which offer better performance and BSM filtering plus arrows. I just don't see the appeal of the Platinum100, price-wise. As usual, that looks to be yet another overpriced underperformer from K40.
So as you can see, this detector doesn't really have much of an appeal if you're searching for the best. I may pick one up at some point to test it, properly review it, and compare it head-to-head along with the other options, but it's not a detector I'm particularly interested in or excited about.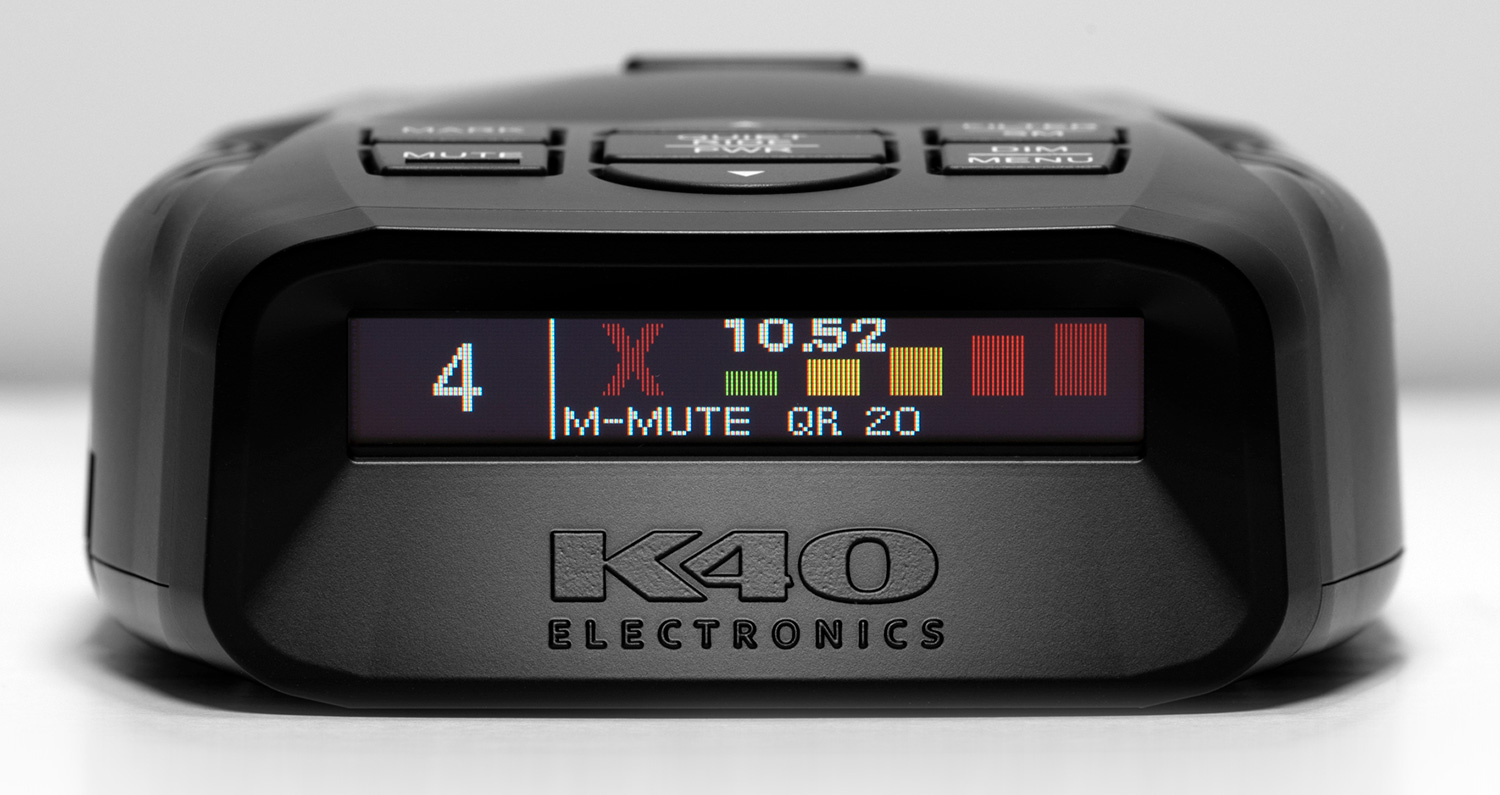 This website contains affiliate links.

Click here to read my affiliate disclosure.