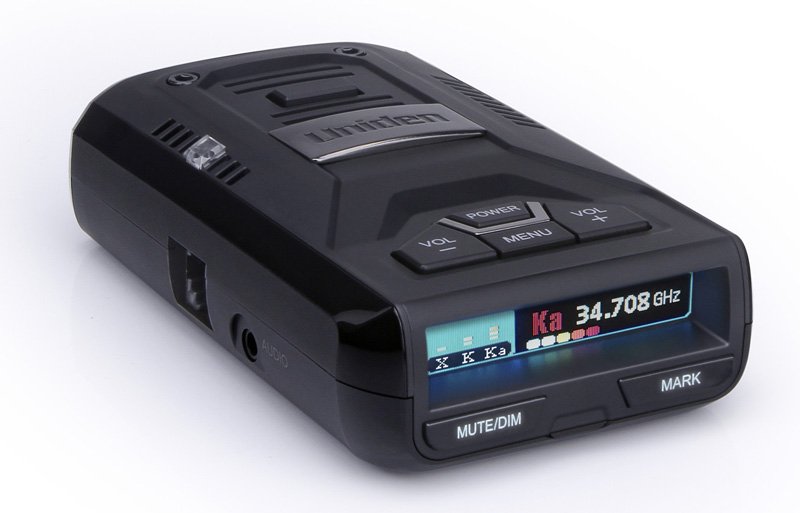 I don't remember the last time I've ever seen people this excited about a new radar detector… The most common question you guys ask me is, "What's the best radar detector?" and because there's so many different radar detectors available, all with their own unique advantages, my answer usually starts with "Well it depends…" However, with the introduction of the Uniden R1 and Uniden R3, we now have a radar detector that has virtually obliterated the competition and is easily one of if not THE best radar detector on the market. We definitely need to do a Uniden R1 review and a Uniden R3 review because these detectors have definitely simplified the selection process. I have a closet full of radar detectors, and yet this is what you'll find sitting on my windshield because it's stellar across the board. This is what I rely on to keep me protected and it continues to get updated and improved. What makes it so special? Let's take a look…
(Updated October 2017)
Uniden R1 & R3 Overview
The new R1 and R3 are Uniden's first digital detectors. They offer longer range, faster reactivity, and more advanced filtering than Uniden's previous generation detectors, the DFR6 and DFR7. In terms of range, they are now the longest range radar detectors available at any price. In terms of blind spot filtering, they do a very good job, even better than the $2500 Stinger VIP out on my grill. (It beats the Stinger on long range detection too…)
The R1 is a Redline-killer. It is capable of giving you even longer range than the Redline.. the detector that used to be the King of long distance performance, the benchmark that all other detectors were compared against, it offers much better BSM filtering so it's usable on K band, and it's also stealth to radar detector detectors just like the Redline… all at almost half the price of the Redline. ($299 vs. $549) Holy cow… For highway and rural drivers, the R1 is the detector to get. You can get the R1 here.
The R3 is virtually the same detector with the same performance and BSM filtering, but it builds upon the R1 by adding GPS to give you a more well-rounded detector around town. The GPS chip adds low speed muting, GPS lockouts, and red light camera alerts so for people who drive in urban areas, the R3 at $399 is the one to get. You can get the R3 here.
For more details regarding the differences between the R1 and the R3, read this comparison article.
Performance
These are the best performing, longest range radar detectors on the market available at any price. Test after test after test after test has been done by multiple testers on different courses, with different copies of detectors, against different radar detectors, etc. and what we're consistently seeing is that at minimum the detector is able to tie long range detectors like the Redline (when the terrain prevents even longer detection distances) but usually you'll see it outperforming other top end radar detectors like the Redline, Max360, and so on. Here's just one test, courtesy of the Texas Countermeasure Testing Group:
If you'd like to see more test results, here's a half hour long video going over lots and lots of testing so you can get more information, but this is the gist of it. 🙂
In short, for those of you who want the maximum warning distance possible, whether you're driving in long flat terrain with little traffic and your only advanced warning might be a vehicle several miles ahead of you getting shot with instant on, or if you're driving in more difficult terrain with hills, curves, mountains, and trees where the extra sensitivity can literally mean the difference between getting advanced warning or not, the R1/R3 series detectors are your absolute best choice, bar none.
False Alert Filtering
There's many different sources of false alerts. Let's run through how well the detectors can filter them out.
BSM filtering: Blind spot monitoring systems (BSM's) and other radar-based collision avoidance systems (CAS) like radar cruise control and automatic braking coming out of other nearby cars can cause problems for radar detectors. No radar detector can filter all of them out. The new Unidens, however, do a good job, especially with the latest firmware updates. Initially the detector was doing a decent job filtering but due to its extreme sensitivity, it was picking up more signals in general and leading to more false alerts. However, Uniden looks to have managed to tame this so it's no longer the issue it once was. Even in full sensitivity, false alerts are now reasonable which is surprising to me.
GPS lockouts: The R3 also adds a GPS chip to give you more filtering in urban areas. I have an entire article devoted to the benefits of GPS in a radar detector, but one of the main benefits is that you can teach it where false alerts are located around town from stationary sources such as automatic door openers or speed signs and it will automatically mute them for you in the future. You have to initially teach it what's a false alert, unlike some detectors, like the Max360 or the V1 when paired with a phone app, which can figure that out automatically after you pass the same signal repeatedly. I prefer autolockouts, but the R3 can't do it due to patent limitations. So you teach the detector manually (tutorial explaining when and how to use this feature here) when you pass false alerts around town or even on the highway and it will mute them for you next time you pass by. Very cool.
Low speed muting: The GPS chip also allows for low speed muting, very handy for when you're sitting at a stop light or driving in traffic and you don't want to be bothered by your detector, particularly in newer areas where GPS lockouts haven't yet kicked in or against BSM's. Many people use this feature even more than lockouts. Personally I wouldn't want a detector without these two features anymore. They're that useful. It's way better than constantly reaching up and hitting the mute button every time your detector goes off!
Firmware Updates
Firmware updates are super critical with any radar detector, laser jammer, or countermeasure in general. They not only bring new features based on customer requests, but they fix bugs too, giving us even better detectors over time. It's typical for radar detectors to have some issues initially that early adopters discover. Because of this, seeing how a company responds in terms of listening to customer feedback and issuing firmware updates is important too. Uniden so far is doing a very good job. They're actively listening to what we have to say, they're fixing important bugs, and they're adding new features based on the most common requests and complaints that people are bringing up.
I've had pretty close contact with Uniden throughout this process in terms of beta testing the detector before its release as well as testing beta firmware updates and I've been very impressed by Uniden's communication, their speed at tackling and resolving issues, and adding important features to make their detectors even stronger competitors and better options. I do this same thing with many other companies too and of course some companies are better than others in this regard. I'd add Uniden to the list of companies that do a good job with firmware updates.
Firmware updates are downloaded to your computer from Uniden's website. You'll need a Windows computer or a Mac running Windows (I wish they had a Mac version of the update software) as well as a MiniUSB cable (not included) to plug your detector into your computer.
Here's a video showing you the update process for both the R3 and the R1.
Set Up & Programming
The detectors are pretty good right out of the box and they're pretty straightforward to customize as well. There's a lot of helpful options and things you can configure. There's also nice little touches like the ability to go forward or backwards through the menu (nice if you skip the option you wanted and so you don't need to run through the whole list like with some other detectors), the ability to quickly exit the menu, and change some key features quickly like switching between City/Highway modes without having to go into the menu.
People usually wonder about what the different menu options do and how to program their detectors so check out this guide on how to program your R1 or R3.
If you'd like to see a video on the different options, check out this video running through the R3 and the R1. As new firmware updates are released, features and settings may change, so you can always reference my Uniden R1 and R3 setup guide for the most up to date information.
RDD Immunity
One of the tricks that the Redline offered was a stealthy design that made it undetectable by radar detector detectors. Most people in the US don't need this feature, but it is popular for people who drive in VA or D.C. (radar detectors are legal in the other 49 states), or for truckers where it's illegal in all 50 states. (Definitely check local laws and penalties, especially if you're a commercial trucker and don't want to put your CDL at risk.)
Radar detectors are also illegal through most of Canada, with the exception of BC, AB, and SK and the penalties can be pretty stiff so having a detector that's undetectable can be a great benefit.
I've done some testing with the Spectre Elite, the newest and most effective radar detector detector. I found that the R3 is completely undetectable to a nearby Spectre when driving by. The only time it's detectable is if an officer literally gets out of his car and holds the Spectre a few feet away from your detector and your detector is turned on. Otherwise, when out on the road, the R3 is undetectable.
Note: This video was done with a beta R3. I've since tested further with a production R1 and R3 and found the same results. They're all stealthy in your car and if the Spectre is handhold, the give similar alert distances, within about 1 foot of one another. The Unidens are safe detectors to run in areas where the Spectre is in use.
Compared to the Competition?
Let's quickly compare the R1 and R3 to the other top options on the market. I go into more detail in my complete Radar Detector Buyer's Guide. Here we're going to quickly run through how it compares.

Escort Redline: The Redline has since been discontinued, but the Uniden offers longer range, significantly better BSM filtering, GPS, is also RDD immune, and it's a fraction of the price. The R1/R3 is the clear winner. The Redline is still a great detector, but given that there really aren't any real advantages that it offers and given that it has now been discontinued too, the Uniden is the one to get.

Escort Redline EX: The Redline EX is the original Redline's successor and is now the most direct competitor to the R3. It has much better BSM filtering than the original Redline, but unfortunately its performance is actually worse than the original and it costs $200 more than the R3 so most enthusiasts are option for the R3 instead. However, the Redline EX offers many other useful features including fully automatic GPS lockouts, support for international radar guns like the MRCD, K/Ka band segmentation, and Bluetooth integration so for those who want something more plug and play and are willing to sacrifice a little performance and pay a bit more for the added convenience, the Redline EX could be another detector to consider.

Escort Max360: Not exactly an apples to apples comparison since the Max360 adds arrows, but the Max360 is Escort's top of the line detector so let's take a look. The R3 offers longer range and better BSM filtering, but Escort has promised a firmware update significantly improving the BSM filtering of the Max360 (after achieving it for the remote Max Ci 360). The Max360 adds arrows which are really helpful, automatic GPS lockouts instead of manual which is much more desirable when starting with radar detectors, Bluetooth support for realtime cloud-based alerts shared with other Escort drivers (though you can do something similar with Waze), and the 360 has been out longer so it's already had a chance to go through firmware updates and refinement to address the major issues. It currently lags behind in terms of all out range (though it's still sufficient in most real world situations), BSM filtering, and price, but it makes up for this by adding arrows, being more plug-and-play, offering built-in Bluetooth, and a very promising BSM filtering update is expected. It's up to you to decide if the added convenience is worth the higher price tag. (More R3 vs. Max360 discussion here.)

Escort iX: The iX is Escort's current arrow-less GPS detector so it is a more direct comparison with the R3. The Max and Max2 have been discontinued so the iX is now Escort's direct competitor to the R3. The R3 offers better performance and BSM filtering than the iX. The iX is based off of simpler technology so it won't be getting the updated BSM filtering like the Max series detectors. It offers automatic lockouts and Bluetooth integration, but it also costs $100 more so unless you badly want the automatic lockouts, I'd recommend the R3 instead for better performance and better filtering for less money.

Uniden DFR7: The DFR7 slots down one notch below the R3. It hasn't been replaced but rather is a more inexpensive offering from Uniden. It's a popular detector because it's such a great bang for the buck at just $269. The DFR7 is particularly strong on 34.7, the most popular radar frequency in use around the US, but it is weaker on 33.8, 35.5, and K band. The R3 is outstanding on every frequency so there is no compromise in performance. The R3 also adds an updated screen, new features such as the ability to individually delete redlight camera alerts, an improved multiple alert display, more advanced filtering, and so on. I go into the differences in more detail here, but basically the DFR7 is the more affordable pick while the R3 is the top performing pick and personally I feel that its improvements are well worth the money.
Where to Purchase the Uniden R3 & R1
Note: Both detectors are often on backorder due to crazy demand. If you want the detector and it's in stock, I recommend ordering. Use the links above that I've provided. There are a few others sites plus Amazon that sell the R1 and R3, but this is one of the few times I'd recommend skipping Amazon and ordering from BRD. If it's out of stock, get on the waiting list so that you can get one as soon as it arrives in the next batch.
Once your detector arrives, update your detector to the latest version.
Then set up and configure your R1 or R3.
Finally, go out and enjoy your brand new high performance radar detector! 😀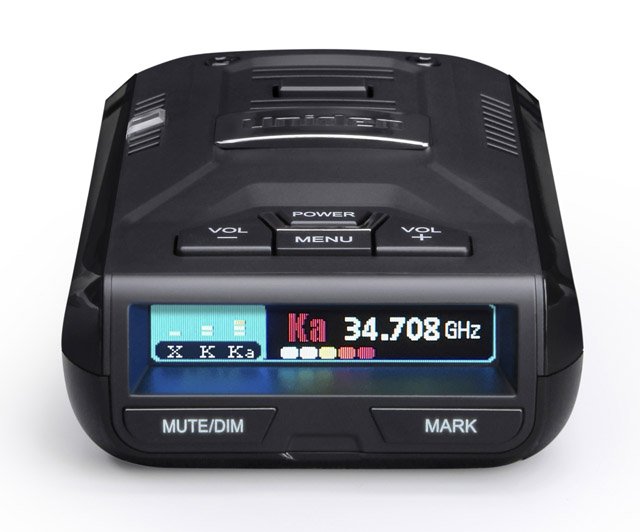 This website contains affiliate links.

Click here to read my affiliate disclosure.
Summary
Reviewer
Review Date
Reviewed Item
Author Rating





Product Name
Price
Product Availability