Dashcams, or dash cameras, are an incredibly valuable tool to have in your vehicle. They keep you protected in case of accidents, they're helpful for insurance purposes, plus you can record all sorts of crazy events you see on the road which are great for YouTube. 🙂
How do dashcams work? Let's take a look.
How Do Dashcams Work?
Dashcams are a little different than normal cameras or even GoPros because they are intended specifically for driving.
Dashcams are designed to be installed and run automatically in the background. They start and stop automatically, completely hands-free, so you don't have to mess with them, but they're always for you just in case something ever happens out on the road.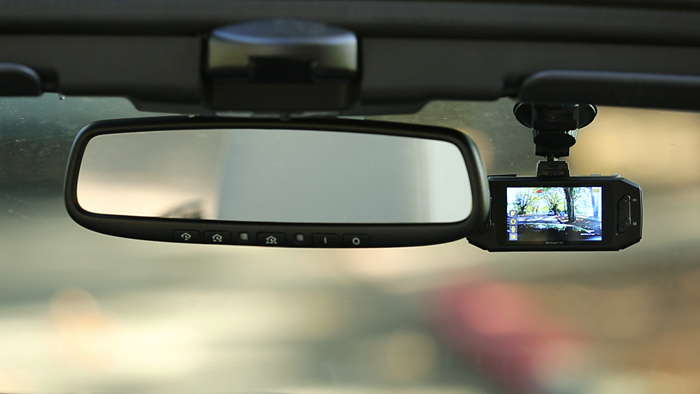 Key Dashcam Features
Automation
Automatic recording: When you start driving, your dashcam automatically turns on and starts recording, hands-free.
Auto stop: When you finish driving, your dashcam can automatically turn off.
Parked recording: Many dashcams offer parked recording functionality to protect you from hit and runs, break-ins, or people damaging your car. When you finish driving, they can switch into parked recording mode.
Constant recording: When your memory card gets full, your dashcam will start automatically overwriting old footage so that it's always able to record.
Records Important Events
Capture license plates: High resolution video, capable of capturing license plates and faces both in the daytime and at night.
Automatically saves important clips: In case of an accident, the internal G-sensor will mark that video clip as an event to ensure it's saved and doesn't get overwritten.
Manually protect important clips: Press an "emergency record" button to mark and save a clip on the road and ensure it doesn't get overwritten.
Mobile notifications: Some dashcams offer cloud capabilities to let you watch videos remotely or send event notifications to your phone (ie. impact detected while your car is parked).
Easy to Watch Videos
Memory card: Videos are recorded onto a memory card. You can watch the videos on your computer.
LCD: Some dashcams have an LCD on the back to change settings and watch videos on the camera.
Wi-Fi: Some dashcams offer Wi-Fi so you can change settings and watch videos on your phone.
Many Helpful Features & Accessories
Parked recording power: You can buy power monitors that ensure your dashcam records when parked. When your car battery gets low, it will turn off your dashcam so you can always start your car. You can also purchase dedicated rechargeable batteries just for your dashcam.
Powering options: Dashcams can be conveniently plugged into your cigarette lighter for easy installation, or they can be hardwired into your fuse box for a cleaner and more permanent install (hardwire tutorial)
GPS: Some dashcams offer GPS functionality to log your speed and where you drive.
Front & Rear protection: Dashcams are available in front only versions (single channel) or front and rear versions (dual channel).
---
Best Dashcams
If you're looking to buy a dashcam, check out my guide covering the best dashcams on the market. Here's a quick list of the best dashcams in different categories:
Best Basic and Affordable Dashcam with Great Video Quality: Viofo A119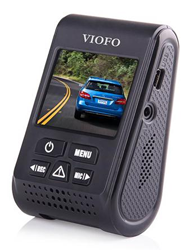 The Viofo A119 sets the bar for excellent quality video at an affordable price point. It is pretty much the camera to beat nowadays. It offers high resolution video to make it easy to make out important details like license plates, plus it has an LCD on the back to easily change settings and review videos, as well as a wedge-shaped form factor that looks good against your windshield.
If you're looking for a good inexpensive dashcam for recording while you drive, the Viofo A119 is the camera to get.

---
Best Dashcam for both Driving and Parking Recording: Blackvue DR750S-2CH
If you're looking for a dashcam to record both when you're driving as well as when you're parked, the Blackvue DR750S-2CH is an excellent option.
In addition to good video in general, it can also record when parked. Additionally, and importantly, it can also switch between driving mode and parking mode automatically. Some dashcams advertise a "parking mode" feature, but you have to turn it on and off manually every single time. A dashcam needs to do this automatically so it can sit in the background and always be working for you. The Blackvue DR750S-2CH can do exactly this.
The Blackvue DR750S-2CH is also a two channel camera meaning that it comes with both front and rear camera. Think of this camera as your choice for complete coverage, while driving and while parked, ahead of you and behind. This is why I run the DR750S-2CH in my car.
Buy the Blackvue DR750S-2CH now.

This website contains affiliate links.

Click here to read my affiliate disclosure.