Here are the best Cyber Monday Radar Detector and Dashcam deals. Many of these deals will be similar to what we saw in terms of Black Friday deals. If you're in the market for a radar detector or a dashcam, here are the best Cyber Monday deals for 2017.
Best Cyber Monday Radar Detector Deals
Escort Max360: $649 $509 (22% off)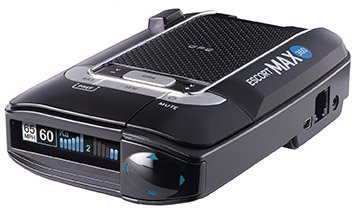 For those of you guys wanting a feature-packed radar detector, look at the Escort Max360. It offers long range radar detector and good false alert filtering. It can also automatically learn where false alerts are located and begin filtering them out for you by itself. The GPS chip gives you red light camera and speed camera alerts too. The Max360 offers arrows to help you locate the source of the threat. It also adds Bluetooth for cell phone integration and real time alerts shared via the cloud.
Normally the Max360 retails for $649, but this time of year you'll find the best deals on radar detectors and you can now pick it up for 22% off.
---
Escort iX: $499 $370 (26% off)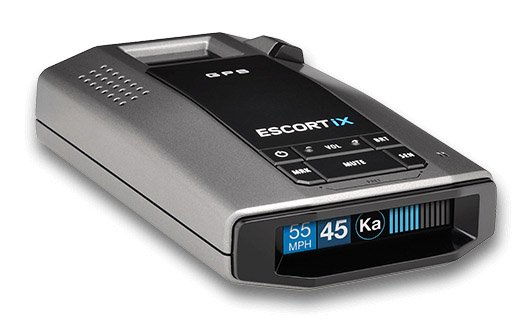 If you'd like to spend less money than what it takes to get the top end Max360 and you don't need the arrows, look at the Escort iX. It's a simpler detector with no arrows and slightly reduced performance and false alert filtering, but you still get the false alert learning capabilities, red light camera and speed camera alerts, Bluetooth integration, and a comparable easy to use experience.
The Escort iX normally retails for $499 which honestly I think is too much for the radar detector. However, at the discount prices you can pick it up at now, it's much more competitive.
---
Radenso SP: $249 $159 (36% off)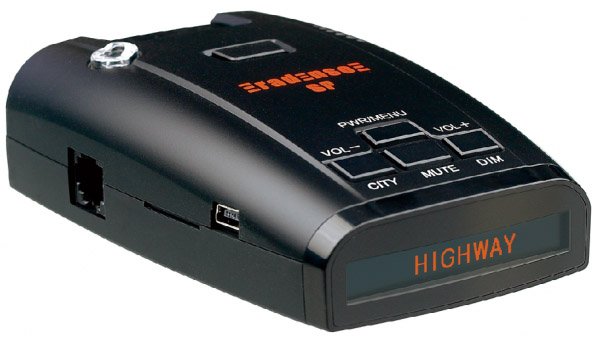 Finally, for those of you looking for a simple radar detector under $200, take a look at the Radenso SP. It offers good performance and excellent false alert filtering. Its ability to filter out blind spot false alerts from newer cars around you is better than anything else you'll find in this price range.
The main thing that the Radenso SP lacks is a GPS chip so it can't learn and filter out stationary false alerts from shopping centers with automatic door openers and it doesn't offer red light camera alerts. Its big brother the Radenso XP offers that, but that detector is $399. If you do mostly highway driving and/or you are looking for a basic and inexpensive radar detector under $200, the Radenso SP is an excellent pick.
---
Best Cyber Monday Dash Cam Deals
Here are the best Cyber Monday deals on dash cams to record your drives, share your radar detector encounters, and keep you protected out on the road.
Aukey 1080p LCD Dashcam: $69 $49 (29 % off)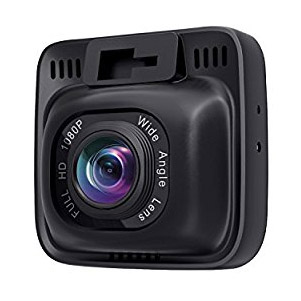 If you're looking for an inexpensive dashcam, check out the Aukey 1080p dashcam. It's one of the top sellers on Amazon, it includes an LCD on the back for changing settings and viewing videos, and gives you full HD recording at a super inexpensive price.
Make sure it's sold by Aukey Direct and fulfilled by Amazon.
Use the Promo code AUKBF011 to save $20.30, bringing it down from $69.99 to $49.69 with free shipping.
Purchase the Aukey 1080p Dashcam now.
---
Viofo A119S V2 with GPS: $109 $64 (41% off)
The Viofo A119S is considered to be the best $100 dashcam for those of you wanting a good quality dashcam for recording while you're driving. It has great video quality, records at 1080p and 60fps, comes in a compact wedge-shaped design, and has an LCD on the back. The A119S features improved night vision capabilities over the original A119.
Normally the A119S V2 (latest version) with the optional GPS mount retails for $109 on Amazon.  However, there's a place selling it for $64 for Cyber Monday.
Buy the Viofo A119S V2 GPS now.
---
Blackvue DR750S-2CH $399 $319 (20% off)
Finally, for those of you who want complete dashcam coverage, here is a deal on the Blackvue DR750S-2CH. This is the dashcam that I run in my vehicle and I love it as a great all-around dashcam. It offers both front and rear recording, driving and parking mode recording, full HD 1080p on both dashcams, GPS, WiFi, and so on. With a MicroSD card and the Power Magic Pro you need for parked recording, it normally retails for $379-$399, but for Cyber Monday you can find it for just $319.
Buy the Blackvue DR750S-2CH dashcam with a 16gig card for driving and parking here.
Note: Recording with two dashcams at 1080p chews through memory card space. You're going to need a big memory card for your dashcam and the 16gig card (1 hr 25 min of recording time) that it comes with is usually not enough.
Buy the DR750S-2CH with a 64gig card (5 hrs 40 min of recording time) for $349 (recommended).
Buy the DR750S-2CH with a 128gig card (11 hrs 20 min of recording time) for $399.
This website contains affiliate links.

Click here to read my affiliate disclosure.