Black Friday is here! It's time for some awesome deals on Black Friday radar detectors and dashcams. Amazon has their Black Friday Deals Week going on, different websites are offering Black Friday deals, and even different manufacturers are offering their own special discounts too.
I'm here with a cup of coffee, finding the best Black Friday deals on radar detectors and dash cams for you as they pop up. Deals come and go quickly so check back here and refresh often.
You can also follow me on Twitter for realtime updates and notifications.
Here are the best Black Friday radar detector deals available that you can take advantage of now.
Note: Many deals are selling out within hours so if you see something good and you want it, take advantage of it.
Best Radar Detector Black Friday Deals
Escort Max 360: $649 $490 (25% off)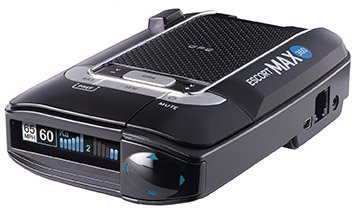 The Escort Max 360 is one of Escort's best radar detectors. Heck, it's often considered one of the best radar detectors period, particularly for the everyday driver who wants lots of useful features in an easy to use package. It has excellent performance, effective BSM filtering, autolockouts, redlight camera alerts, arrows, Bluetooth integration for Escort Live, the works.
For Black Friday on Amazon it's 25% off. Black Friday is the only time I see the Max360 prices dip down into the $400's, so if you've been waiting for a deal on the 360, now's the time to get it.
---
Radenso SP: $249 $159 (36% off)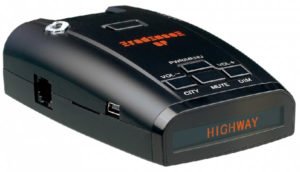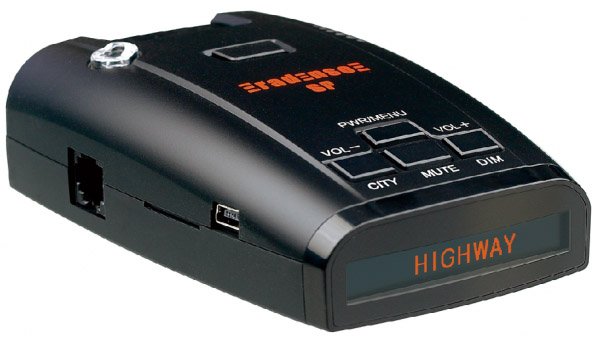 If you're looking for a great radar detector under $200, the Radenso SP is  great choice. The Radenso SP is the Radenso XP's ($399) brother. It normally retails for $249, but because it was just discontinued, you can grab one up cheap for only $159. Even though it's now discontinued, Radenso is continuing to update and support the SP, just like they are the XP, so it will continue being a fantastic radar detector.
The SP offers great performance and excellent filtering. It doesn't have a GPS chip like its more expensive brother, but if you're looking for an awesome detector under $200, a brand new Radenso SP is one of the best deals you'll find on the  market.
---
Escort Passport Max2 $599 $349 (42% off)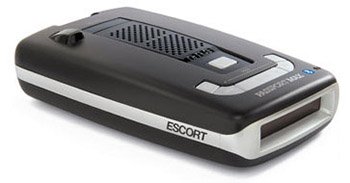 Best Buy has the Max2 on sale for $349. The Max2 has actually been discontinued and Escort is selling the iX instead (iX is $399 or 20% off for Black Friday), but the Max series detectors offer better performance and filtering than the iX. The Escort Passport Max2 has all the same features including the OLED display, Bluetooth, and GPS capabilities. The Max2 is a better detector than the iX, and you can find it on sale for $50 less than the iX so that's the one to go for if you want Bluetooth and autolockouts in your radar detector at this price point.
Buy the Escort Passport Max2 now.
---
Escort S75G: $299 $209 (30% off)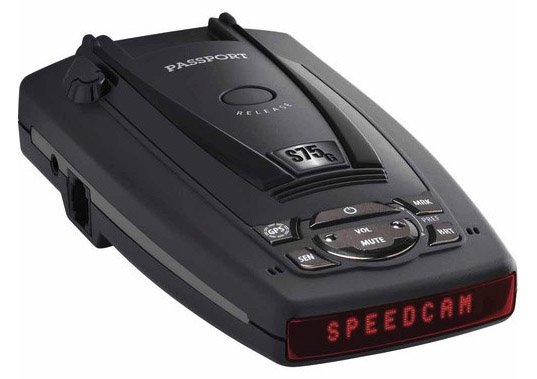 Escort's most popular detector of all time was the 9500ix. The 9500ix has since been discontinued and replaced by the Escort S75G which is virtually the exact same detector, just a minor refresh. For Black Friday you can get it now for 30% off for just $209.
At this price it's the most inexpensive radar detector you can get with automatic GPS lockouts. As you drive around, it will automatically learn and filter out false alerts for you around town. It doesn't have the performance or BSM filtering of detectors that cost double or triple the price, but it also costs much less than those detectors too. For a budget detector to use around town, the Escort S75G would do the job.
---
Cobra DSP9200BT (Refurbished): $399 $115.99 (71% off)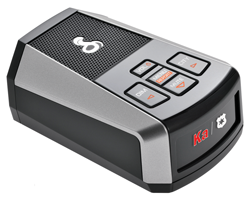 If you're up for a refurbished radar detector, the Cobra DSP9200BT ($399 retail) can be had for just $115.99 with free shipping!
This is the only Cobra radar detector that has ever impressed me with its performance and filtering capabilities, thanks to the fact that Escort put some of its more advanced technology into this detector (before they went "Whoops! Our budget line of Cobra detectors shouldn't be this good." and discontinued it).
The DSP9200BT doesn't have a GPS chip, but it has Bluetooth for low speed muting via your phone. It also offers performance capable of rivaling that of detectors that cost hundreds of dollars more.
This is one of the best hidden gems that you'll find at this price point. Cobra has discontinued it, but that just means that you can now pick one up at an amazing price while supplies last.
Other Brands: Uniden, Net Radar, AntiLaser?
I know everyone's wondering about the Uniden R3. There will not be any Black Friday discounts on the new Unidens. First of all they're out of stock and won't even be available until the end of the month. Additionally, Uniden is really strict as far as no discounts on their detectors right now. There will also be no discounts on the budget Unidens either.
Net Radar and AntiLaser, no discounts or Black Friday sales.
Radenso I haven't heard anything about. Maybe they'll do something on the XP, but their new detectors like the Pro M and RC-M are the focus and they should be coming available soon.
---
Black Friday Dashcam Deals
Aukey 1080p LCD Dashcam: $69 $49 (29 % off)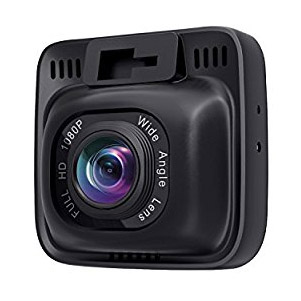 If you're looking for an inexpensive dashcam, check out the Aukey 1080p dashcam. It's one of the top sellers on Amazon, it includes an LCD on the back for changing settings and viewing videos, and gives you full HD recording at a super inexpensive price.
Make sure it's sold by Aukey Direct and fulfilled by Amazon.
Use the Promo code AUKBF011 to save $20.30, bringing it down from $69.99 to $49.69 with free shipping.
Purchase the Aukey 1080p Dashcam now.
---
Viofo A119S V2 with GPS: $109 $64 (41% off)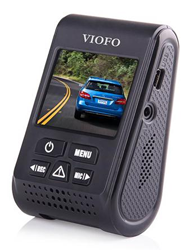 The Viofo A119S is considered to be the best $100 dashcam for those of you wanting a good quality dashcam for recording while you're driving. It has great video quality, records at 1080p and 60fps, comes in a compact wedge-shaped design, and has an LCD on the back. The A119S features improved night vision capabilities over the original A119.
Normally the A119S V2 (latest version) with the optional GPS mount retails for $109.  However, there's a place selling it for $64 for Black Friday.
Buy the Viofo A119S V2 GPS now.
---
Blackvue DR750S-2CH $399 $319 (20% off)
This is the dashcam that I run in my vehicle and I love it as a great all-around dashcam. It offers front and rear recording, driving and parking mode recording, GPS and WiFi, and so on. With a MicroSD card and the Power Magic Pro you need for parked recording, it normally retails for $379-$399, but for Black Friday you can find it for $319.
Buy the Blackvue DR750S-2CH dashcam with a 16gig card for driving and parking here.
Finally, recording with two dashcams at 1080p chews through memory card space. You're going to need a big memory card for your dashcam and the 16gig card (1 hr 25 min of recording time) that it comes with is usually not enough.
Buy the DR750S-2CH with a 64gig card (5 hrs 40 min of recording time) for $349.
Buy the DR750S-2CH with a 128gig card (11 hrs 20 min of recording time) for $399.
This website contains affiliate links.

Click here to read my affiliate disclosure.