Here's a video tutorial on how to set up and configure your Redline for maximum performance.
To purchase a new Redline, click here.
This tutorial is designed for people new to the Redline. Think Redline 101. 😉
The video's just over half an hour long since it covers a lot of material and many of you may not need to watch the whole thing, so below you'll find a guide as to what's covered where so you can skip to the parts you'd like to watch, as well as the recommended settings.
Overview of What is Covered & When:
1:11 Detector Physical Overview
3:39 Sensitivity Modes (Highway, Auto, AutoNoX)
5:24 Display Options (when no alert is present)
6:26 Display Brightness Options
8:04 Alert Lamp
8:27 Power-on Sequency
8:47 Meter Options (Standard, Expert, Spec Modes)
12:27 Auto-mute
13:33 Voice on/off
14:16 X/K band
15:02 Ka band, band segmentation
22:20 POP Mode
23:56 SWS Mode
24:42 Laser
26:21 TSR (plus Quick-trigger and blind spot monitor falsing)
30:40 RDR
33:33 Recommended Redline Settings (also listed below video)
Standard Recommended Escort Redline Settings:
Auto mode (Highway mode for highway driving)
X off (Click here to learn if you need X or K band on or off.)
K on
KaSW off
Ka Segments on: 2, 5, 8
POP off
SWS off
Laser on
TSR on (off for maximum performance in rural areas)
RDR off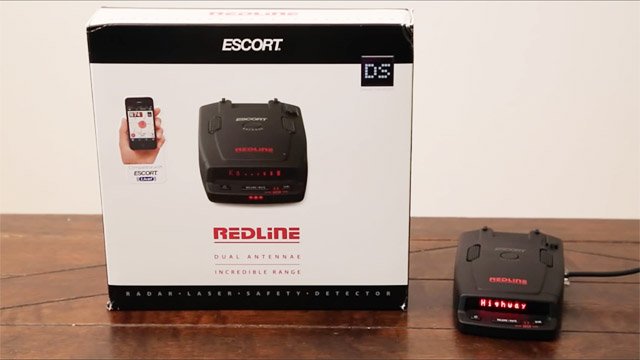 This website contains affiliate links.

Click here to read my affiliate disclosure.