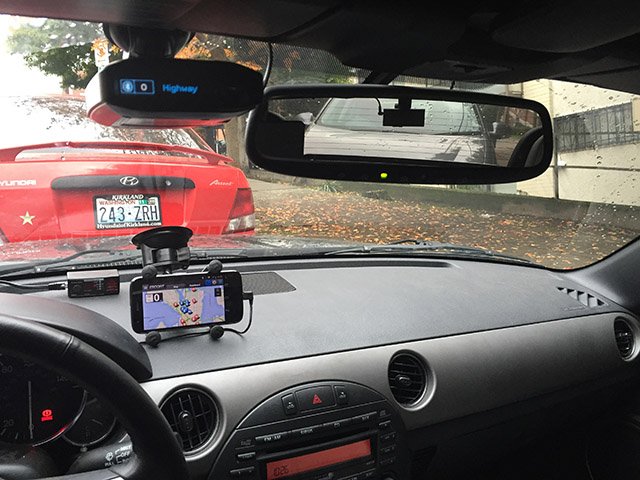 If you'd like to hardwire your radar detector for a professional and clean looking install, you've got a number of options for hardwire cables. Generally they're special cables that replace your cig. lighter cable and instead use your fuse box or some other hidden power wire for power. When it comes to selecting a hardwire cable, you've got everything from your standard basic cable that just provides power, cables that add convenient mute buttons or bluetooth capabilities, or even cables that plug into unique locations like your rearview mirror. Let's take a look at what your different options are.
Standard Cable: Power Only, $10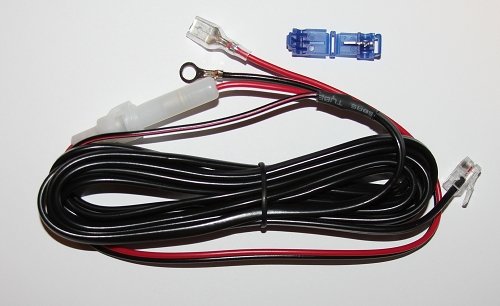 This is the most simple cable you can get. One end wires into your car for power, the other end plugs into your radar detector. That's it.
This type of cable is best suited to detectors that only need power for full functionality, ie. no external bluetooth module needed.
If the detector already has bluetooth built in (ie. Max2 & Max360), if the detector doesn't offer bluetooth support at all (ie. LRD950), or if it does but you don't want to use the bluetooth capabilities (ie. Redline), this is a great choice.
Compatible with: Escort, Beltronics, Valentine, Uniden
Purchase the Standard Directwire Cable for $10.
Escort Smartcord: Add a Mute Button & LED's, $29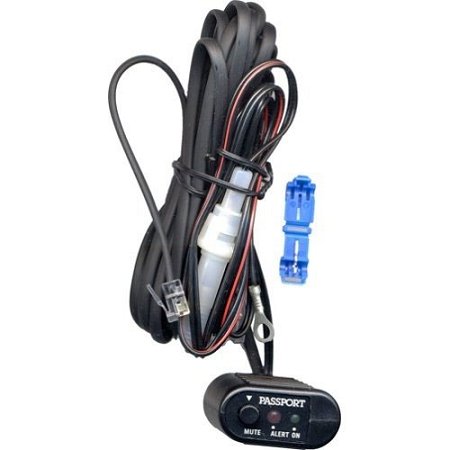 This is the same idea as before except now also get an external mute button and alert LED's. If you like the idea of the standard hardwire cable, but you'd like to have a convenient mute button so you don't have to reach up and hit the mute button on your detector every time, this is a helpful option. Just install the plastic control module somewhere within arm's reach.
The Smartcord also has a pair of LED's, one for power and one that blinks when you're getting an alert. That way even if you can't hear your detector, you can still see the LED and get notified when you're getting an alert.
There's two versions of this cable with different colored LEDs. The first has a red alert light and green power light. The second has a yellow alert light and a blue power light. Otherwise they're the same. Choose the color combo that matches your car or what you feel looks better.
Note: Though the power connector may fit other brand detectors like Uniden, the mute button and alert functionality won't work so the standard cable is best for those detectors.
Compatible with: Escort, Beltronics
Purchase the Red/Green Smartcord for $29
Purchase the Yellow/Blue Smartcord for $29
Escort Live Cord: Add Bluetooth, $99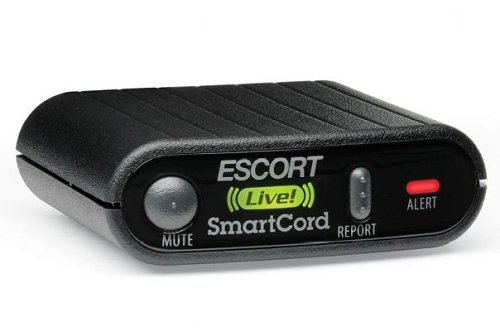 If you'd like to add some Bluetooth compatibility to your Escort or Beltronics radar detector (assuming it's a newer detector that works with Live), you can get an Escort Live cable. It's basically the same ideas as the smartcord we just looked at, which adds a mute button and an LED, but now there's also a Bluetooth module built in so you can pair your radar detector with your cell phone.
Benefits:
Realtime alerts to / from the cloud via Escort Live
Configure your radar detector through your phone (much easier)
Use your phone as an external display to add more useful information or while running your RD in dark mode for stealthiness
Update your detector through your phone (only some detectors like the Redline)
Add manual GPS lockouts to GPS-less detectors for better false filtering in town
Compatible with: Escort Redline, Max, 9500ix, X70, most 8500 X50's (info here), Beltronics Magnum, Driver rev. M9/A4 or newer (info here), RX65 rev. 6.3 or newer (info here), GX65, Pro 500, Pro 300, V10, V8, V6
Compatible with remote mount: Escort 9500ci, Beltronics STi-R Plus
If you have a windshield mount detector, buy the Android / iOS cable for $99.
If you have a remote mount detector, buy the Android cable or buy the iOS cable for $99.
Radenso Direct Wire Cord: $10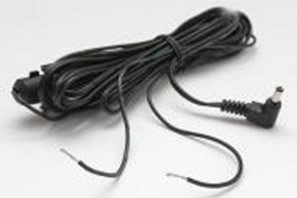 If you're using a Radenso Pro or Radenso Pro SE, they use a rounded power plug as opposed to the RJ-11 plug you see in most other detectors.
Purchase the Radenso Direct Wire Cord for $10.
Valentine 1 Direct Wire Adapter, $19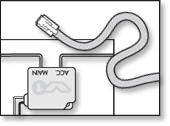 If you use a Valentine 1, it actually comes with a directwire adapter as part of the package.
This adapter has two ports, one for the V1 and another for an accessory like a bluetooth module or concealed display.
If you don't have your direct wire adapter already, you can buy a new one here for $19.
Savvy: Power from OBD-II Port, $69
Another option you have to power your V1 is Savvy. Rather than wiring into your fuse box somewhere, you can plug your V1 into your vehicle's OBD-II port. It makes for an even easier installation, plus Savvy will be able to read your vehicle's speed and mute your V1 when you're traveling below a pre-set speed.
You can now get this similar functionality using your phone's GPS and running and app, but this is an alternative that doesn't require a phone or an app.
One advantage it has is it doesn't rely on GPS so it works even in parking decks and in tunnels, plus it works even if you don't want to fire up your cell phone app. I have seen it conflict with YaV1 though, even though you can override Savvy with Savvy emulation in YaV1, so I'd recommend skipping it if you're using YaV1.
MirrorTap: Power from Rear View Mirror, $15-$25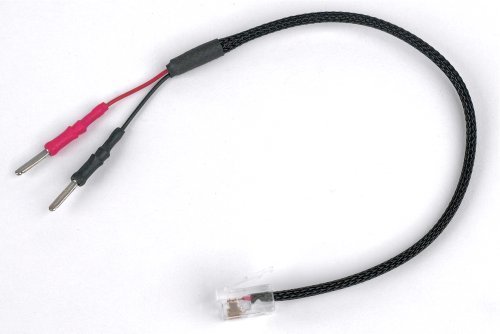 If you're hanging your radar detector next to your rearview mirror or underneath it with something like a Blendmount and you have a powered rearview mirror (autodimming, compass, garage door opener, etc.), one really convenient idea is to get a MirrorTap. It's a short power cable designed to plug into your rearview mirror and then power your radar detector that way. No running cables or messing around with the fuse box required.
Because you don't have the option to wire in an external Bluetooth module, this is again going to be best suited to detectors where you aren't bothering to plug in an external BT module. If all you need is a straight power cable, this is a convenient option.
They make them in different lengths and with different sized connectors. I found the bigger connectors in the MirrorTap wouldn't fit in my car, but the smaller version fits fine. When you buy one, they contact you to make sure you get the right one.
There's also a cheaper version by Radar Mount on Amazon. They all come with the smaller tips so they should fit every car. I haven't tested those, but they get great reviews and I'm sure those work fine as well.
Compatible with: Escort, Beltronics, Valentine, Uniden
Click here to buy a MirrorTap for $15-25.
Inviscord: Rear View Mirror for Valentine 1 with BT, $26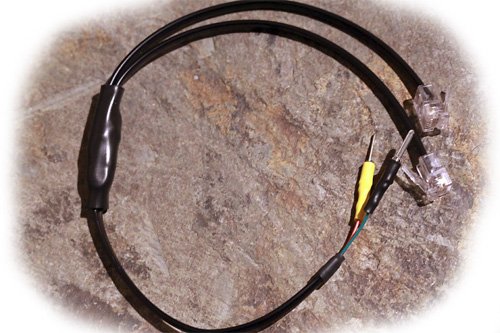 If you like the idea of a MirrorTap and you're using a V1 with a Bluetooth module, one thing you can do is get an Invisicord. It's like a MirrorTap except that it's got two plugs, one for the V1 and another for the Bluetooth module.
This will allow you to power your V1 off of your RVM and still use the BT module. You'll have to find a good place to secure your Bluetooth module, either attaching it to the back of your RVM, for example, or maybe tucking it into your headliner if your vehicle allows it. It won't be as clean of an install with your BT module attached to the backside of your RVM, but it'll work. (I would rather hardwire to the fuse box, have the BT module tucked down somewhere out of sight, and run a cable up to the V1, but this would make for an easier wiring job.)
You can get these in various lengths and connector sizes, and you can also add a fuse (recommended).