So I've been having some issues with different radar detector mounts lately. My sticky cups have been falling off the windshield, exploding, or have been really bouncy. My V1 mount has been great, but over the years the suction cups have been aging and so it's not sticking on my windshield as well anymore. I've heard great things about the Blendmounts over the years and while I prefer running my RD's high up by my RVM, I decided to check them out. I contacted the company about getting a sample to review and they sent me a Blendmount suited to my car, plus mounts for a few different radar detectors and some MirrorTaps to power my RD's. Let's check it out.
Update August 2016: There's been an updated version of the BlendMount released called the R Series. It's a refinement of the original BlendMount. This review still applies, but you can read about the updated BlendMount here.
Blendmount Review
So a Blendmount is an aftermarket third party mount designed to attach to your rear view mirror.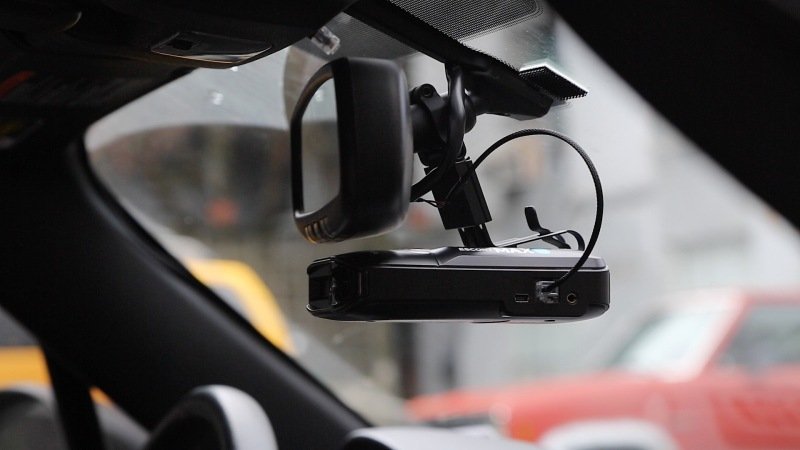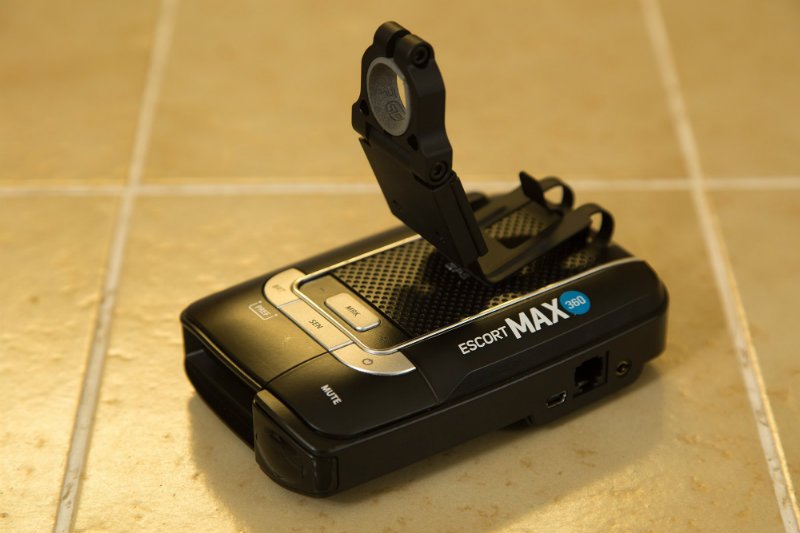 There's two halves to a Blendmount. The upper half is designed to mate to your vehicle's RVM stem (the part that connects the RVM to your windshield). When you buy the Blendmount on Amazon, they contact you before shipping to see what type of car you have so they can send you the right mount and mirrortap for your specific vehicle. The lower half is designed to connect to your radar detector. They have versions that are designed for standard Escort/Beltronics detectors, for the sticky cup mount used in the Max/Max2/Max360/GT-7, the Valentine One, and others. They even have a mount designed for GoPros which I find quite handy.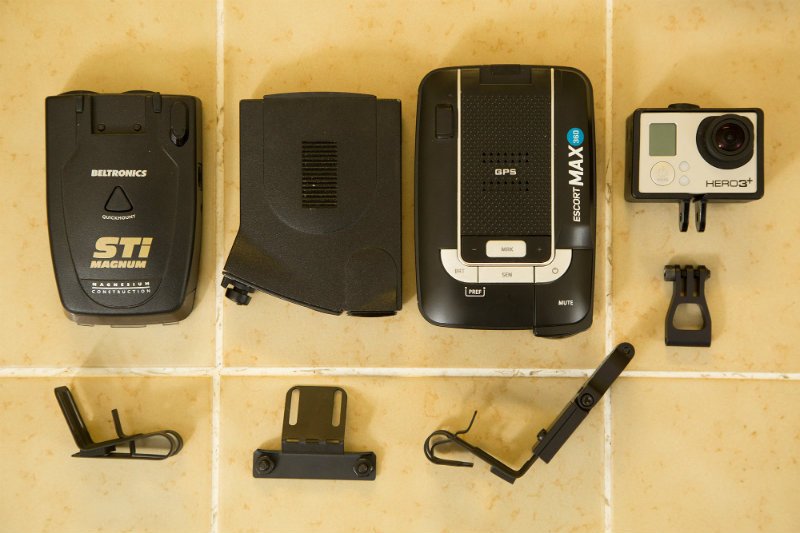 Taking it out of the package, the first thing I noticed is how well built it feels. It's made from aircraft grade billet aluminum and feels like a quality product. I'm a fan of well engineered products. Please no cheap stuff that's gonna fall apart on me. 🙂
There's a couple screws that you adjust with the included allen keys that let you adjust the angle, height, and position of the Blendmount so that you get it right where you want it.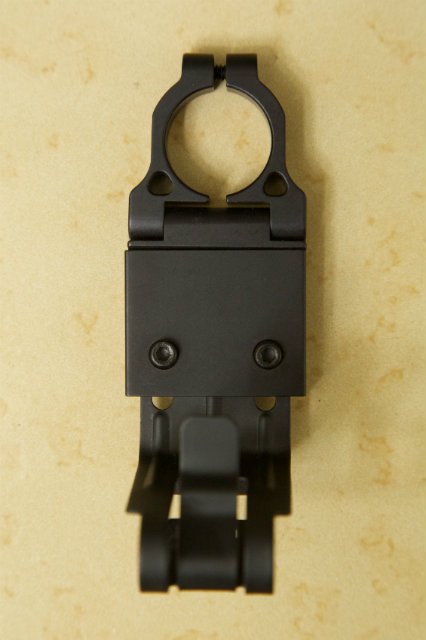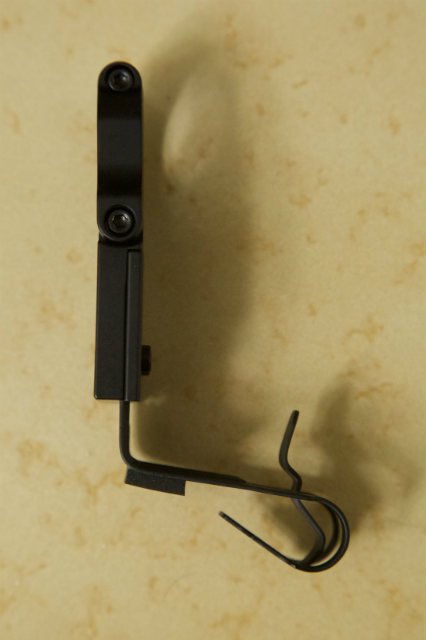 Installing the Blendmount isn't too bad, unless you're sitting awkwardly trying to make everything look good on camera. 😀 Basically just loosen things, slide them on on the right spot, and tighten them down. Nothing too fancy. Everything is adjustable so you can get it right where you want it.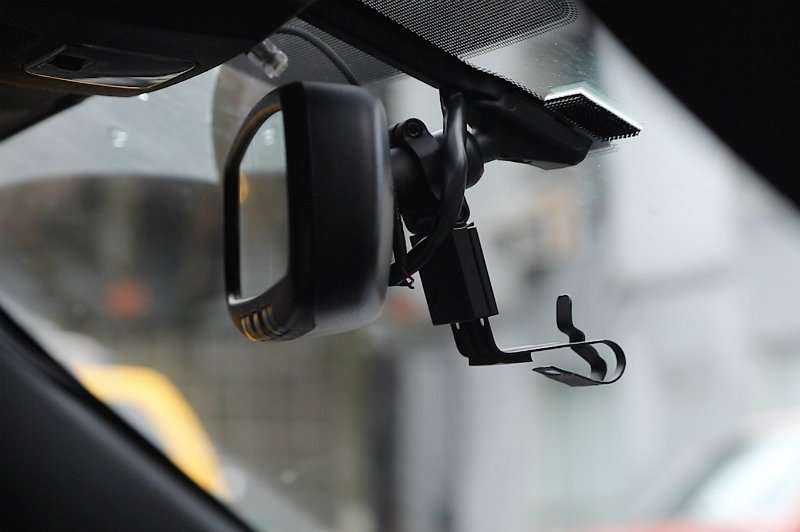 See the hook part at the bottom that would slide in to your RD? Sticking up on the top of that is what they call the "spring clip." You squeeze that forward, the hook lowers down, and you can slide your RD on. Here's a look at it in action.
One thing I liked about the Blendmount is that you can adjust the RVM and Blendmount at the same time or independently. If you move the RVM and the stem, the Blendmount will move too. If you move just the RVM, the Blendmount will stay put. It's not a big deal to work with once you realize this, not to mention you almost never adjust the RVM anyways once it's set, but it's something that I noticed while getting things set up. If you have multiple people driving your car and they each have to adjust the RVM, this may get annoying to have to account for the RD every time you adjust the RVM.
The Max version of the Blendmount actually gives you the ability to pull the detector down. This is especially handy because the mute buttons are up on top of the Max series detectors so you'll need a convenient way to access the mute button as well as the other buttons that lie up on top of the detector.
The Escort/Beltronics mount can do this as well to some extent since it's needed by some variants of the detector like the RX65, but many of the detectors like the Redline or Magnum have all the buttons right on the face which is more convenient when using the Blendmount. The V1's button on the front is very easy to access as well so its mount doesn't need the ability to be pulled down. Therefore it doesn't have that feature.
It comes with a couple little extras that make life easier as well. The documentation that it comes with explains things very well. You get a little pad that goes in between your Blendmount and RVM stem just in case you have a smaller RVM stem and the Blendmount can't quite grab on. That extra padding makes for a tighter fit so you can grab it. There's also some extra padding that you can put on the Blendmount and Spring Clip itself. That's there since it can get hot in the summertime, a black piece of metal sitting directly in the hot sun for hours. That padding you stick on gives you a cool area to hold onto while you attach and disconnect the detector. I like the thoughtful little touches like that.
MirrorTap
I also got two different MirrorTaps. The MirrorTap is a power cable that plugs into your RD and powers it from your RVM. You need a powered RVM, obviously, so it must be autodimming, have a compass, Homelink, OnStar, or something like that so that the mirror is powered.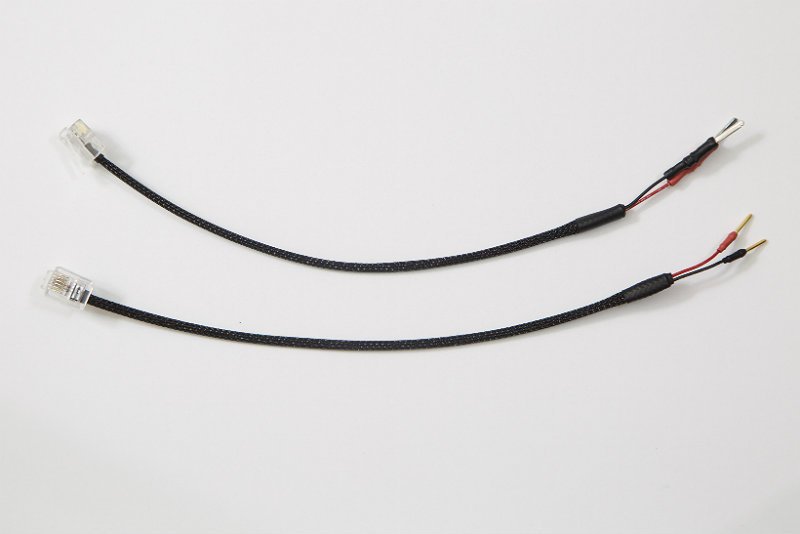 One has larger tips that slide into your RVM. The one with the smaller tips (the one on the bottom with the yellowish tips) were easier to slide into my RVM's power taps so I used that one.
To do it, I unplugged the wiring harness from my RVM (there's a little clip and it slides right out), I put the MirrorTap probes in the appropriate wire slots (I just Googled this), verified everything was good with a multimeter before attaching it to an expensive radar detector, plugged the MirrorTap into my RVM, and that's it. Super easy. Works with Escort, Beltronics, Valentine… very easy.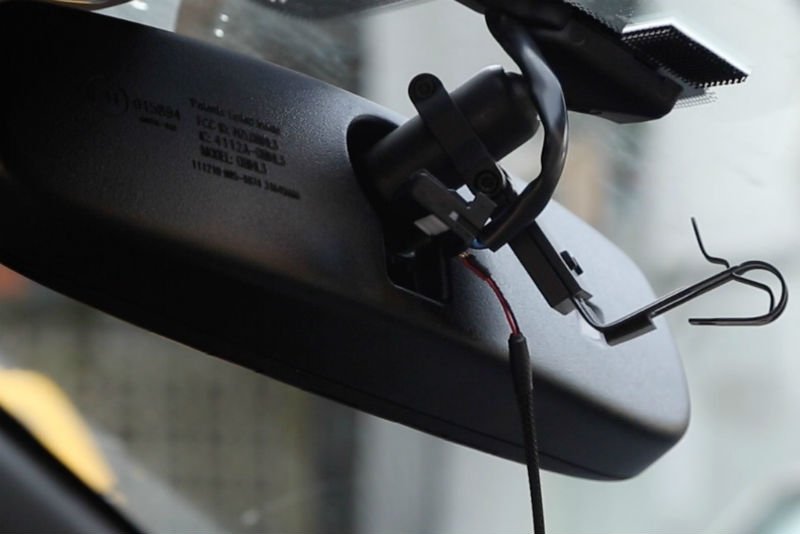 A quick note about powering your detector from the mirror. This is ideally suited to detectors that don't need an additional bluetooth adapter to pair them with a phone. For example, a Max2 and Max360 have Bluetooth built in so powering them directly from the RVM is great. If you want to run a Redline or Magnum from the RVM without running Escort Live, it's perfect. If you want to connect an Escort Live hardwire module, you're going to need to hardwire that in and run a cable along your roofline. If you run a V1 and want to pair it with your phone, you need a place to mount the external BT module. I've seen people actually attach their BT module on the back of their RVM as needed. Take a look at @Maccini's solution from RDF for hardwiring his V1 and V1C LE on his RVM.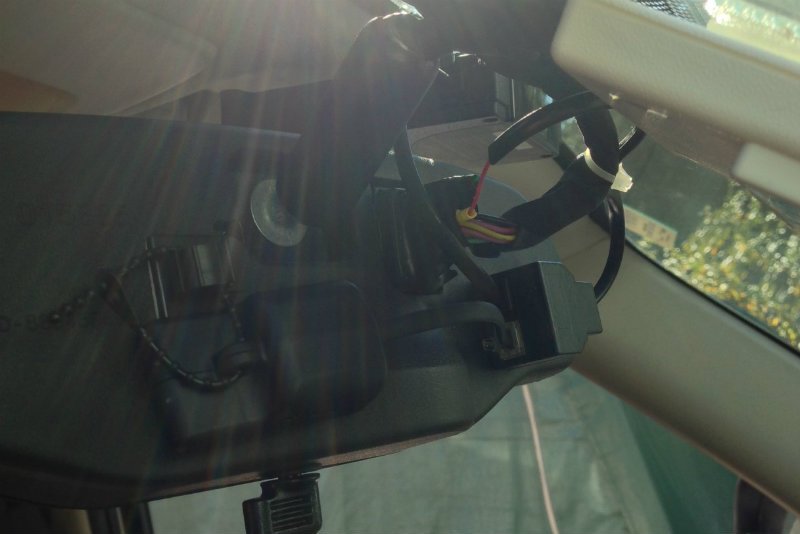 So as you can see, even if you need to use a bluetooth module with your MirrorTap, that's doable. There's also an even better solution for V1 users which is this Invisicord. It has two RJ-11 plugs linked together so you can power and connect a V1 and a BT module simultaneously without needing an additional splitter.
So yeah, a Blendmount + MirrorTap/Invisicord is a pretty awesome package. That said, I don't see myself running it on a permanent basis. The reason is that my Miata is a pretty small car and if I hang a RD under my RVM, it blocks a sizable portion of my visibility out the windshield and I don't want that. Additionally, I like the RD up high behind the tint strip area (even though I don't have a tint strip, heh) because higher up means it's more out of sight from anyone outside the car looking in. That's really the main downside.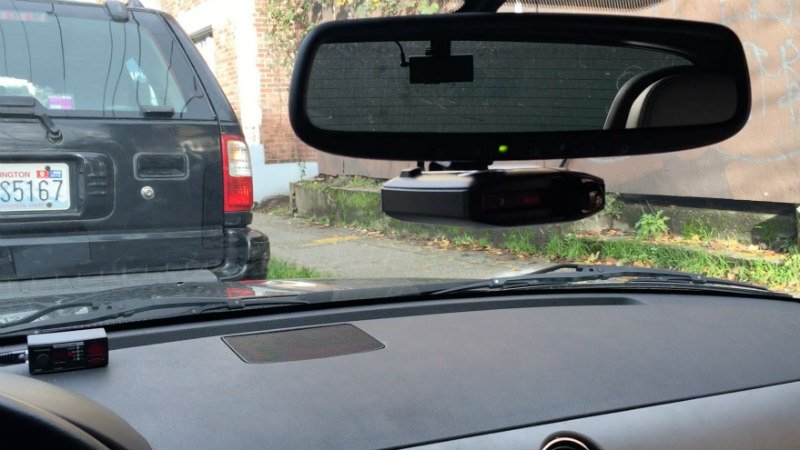 For people with larger vehicles however, like a normal sized car or truck, this shouldn't be an issue. So while I don't necessarily want to run a RD here in my car, I think it's a great option for people with normal sized cars, haha, or anyone who wants a more solid and sturdy mount in general.
How To Buy a Blendmount
If you want to buy a Blendmount, there's two different ways of doing it.
One way is to buy it directly from the company. On their website you can choose what car you drive, what type of mirror you have, and what radar detector you're using. I like this method because I can make sure I'm getting the exact one I need. If you want to buy a Blendmount, the best deal you'll find is buying it through Blendmount themselves and then using this special coupon code they gave me to share with you.
You can click here to save 10% on your Blendmount purchase.
Use the coupon code Vortex10 at checkout.
You can also buy a Blendmount through Amazon. You can select which radar detector you have, but not what car and mirror you have. Once you purchase, they'll actually contact you to find out what car and mirror you have before shipping your Blendmount to you so that they can make sure you get the right one. Because of this extra step, I'd rather buy it right from Blendmount. Additionally they're full price on Amazon while on the website they offer that coupon I linked you to above so it's a better deal. Here's the Amazon links so you can compare:
BlendMount for the Max, Max2, Max360, and GT-7
BlendMount for standard dual suction cup Escort and Beltronics detectors like the Redline, Magnum, & 9500ix
BlendMount for the Valentine One
MirrorTap for Escort, Beltronics, Valentine, and Uniden radar detectors
Full disclosure: I was sent this Blendmount, the mounts, and the MirrorTap from Blendmount after I contacted them about getting a sample for review. I didn't pay for it, I'm not being compensated for this review, and I get to keep the equipment after this review. I've heard many good things about the product and can confirm that it is indeed a well-built mount. 🙂
This website contains affiliate links.

Click here to read my affiliate disclosure.
Summary
Reviewer
Review Date
Reviewed Item
Author Rating





Product Name
Price
Product Availability