Escort has just released firmware 1.7 for the MaxCam 360c which adds some new features, fixes several bugs, and improves compatibility with the Drive Smarter app. Read the official release notes here.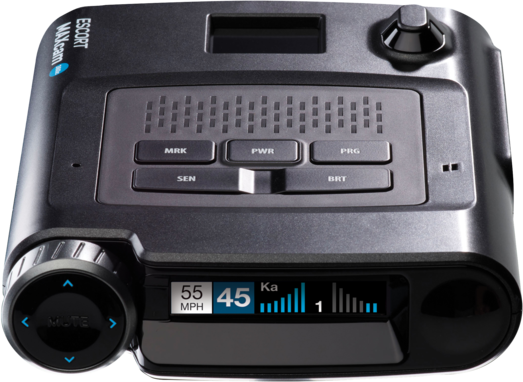 Let's run through the different improvements, along with my thoughts.
Stability Improvements
Improved stability with lock-up issues and eliminated audio distortions & popping noises
This is an issue that I saw several times at launch and was a big reason I originally returned my MaxCam. I covered it in my full MaxCam 360c review video. The detector would occasionally lock up on me, sometimes with weird audio popping noises. I'm very glad to see Escort has addressed this issue and hopefully I'll no longer have this issue with my replacement MaxCam.
WiFi Connectivity Improvements
WiFi connectivity improved for vehicles/providers which were experiencing an issue connecting to the internet
Glad to see that more people will be able to use the MaxCam with their vehicles, especially given that it's the only detector that currently supports 5 GHz WiFi.
WiFi PSL Fix
Posted speed limits showing properly when connected to WiFi
Escort has been having issues with speed limits being displayed properly on screen the past few months. Looks like this update addresses PSL display when connected over WiFi which is my preferred connection method.
Integration with 3rd Party Displays
3rd party integration complete (Mid City Eng/ ADS)
They've added compatibility with the Mid City Engineering add-on that lets you display your radar detector info on your vehicle's heads up display and control the detector from your steering wheel.
They've also added support for the integration with certain Kenwood AV receivers when used with the iDatalink Maestro RR2 interface by Automotive Data Solutions (ADS).
TruSpeed S detection
TruSpeed S (laser) gun detectable
I've tested and verified that the MaxCam can alert to my TSS lidar gun.
New Firmware Update Prompts
Firmware update prompt now shows a separate prompt for Database updates (DB)
This is now in line with how Escort does it with other WiFi detectors: Separate options for firmware updates or GPS database updates.
Drive Smarter integration improvements
If you're using the Drive Smarter app for Android or iOS, there's some new features available and settings we can finally adjust including:
Watermark display
Posted Speed limits
Manual date/time change
Latitude/longitude option can now be adjusted
So no radical changes, but several very welcome fixes and improvements.
How To Update
If you'd like to update your MaxCam 360c, there's three ways of doing it:
Over WiFi directly with your MaxCam
Use the Drive Smarter app on your phone
Download the update files to the MicroSD card on the MaxCam
I did it using method #3 this time and it worked great, taking a little over 4 minutes total and rebooting the detector several times along the way.
Be sure to check out Escort's website for complete instructions on how to update.
If you haven't done so yet, you can purchase the MaxCam 360c here.
For more information about the update, you can read the full discussion thread here.
This website contains affiliate links.

Click here to read my affiliate disclosure.