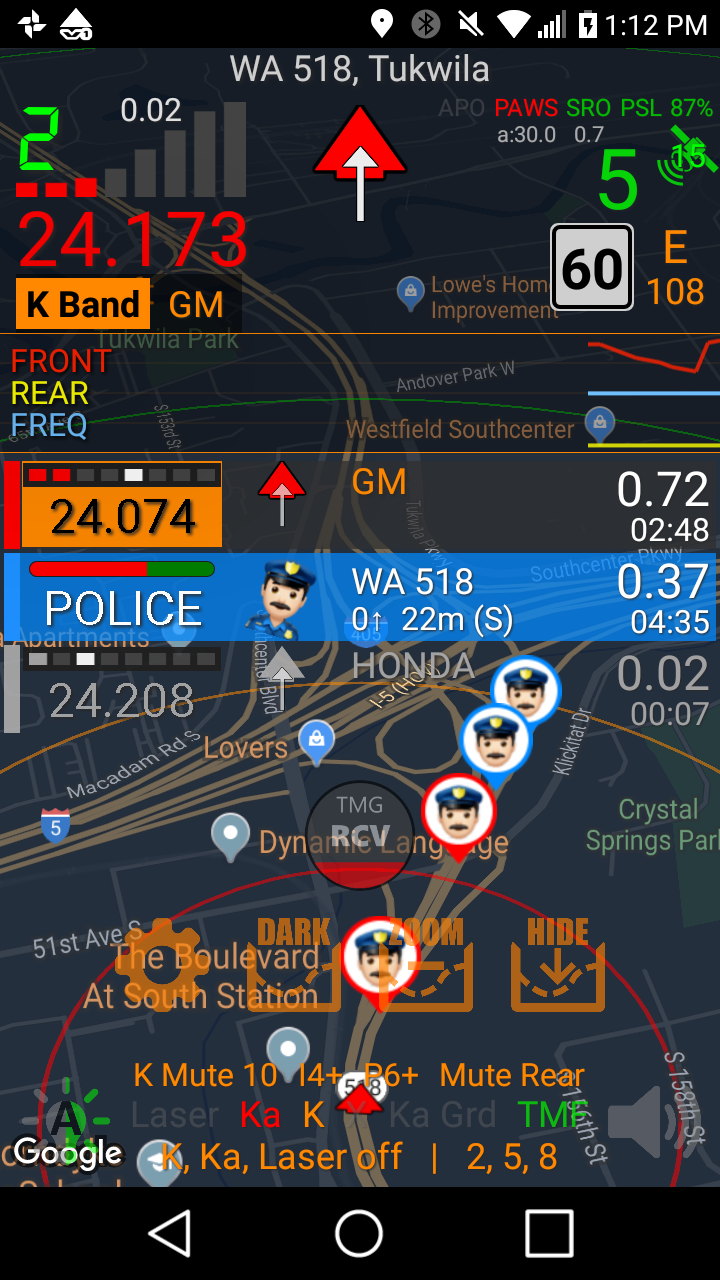 JBV1 is easily one of the best countermeasure apps available. It's was developed by @johnboy00 for the Valentine 1 (hence the name JBV1) and it has taken the place of YaV1 as the best app (it's Android only) to run with your V1. It has also since added integration with the TMG laser jammer, plus it can now be run standalone so you can take advantage of many of its features even if you're not running a V1 or TMG.
JBV1 is packed with a crazy amount of features. Here's a look at some of the highlights of the app and how to get started using it.
JBV1's Coolest Features
First off, here's a look at some of the coolest features of the app:
JBV1's coolest features:
Automatic GPS lockouts (requires V1) to filter out stationary falses from door openers and speed signs
Can visually chill out the V1's display in shopping centers with lots of false alerts
Low speed muting
Adds additional BSM recognition and muting for Hondas, Acuras, Mazdas, and GM falses
Frequency display of your radar alerts
Can be set up to automatically reprogram the V1 depending on where you drive (ie. automatically enabling X band when you enter Ohio or disabling K band when you enter California)
Alert logging
Realtime crowd-sourced police spotted alerts
Historical crowd-sourced data overlaid on the map showing common police speed traps
Alerts you to police aircraft overhead
Previously seen radar, laser, and crowd-sourced alerts can be overlaid on the map as well
TMG laser jammer integration
Redlight camera & speed camera alerts
Speed limit info for your current road
Can display current location (road, city, county, state)
Realtime weather info can be displayed so you can see if there's a storm ahead
Works great background too and pops up small overlays with relevant information on top of other apps like Waze, Google Maps, or Spotify
Does a great job automatically reconnecting to your V1 every time you get in the car
As you can see, there's a massive amount of useful features available in the app, along with many others that I didn't mention.
Note: Some features (like radar filtering and muting) will require a V1. Other features (like realtime police spotted alerts and speed limit info) will require an internet connection, whether it's data on your phone or in-car WiFi.
Getting Familiar with JBV1
Next up, let's take a look at getting familiar with the interface of the app:
As a bonus, here's a video from johnboy himself explaining the main interface of JBV1 and how to get started using the app's buttons and controls.
Learning How to Use JBV1
JBV1 is insanely feature-packed and it can take some time to learn how to use all the different features. Here's a video that walks you through some of the most popular settings:
As a bonus, @Tregar has put together an overview of JBV1's settings you can read over to start getting familiar with the app. It's a great PDF to help you get more familiar with the app and learn how to use many of the key features.
Be aware that JBV1 changes rapidly (new versions based on user feedback and requests are often released every week or two) with new features being regularly added or changed, so there may be new features now available that haven't yet been added to the guide.
How to Run JBV1 Standalone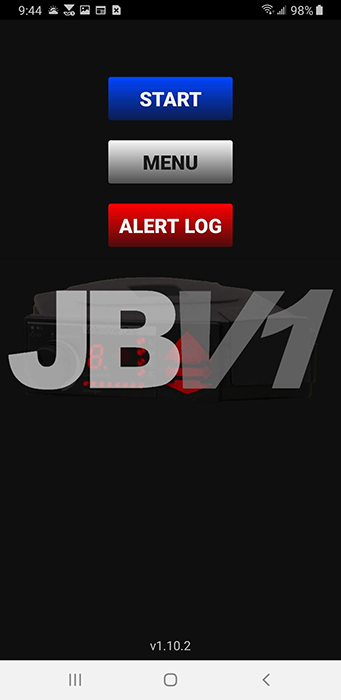 If you're not a V1 user, you can still run JBV1 and take advantage of many of the features it offers (ie. crowdsourced alerts, weather info, RLC alerts, or speed limit info). You'll need to first enable standalone mode since it's off by default.
Here's how to activate standalone mode:
Menu
Settings
Connection
Other Options: Standalone
Standalone Mode Unlocked
Connect Starts Standalone
Then from the main screen, hit the blue "Start" button at the top to launch JBV1 in standalone mode. (Before you follow these steps, the blue "Start" button will say "Connect" to connect to a V1.)
Have Questions Using JBV1?
If you have additional questions (you probably will) or need any help with the app, the best place to get support is the JBV1 section of RDF. Chances are your question may already be answered there. In case it hasn't been, @johnboy00 himself or one of the many other JBV1 users can help answer your questions.
Finally, if you find the free app useful and want to support @johnboy00 in continuing to rapidly develop his app, you can also consider donating to him as well.
This website contains affiliate links.

Click here to read my affiliate disclosure.