Black Friday and Cyber Monday are here which means that there's lots of great deals on radar detectors and dash cameras. As new deals show up / expire, I'll keep this article updated to keep you guys in the loop on the best deals on new countermeasures and dashcams for your vehicle. Be sure to keep checking back here periodically.
Pro-tip: Amazon has a bunch of Black Friday deals and new stuff pops up and goes away every few hours. Check out their current BF discounts on radar detectors on dashcams.
Radar Detectors for Black Friday & Cyber Monday
Expired: Escort Max360: $399 (20% off)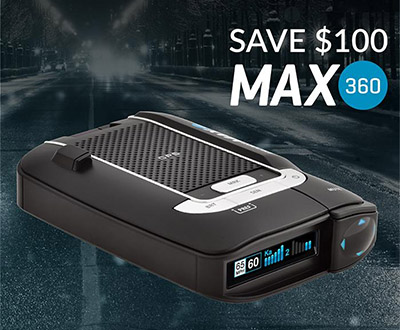 For Black Friday and Cyber Monday, Escort is dropping the price of their Max360 down from $499 to $399. This is my top pick for most people just starting out with radar detectors. While the Uniden R3 gets a lot of attention for its long range capabilities, the Max360 has very good range too, plus it adds arrows, it has even better blind spot filtering (one of the biggest complaints about the R3), the GPS lockouts are automatic so the detector gets quieter on its own as you drive around, it has Bluetooth for realtime alerts shared with other drivers, it can display the speed limit on screen, and more. In short, it's an excellent well-rounded pick for people and is a great feature-packed plug-and-play detector. $399 is the cheapest I've ever seen this detector go for.
Amazon is also selling the Max360 for $399 now so that's a good option too. If you buy it directly from Escort, you'll also get a speeding ticket guarantee. If you get a ticket from radar or laser within 1 year of buying the 360, Escort will pay for it. So if you'd like that, you should buy the Max360 direct from Escort.
Update: This deal is now expired. It's now back up to $499.
Expired: Escort Max360c: $599 ($50 off)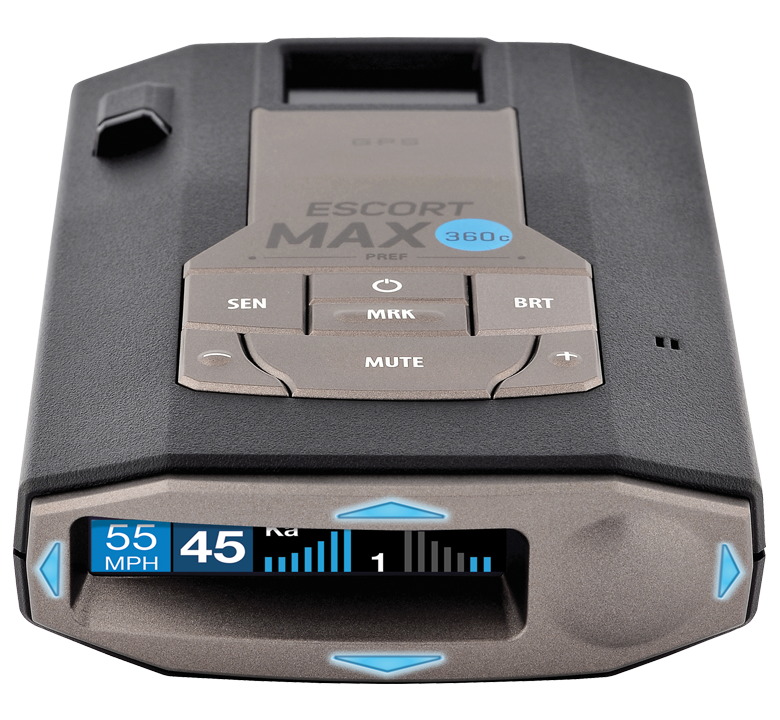 For those of you who want the newer Max360c with WiFi, that's on sale too for $50 off. It's down from $649 to $599. Personally I prefer it over the original version.
The 360c offers the same performance and filtering as the original 360, and it's also physically refreshed and slightly smaller than the 360, but it adds WiFi so you're no longer tied to your phone for realtime cloud alerts. Plus it can automatically update its firmware and redlight camera / speedcamera database without you having to take the detector home and plug it into your computer whenever there's an update.
If you're looking for the most feature-packed and set-it-and-forget-it detector, the 360c is the way to go.
Update: This deal has now expired.
Bonus: If you want the Escort M1 dashcam that attaches to the side of your radar detector, use the coupon code "BLACKBUNDLE" to save 25% off the M1 when buying a Max360 or Max360c.
Buy the Escort M1 dashcam here.
Uniden R1: $189 (32% off)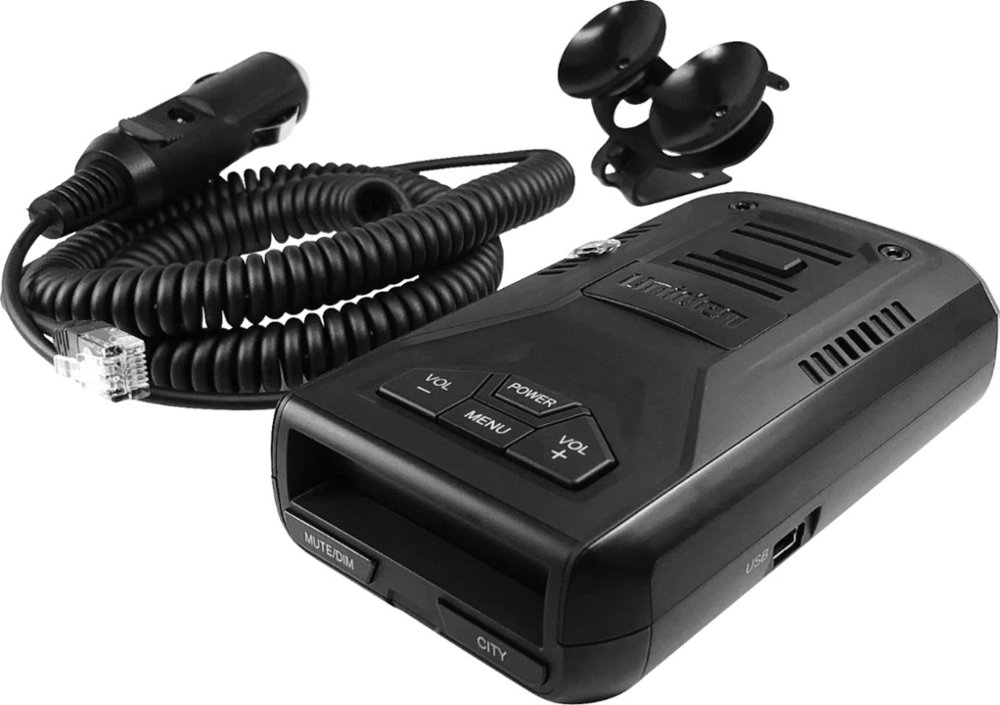 Best Buy has an exclusive version of the Uniden R1 (the R1BBY) for Black Friday for $90 off. This R1 will be the same as a normal R1, but they cut back on the accessories.
This exclusive Best Buy edition will ship without the padded carrying case, it will have a basic power-only power cable instead of the smartcord with a remote mute button and alert LED, and it will ship with just the standard dual suction cup mount and will not include the larger single suction cup mount. To the left you'll see everything it comes with.
Most people won't need those accessories and you'll be getting the same long range performance the R1 offers for $90 off the retail price. It retails for $279 normally and $189 for Cyber Monday.
This deal is live now and runs through 11/26.
Click here to buy the Uniden R1.
Uniden R3 Refurbished: $299 (25% off new)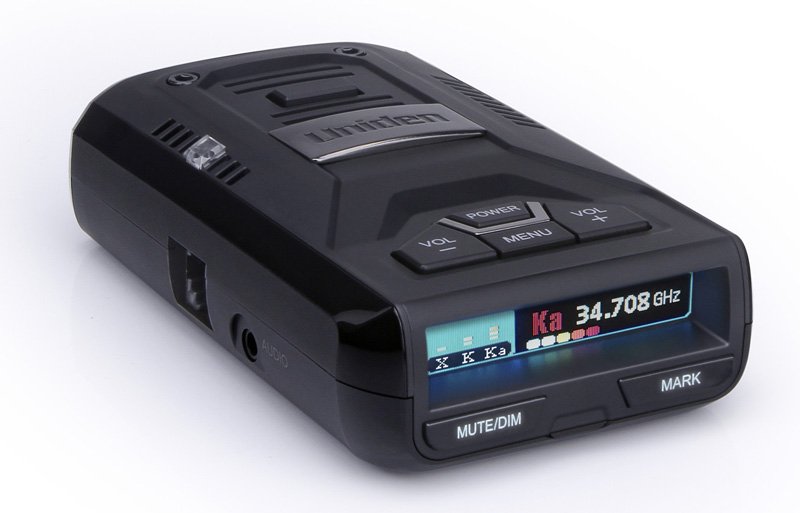 If you'd like the Uniden R3, Uniden is super strict about discounts on their detectors (which is why the R1 deal is "modified" to make it "different,") you can save $100 by going for a refurbished Uniden R3.
These are manufacturer refurbished and advertised in like new condition. Amazon's refurbished warranties are always at least 90 days minimum. Less than 1 year like new, but plenty to drive around and ensure everything is working properly.
If you'd like to save some money, this is a good way to go.
Purchase a refurbished Uniden R3 here.
Expired: Uniden R3: $339 (15% off)
I'm usually pretty hesitant to post new R3 discounts because of how strict Uniden is with sticking to MAP and if sellers sell it below $399, they'll lose the ability to sell Uniden detectors in the future. That said, Rakuten has the silver R3 for $60 off if you use the coupon code CYBER20.
Update: This deal has now expired.
Purchase a new silver Uniden R3 here.
Expired: Uniden DFR7: $129.99 ($70 off)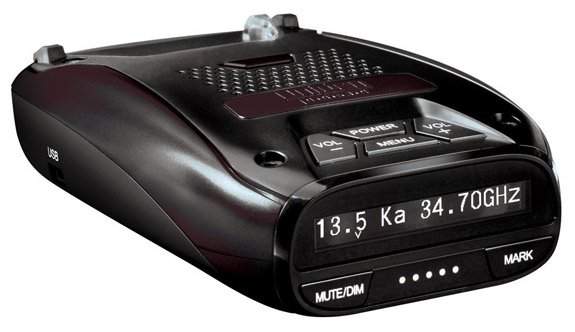 The Uniden DFR7 has long been my top pick for an affordable city / highway detector. It used to retail for $299 then $249. Now it's $199 on Amazon. However, for Cyber Monday, you can get it for $129 at Rakuten with the 20% off coupon code CYBER20.
This detector offers good performance and filtering, redlight camera / speed camera alerts, low speed muting, and GPS lockouts. This is the most affordable way to get GPS lockouts, a feature that I consider to be a must for anyone driving around town. (It's the best way to filter out speed signs and automatic door openers from shopping centers and drugstores.)
Update: This deal has now expired.
Purchase the Uniden DFR7. Use the coupon code CYBER20.
Escort iX: $299 ($100 off)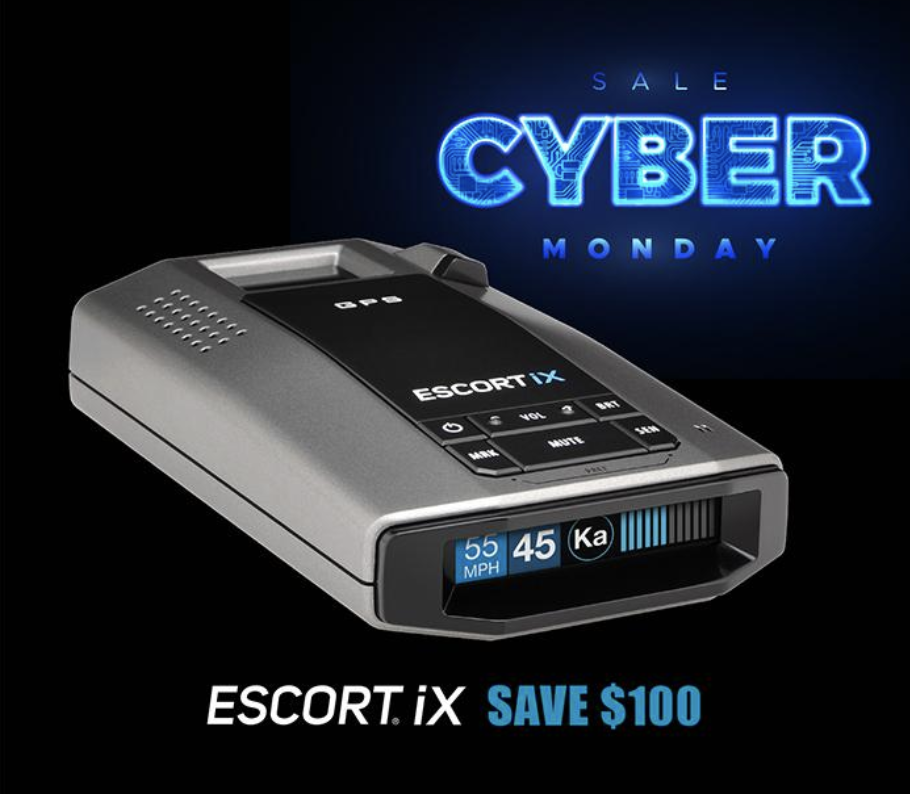 If you'd like automatic GPS lockouts instead of manual so the detector can learn those stationary false alerts for you, you can get the Escort iX for Cyber Monday.
The iX is an updated version of the 9500ix, Escort's best selling detector ever. Performance has been improved, filtering is improved, the design is improved, Bluetooth has been added, etc. It's been updated in almost every area. Here's my complete Escort iX review if you'd like to learn more.
For Cyber Monday, the iX is on sale for $100 off.
Update: This deal has expired, but Escort is still selling it for $50 off.
Expired: Redline EX: $499 ($100 off)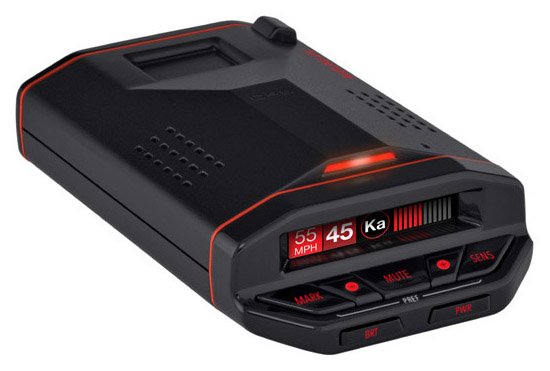 If you like the idea of the iX, but you want better performance and/or a stealth detector that's undetectable by radar detector detectors, the Redline EX is on sale for $100 off as well.
It's normally $599 and now it's $499.
Update: This deal has now expired.
Blendmount: 15% off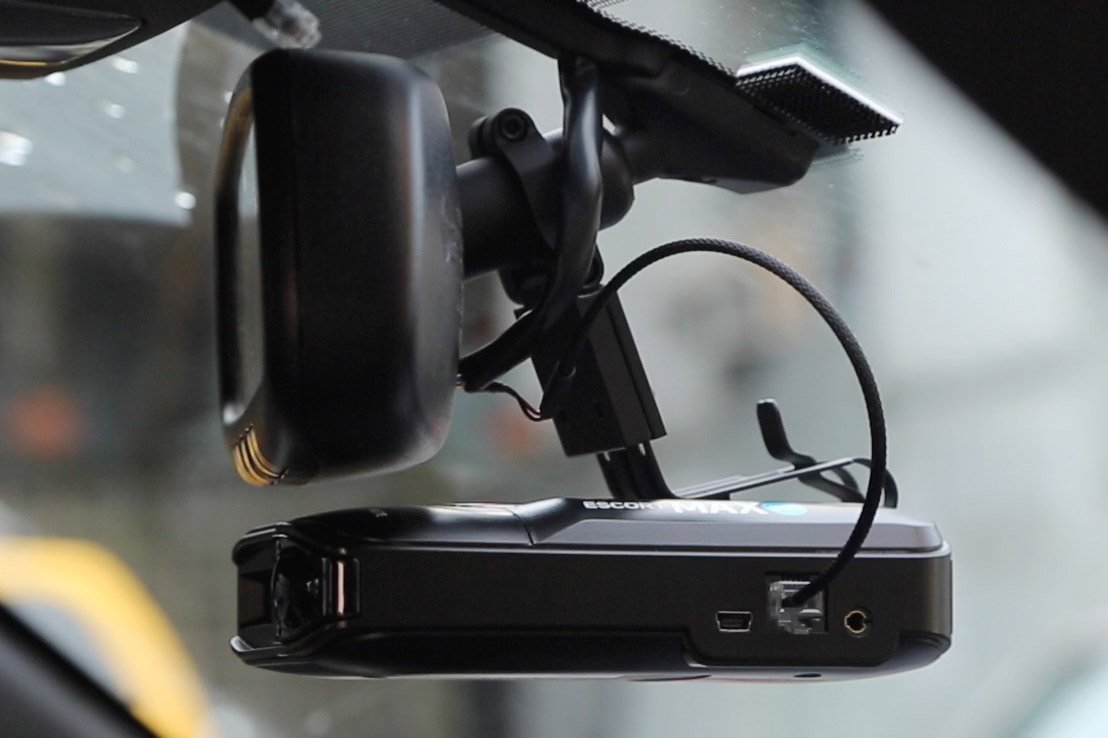 Blendmount makes an awesome third party mount that lets you hang your radar detector or dashcam under your rear view mirror. This way you don't have to worry about anything falling off your windshield when the suction cups fail, it looks cleaner, and in many states it's illegal to have something on your windshield in the first place, so this is a great solution.
Blendmounts are will built and they're priced accordingly. For Black Friday and Cyber Monday, you can use the coupon code "CB15" to save 15% off the Blendmount.
This deal has been extended and is available through Dec 2nd.
Laser Jammers for Black Friday & Cyber Monday
Expired: TMG Duals: $579 ($50 off)
Expired: TMG Quads: $829 ($70 off)

TMG's Black Friday sale knocks a nice chunk of cash off the price of a set of duals, quads, and single heads.
Duals drop from $629 to $579 ($50 off). Use the coupon code BLACKFRIDAY50.
Quads drop from $899 to $829 ($70 off). Use the coupon code BLACKFRIDAY70.
Individual heads also drop from $169 to $119 each ($50 off) when you use those coupon codes.
Update: This deal has expired.
Click here to buy your TMG Alpha-15's.
Dash Cameras for Black Friday & Cyber Monday
Blackvue DR900S-2CH: $363.99 (24% off)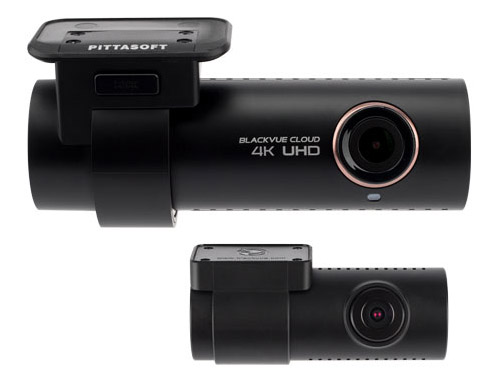 The Blackvue DR900S-2CH is the best dashcam on the market, IMHO. It normally retails for $479 and now for Black Friday, you can get it for $363 on Amazon.
Plus you get a Power Magic Pro (normally ~$25) for free so you also get parked recording capabilities.
This is the dashcam that I personally run in my car and I love it. It shoots in 4K for the front camera for great detail and ability to capture license plates. The rear camera shoots at 1080p. It records both in driving mode and parking mode, has some of the best parked recording capabilities around, has GPS and WiFi, can connect to the cloud for remote notifications and automatic uploading of events while you're parked, it's well-designed, and can basically do it all.
If you're looking for the ultimate dashcam, this is way better than the retail price of a feature-packed and relatively expensive dashcam.
Click here to buy the Blackvue DR900S-2CH.
Recommended upgrades:
The included 16gb card is really small. I'd recommend this 128gb MicroSD card. It's inexpensive, plus it's a high endurance card designed specifically for continuous usage like you'll see in a dashcam.
The Blackvue B-124 dedicated battery pack is $50 off for Cyber Monday. I use this with my DR900S-2CH for longer record times and not putting the strain on my car battery. I never see them discounted so this is a nice deal.
Expired: Street Guardian SG9663DC Dual Channel $229 (23% off)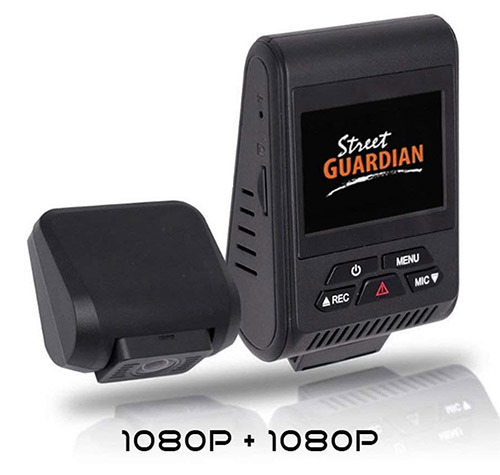 Street Guardian is known for making reliable dashcams with top notch customer service. The dual channel version of the SG9663DC has dropped from $299 to $229 for Black Friday and Cyber Monday.
It records at 1080p for both front and rear cameras, has GPS, plus it has some advanced features like selectable bitrates to balance video quality and file size.
It doesn't have a bunch of extra features like WiFi or Cloud support (which most people don't need), but if you want a trusty set-it-and-forget-it dashcam to record while you drive, this is a great option.
If you'd like parked mode recording too, pick it up with the Street Guardian parking hardwire cable (recommended).
Update: This deal has expired, but the normal price is still lower now than it used to be.
Purchase the SG9663DC Dual here.
Expired: BlackboxMyCar's Black Friday & Cyber Monday Sale
BlackboxMyCar is having a pretty awesome Black Friday / Cyber Monday sale as well.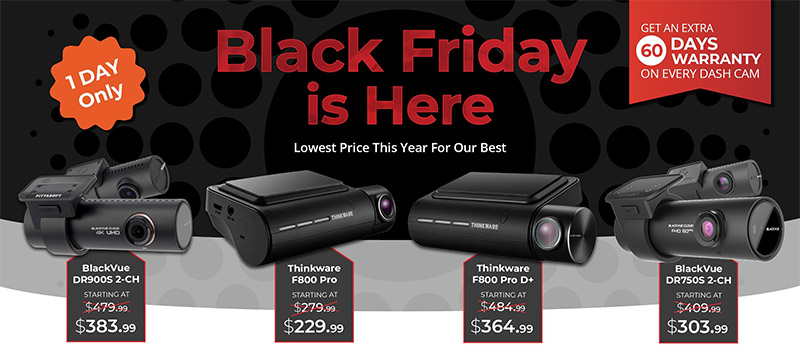 They've got really good deals on dashcams, plus an extra 60 days of warranty on each one.
Blackvue DR900S-2CH: $383.99 (Save $156)
Blackvue DR750S-2CH: $303.99 (Save $106)
Thinkware F800 Pro Single Channel: $229.99 (Save $130)
Thinkware F800 Pro Dual Channel: $329.99 (Save $130)
Thinkware F800 Pro D+: $364.99 (Save $120)
Use the coupon code "VORTEX20" to save an additional $20 off any purchase as well. 😉
See all of BlackboxMyCar's Dashcam Deals
Assorted Cheap Dashcams on Amazon
Every hour or two, Amazon lists some new dashcams online for their Black Friday sale. Most of them are cheapy no-name cameras, but every now and then you'll see something good pop up so it's worth a look.
See all the Black Friday dashcam deals on Amazon.
This website contains affiliate links.

Click here to read my affiliate disclosure.