The new 4K Blackvue DR900S dashcam is now available for pre-order. I've been fortunate enough to get a unit in for testing and review and I must say, I think I've got a new favorite dashcam! This thing is seriously impressive. Here is an overview of the DR900S and my initial impressions.
DR900S Resolution and Detail
The DR900S is essentially a 4K version of Blackvue's previous top-of-the-line DR750S (which records at 1080p). With 4 times the resolution, it does a much better job of capturing important details such as license plates.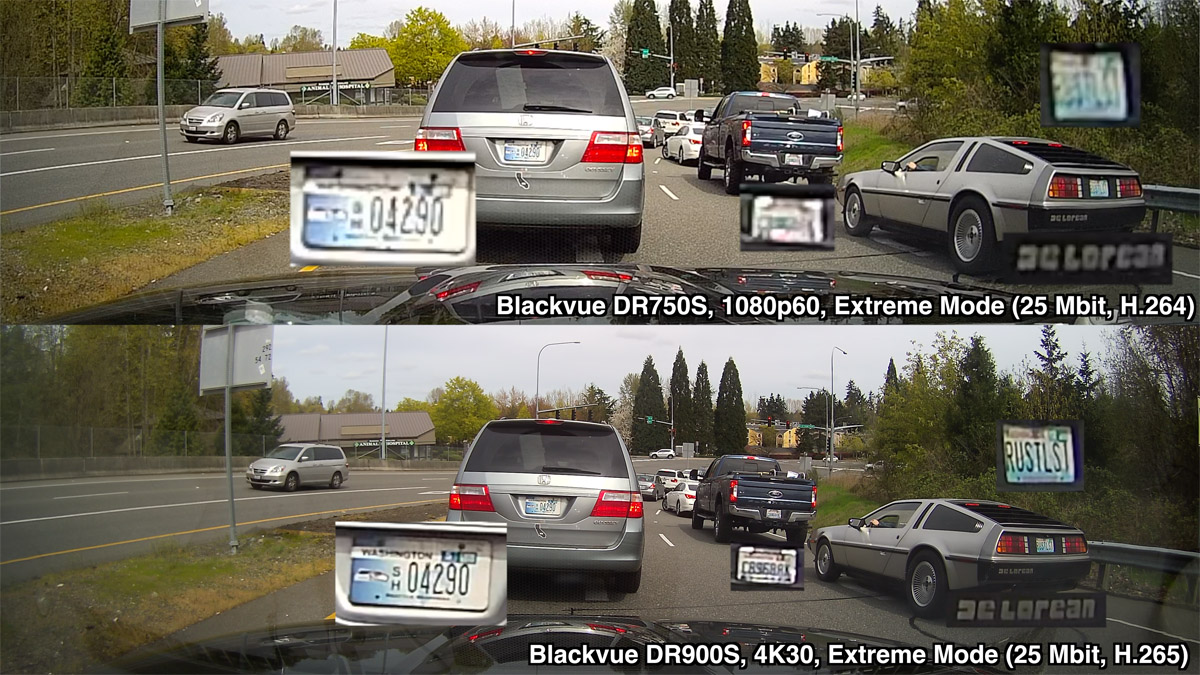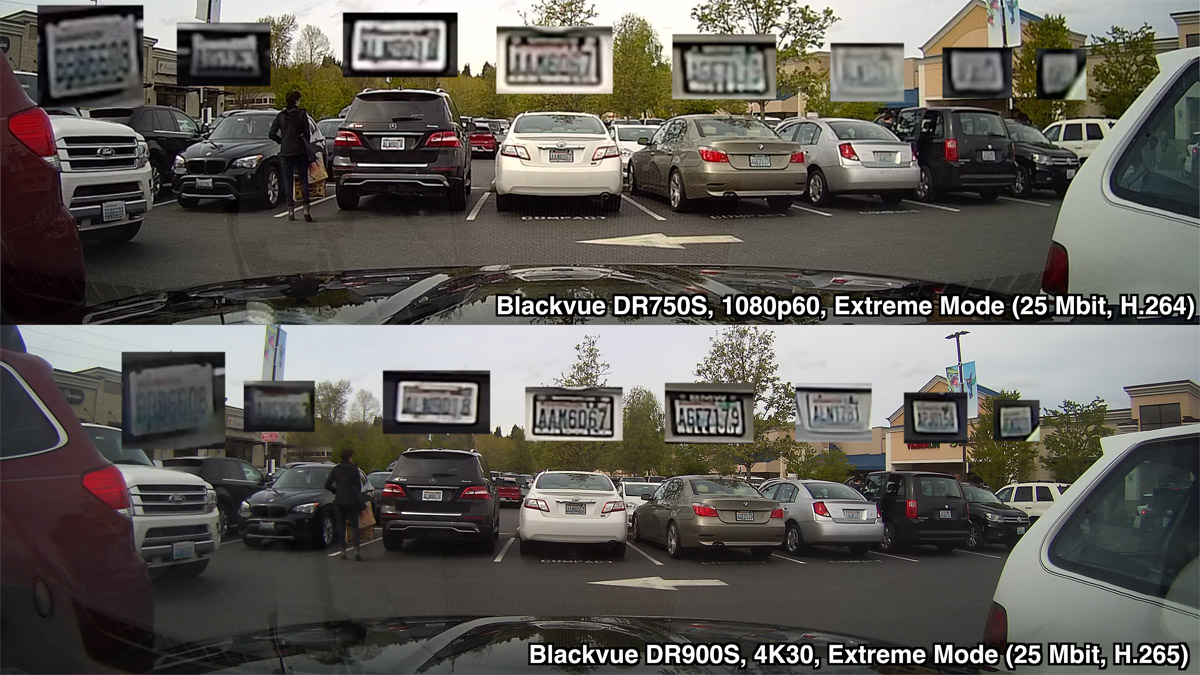 Note: The front camera records at 4K, but the rear camera records at 1080p. In fact it's the exact same rear camera as the DR750S. For those of you upgrading to the DR900S from a previous Blackvue dashcam, see here for more information about compatibility with previous gen Blackvue mounts and cables.
File Sizes
To help keep file sizes down, Blackvue has also added a new compression algorithm known as H.265. It's more efficient at compressing video and it means that file sizes with the 4K DR900S are actually the same as the 1080p DR750S! Very impressive!
(With both dashcams set to the highest video quality level and a 25 Mbps bitrate, videos are ~190 MB/min.)
This means that you don't have to worry about blowing through your memory card space, just because you've upgraded from 1080p to 4K.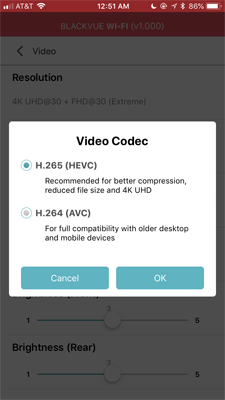 Improved WiFi
The DR750S supported WiFi with 802.11n at 2.4 GHz for streaming video from your dashcam to your phone.
The DR900S adds 802.11ac at 5 GHz for even faster WiFi streaming and file downloads.
Additionally, there's now a new option available to reduce the video streaming / playback quality for faster playback as well.
Overall Impressions
The DR900S looks like it's set to be the best dashcam on the market.
I've previously done a detailed comparison with the best high end dashcams including the Blackvue DR750S, Thinkware F800 Pro, and DOD RC500S. The DR750S was my top pick.
With the updates that the DR900S brings including 4K and improved video compression, the DR900S is a very nice step up in performance over what was previously my top dashcam pick. In fact it looks like it is quite likely the best dashcam on the market.
Pre-order the Blackvue DR900S-2CH here (USA)
Pre-order the Blackvue DR900S-1CH here (USA)
Pre-order the Blackvue DR900S-2CH here (Canada)
Pre-order the Blackvue DR900S-1CH here (Canada)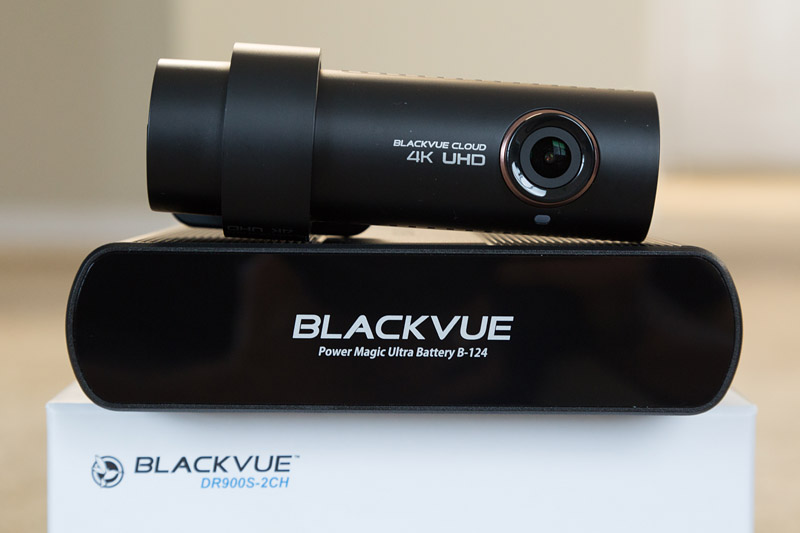 This website contains affiliate links.

Click here to read my affiliate disclosure.
Summary
Reviewer
Review Date
Reviewed Item
Author Rating





Product Name
Price
Product Availability