The Escort Max Ci and Max Ci 360 are very capable radar detectors. (You can see my recent test results here.) They're actually among my favorite custom installed, remote mount radar detectors. Unfortunately, Escort only sold them paired with their own laser jammers which are good, but not on the same level as the AntiLaser Priority. However, this is now changing.
Escort announced today that they are now selling the Max Ci and Max Ci 360 radar detectors as standalone radar-only packages so that we now have the ability to pair their radar detector with any laser jammer we so desire.
New Max Ci Configuration
The Max Ci will now be sold as a front radar detector only (like the STi-R Plus), with the option to add on a rear radar antenna for arrows as well as front or rear laser protection as well.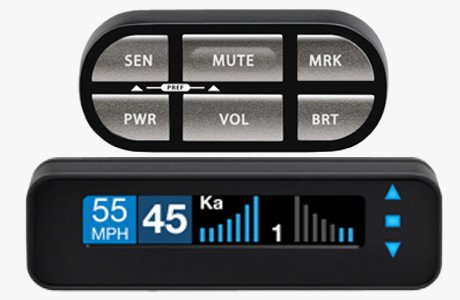 Max Ci Pricing
Here's how the price breaks down for the Max Ci and the different add-ons:
Max Ci (front radar only): $1,999
Rear radar antenna: $400
Front laser jammers: $800
Rear laser jammers: $600
Max Ci, front radar & laser price change
What's interesting is what Escort has been selling as the Max Ci up to this point (front radar and laser) costs $3,000.
With the new pricing structure, you can buy the Max Ci and add the front laser jammers and it'll cost you $2,800, so the price of the front radar/laser option goes down by $200.
Max Ci 360, price change
If you want the complete package with the Max Ci 360, so front and rear radar, front and rear laser, up to this point Escort has been charging $3,500. This package will now be available for $3,600, so it's going up by $100 compared to what it used to be.
(If you take a Max Ci at $2,000 and add all the different add-ons listed above to build a Max Ci 360, that'll put you at $3,800 so this new package at $3,600 will be $200 cheaper than adding all the different options.)
Availability
The current Max Ci and Max Ci 360 packaged with the ShifterMax laser jammers are still available.
The "new" Max Ci, the add-ons, and the "new" Max Ci 360 will be available at the beginning of April.
You can't purchase any of these systems online. You can only purchase them from a local dealer. Escort recommends that you have them professionally install it as well and they will bump the warranty from 1 year to 3 years if they do the install. You can buy it from them and do the install yourself, but they may not want to sell it to you since they would prefer doing the install and charging you for the labor too. There's no requirement that you have them install it, but many people would like to have them do that anyway. If you would rather install yourself, that is an available option too.
Either way, thank you Escort for listening to your customers and making the Max Ci and Max Ci 360 available as a standalone radar detector!
This website contains affiliate links.

Click here to read my affiliate disclosure.