The Beltronics Magnum offers a number of different settings and options that help you customize the detector to maximize your performance and minimize your false alerts. This video will walk you through the different menu options and explain what the different settings mean.
Beltronics Magnum Recommended Settings:
Here are the general recommended programming settings for the Beltronics Magnum. You may want to customize this further depending on your personal needs and where you drive, but it's a good starting point.
Highway Mode
X Off
K On
KaSW Off
Ka 2,5,8 On
RDR Off
TSR On
SWS Off
POP Off
Laser On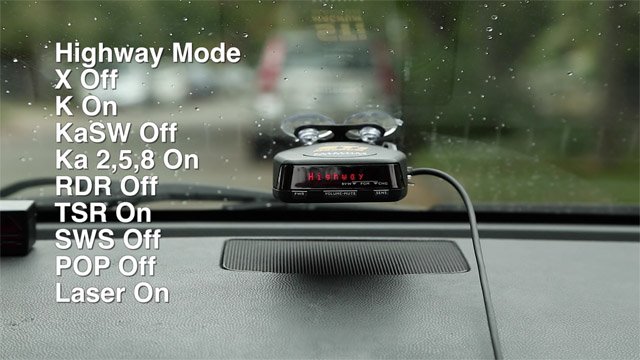 This website contains affiliate links.

Click here to read my affiliate disclosure.