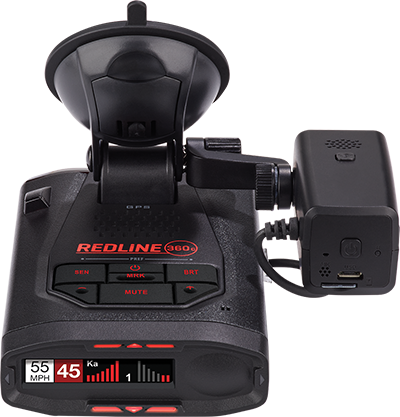 The Escort M1 dashcam is a 1080p dashcam designed to add on to your windshield mount Escort radar detector, letting you record everything ahead of you while you drive.
Attach it to the side of your radar detector and now you have an integrated radar detector / dash camera combo that is easy to install, sharing the same power cable and mount.
It makes for a convenient all-in-one solution for your main vehicle or to bring with you in a rental car while traveling, though its video quality and features are otherwise subpar.
The M1 is a relatively basic dashcam whose design offers some notable advantages and disadvantages over a traditional dashcam. Let's take a closer look at the Escort M1.
Escort M1 Overview
Escort makes lots of different radar detectors. Often times people want to add a dashcam too because they're incredibly useful and so Escort has started offering the M1 to add on to your existing detector.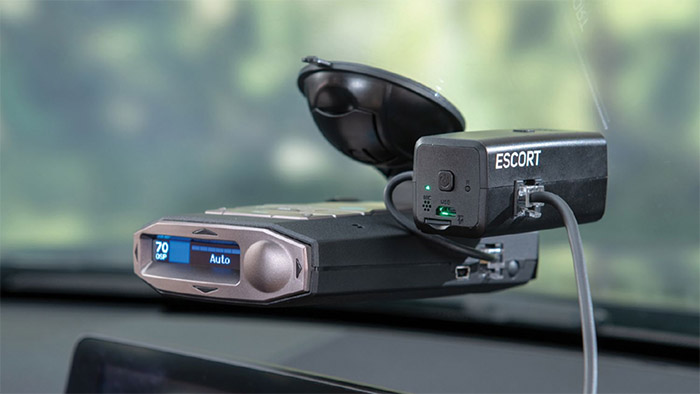 The idea is if you already have a compatible Escort detector (more on this in a moment), you can screw the dashcam onto your existing suction cup mount. The dashcam uses what's normally the radar detector's power cable and then has its own short pass-through power cable that plugs into the detector so it still gets power.
This way you can reuse your existing mount and power cable and not have to run additional power cables and stick a second device to your windshield. Nice.
On top of the dashcam you've got a button to turn on WiFi. On the rear you've got a button to trigger emergency recording, the microphone, status LED, MiniUSB port to plug the dashcam into your computer and access the video, as well as a removable MicroSD card slot where you store all of your dashcam's footage.
Escort M1 Features
Pros
1080p recording
Integrates w/ radar detectors
Convenient package & installation
WiFi with phone app
Compatible with Blendmount
Cons
No parking recording
Average video quality at best
Mount introduces vibrations
Only supports 32gb cards max
Annoying manual record beeps
No GPS
No LCD
Breaks ZR5/ZW5 integration
Poor value for the money
Radar Detector Compatibility
The Escort M1 is compatible with Escort radar detectors that use a sticky cup and have the power cable on the right side (passenger side) of the radar detector.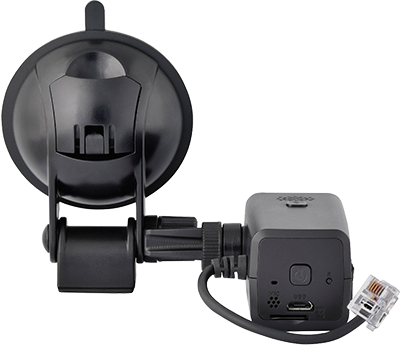 Escort Radar Detectors Compatible with the M1:
The M1 is also compatible with Beltronics and Cobra versions of Escort detectors such as the Beltronics GT-360 and the Cobra DualPro 360.
Older detectors with the double suction cup mount are not compatible unless you upgrade those to the sticky cup. If the detector's power cable port is on the left side of the detector (like the 9500ix or S75G), technically you can still mount the M1, but you'll have to mount it on the left side and run it upside down. So it's really best suited to detectors with a sticky cup whose power cable is on the right side of the detector.
M1 Installation
Escort has a handy video showing you how to install the M1 onto your existing suction cup mount. It does a good job of helping you understand how the M1 connects.
Video Quality
Once installed, the M1 records at 1080 and 30fps. Video quality is average at best. You can find dashcams at half the price with better video quality (and more features too), but the M1's quality is still sufficient for many typical uses cases.
Now the first M1 I tested, I took it on a road trip between the Grand Canyon and Las Vegas. The video footage looked mushy and soft to the point where I was wondering if my dashcam was broken. So before doing this review, I bought a second M1 just to double-check and sure enough, I noticed a big difference…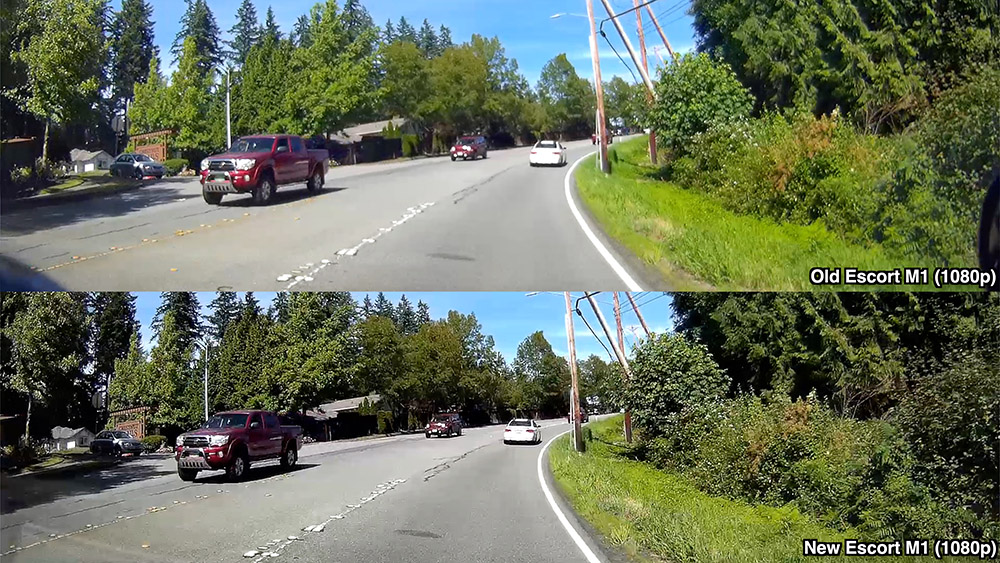 With the new dashcam, the video quality was way better. The old one was kind of mushy and soft while the details on the second one were crispier and way better. I'm not sure what is going on with my first one, but there's definitely a difference between the two.
Here's a quick compilation of clips from the new M1. (Note: The video clips look a bit better straight out of the camera, before YouTube's additional compression.)
I'd say the video quality is, mmm, okay. It's sufficient for capturing what's going on around you, but video quality isn't amazing, plus the dashcam's mount design sticking off the side of the radar detector introduces some unwanted vibrations in the video.
Overall though, I'd rate the M1's video quality as average or slightly below average when compared to other 1080p dashcams on the market. For example, here's a quick comparison with the Viofo A129 which also records at 1080p.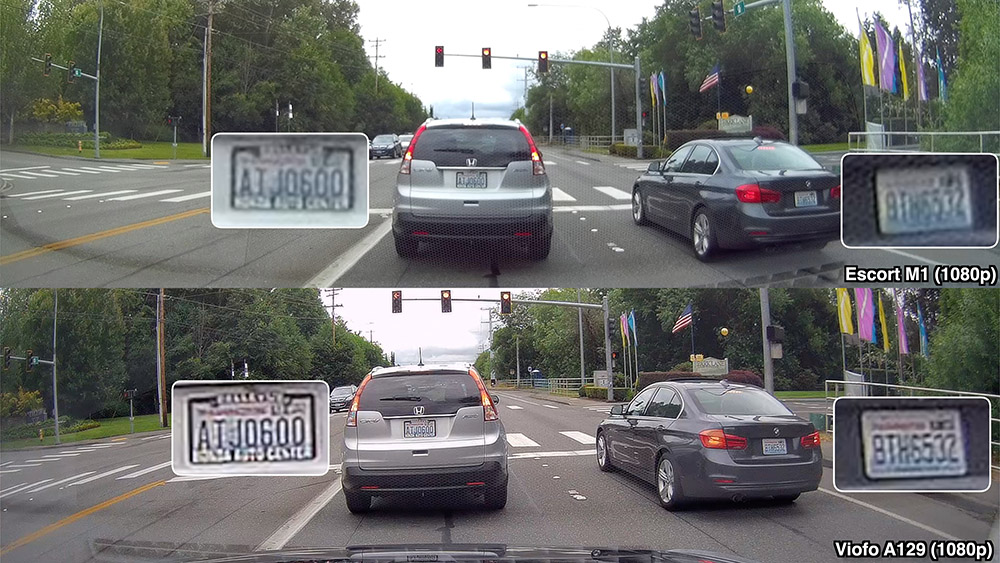 As you can see, the A129 does a better job of resolving important details like license plates, not to mention it has more features and costs less money… Let's talk about that.
Compared to a Traditional Dashcam
The big appeal of the M1 is that you're getting a dashcam that nicely integrates with your radar detector. One mount. One power cable. Both radar and dashcam protection. Cool. However, you are giving up a number of things to do that.
I'm a big fan of the Viofo A129-series dashcams. They offer great video quality and their feature-set for the money is unbeatable. How does a traditional dashcam compare to something like the M1?
Let's do a quick comparison of their entry level $129 Viofo A129 vs. the $199 Escort M1.
Viofo A129 Advantages
Better video quality
GPS
Faster file transfers over WiFi
LCD on rear
More solid mount
Quick release mount
Better low light sensitivity
Parking mode recording, not just driving recording
Supports up to 256gb MicroSD, not 32gb
Optional rear camera available
$70 cheaper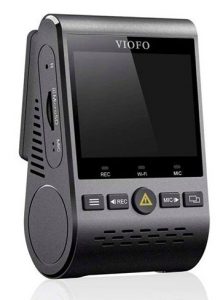 For me, the improved video quality and buffered parking recording are the two biggest day-to-day benefits, on top of being cheaper to buy.
Heck, if you're in the market for a $200 dashcam like the M1, for the extra $70 you can also step up to the Viofo A129 Pro ($199) which has all the same benefits as the A129, except now the dashcam records in 4K. The difference here is crazy…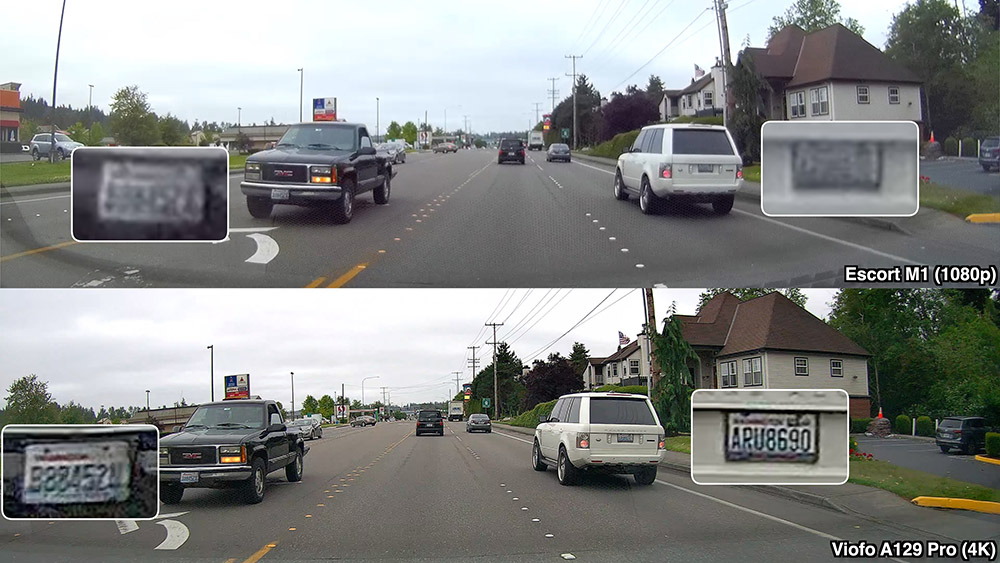 Escort M1 Advantages
Shares the same mount and power cable as your radar detector
Easier to install
Easier to take between rental cars, good travel package
That's really about it. The focus here is letting you add a dashcam onto your existing radar detector while also simplifying the wiring since you can reuse your existing power cable.
The main time I use it is when hopping into a rental car. I can grab an Escort detector with an M1 on the mount and go. Plus Escort's power cable has a USB port so I can charge my phone which is great. Super quick and easy.
It may not have a bunch of bells and whistles or the best video quality ever, but instead it offers portability and convenience.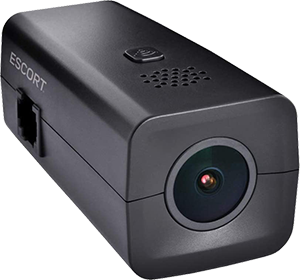 Laser Jammer Compatibility
One thing I was really surprised about is that the M1 is not compatible with Escort's laser jammers like the ZR5 and ZW5. Those laser jammers also plug into the radar detector's power cable port to communicate with the detector.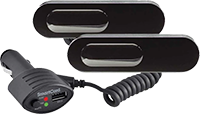 Unfortunately if you put the M1 between the radar detector and the laser jammer, it blocks any communication between the radar detector and the laser jammer. Why Escort didn't add this functionality in is beyond me. The M1 allows power to pass through, but not data.
Speaking of which, I really wish Escort had added some unique functionality with having radar information be overlaid onto the dashcam footage… things like showing the signal strength, frequency, direction, etc. I'd love to see better integration between the radar detector and dashcam too, but really it's just that they share the same mount and power cable.
WiFi App
The M1 has WiFi built in so you can connect with your phone. Once you launch the M1 app, available for Android or iOS, you can livestream the dashcam to your phone to help aim the dashcam (not livestream to the internet), to change settings, or to view and download any previously captured footage.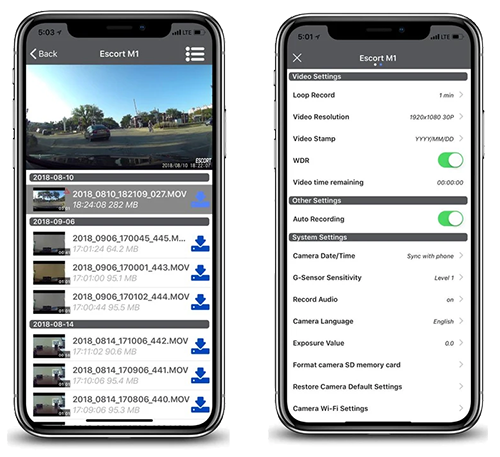 Overall the app is alright, offering the core functionality that you need to configure your dashcam and download video clips to your phone without having to pop the memory card into your computer.
File transfers over WiFi aren't as fast as some other dashcams that offer 5 GHz WiFi too, not just 2.4 GHz, but it's a nice option to easily get video clips right to your phone to save and share with others.
There are some quirks with the M1 app like how you have to stop recording before you can change any settings. It also doesn't automatically resume recording once you exit the app so it's possible to go for a drive after adjusting your dashcam and have it not record anything at all. Ask me how I know… 🙂 Luckily even if you forget to manually restart recording after adjusting settings, next time you turn the car (and dashcam) off then back on, the dashcam will resume recording normally. So just a little quirk to be aware of when using the app.
Blendmount
One thing that I like about the Escort M1 is that it's compatible with the Blendmount. You'll just need to pick up the Blendmount M1 kit. This is great for two reasons:
First, if you don't want anything attached to your windshield whatsoever (due to aesthetic reasons or because it's prohibited anything to your windshield in your area), the Blendmount lets you hang your RD and dashcam under your rear view mirror.
Second, if you'd like to use the M1 with certain non-Escort radar detectors like the Uniden R7, you can pair them all together on the Blendmount. You'll need to use the Escort BMG clip designed for the Escort sticky cup (not the Uniden-specific Blendmount clip) and then use Uniden's included sticky cup-like single suction cup mount to hook the R7 up to the Blendmount.
Is The M1 Worth it?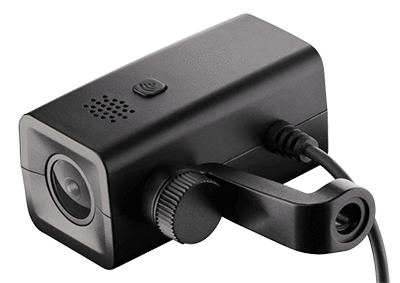 If you're looking for a simple dashcam to record the road ahead while you drive, plus you're already using an Escort radar detector, it's certainly convenient to add the M1 onto your radar detector and gain the extra functionality.
If you'd like a more advanced dashcam with features like front and rear recording and parking recording, or if you're looking for top notch video quality or the best bang for your buck, I'd say maybe consider a different dashcam.
The M1 is different than your traditional dashcam and while it may not have all the features of other dashcams, it does offer something unique for Escort radar detector owners and it makes for a convenient integrated package you can toss on your windshield and just go.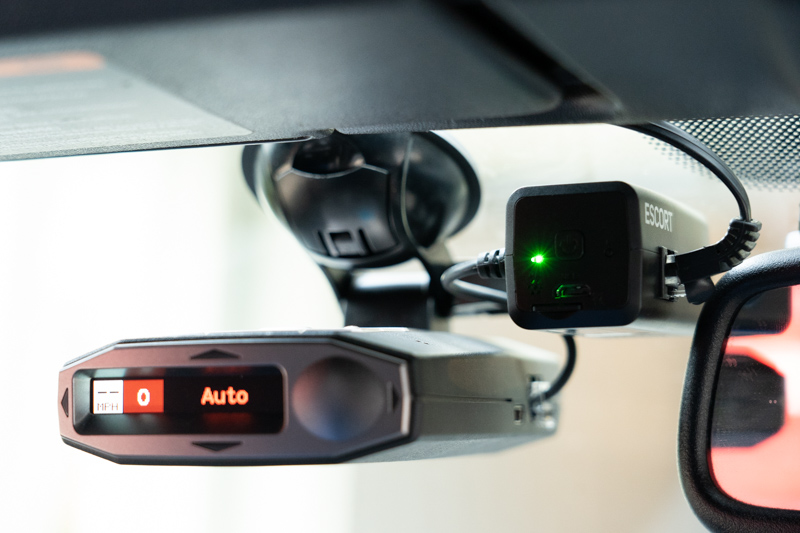 This website contains affiliate links.

Click here to read my affiliate disclosure.
Summary
Reviewer
Review Date
Reviewed Item
Author Rating





Product Name
Price
Product Availability