This morning Escort released the new Redline 360c. It is an extremely impressive looking radar detector, and it retails for $749. Here are some of the key features and things to know about Escort's new top-of-the-line radar detector.
Update: You can now read my Redline 360c review.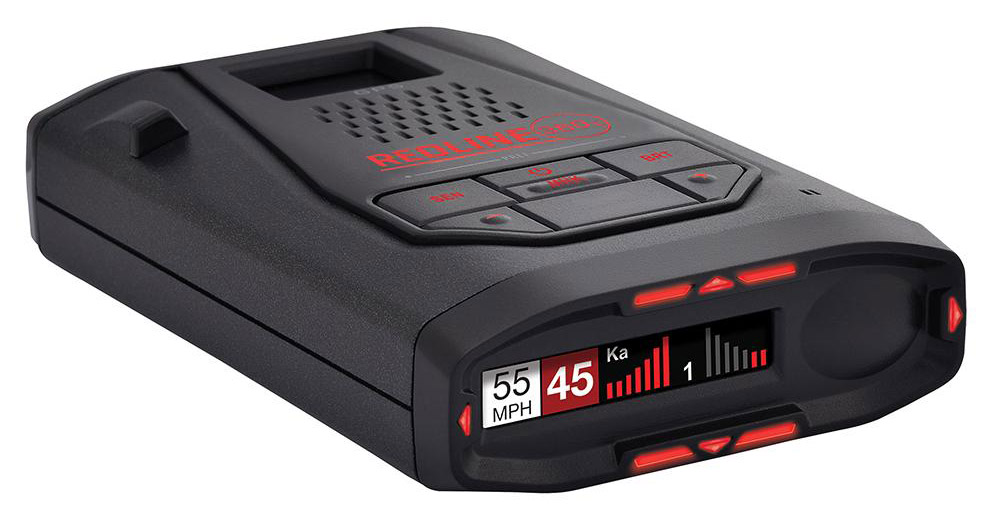 I've got my Redline 360c on order and it will be arriving tomorrow morning. As soon as it arrives I'll be doing an unboxing livestream on YouTube. Plus this weekend I'll be out testing the new Redline 360c against all the top options.
Until then, let's take a look at some of the highlights from today's official launch event. I will be testing and verifying all these claims, of course, but here's what Escort told us about the new Redline 360c: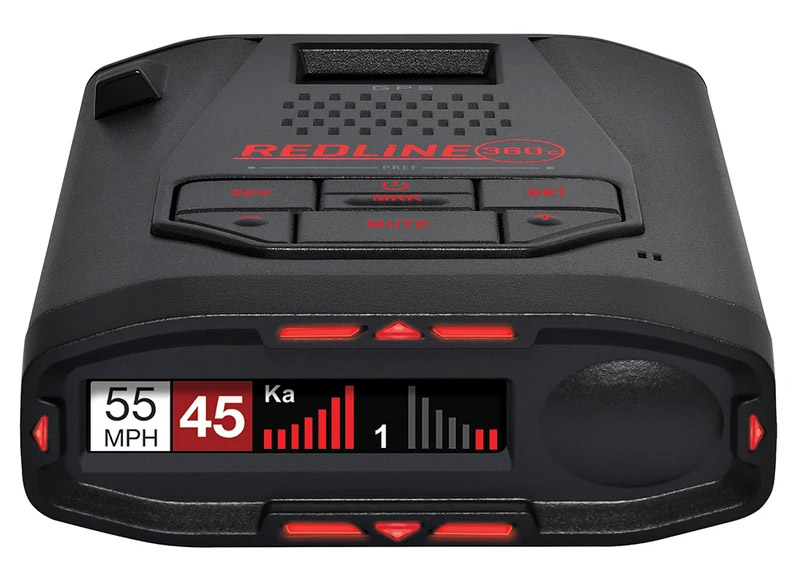 Redline 360c Features & Highlights
Redline with Arrows
Stealth, RDD immune
New M12 platform

Features 2 front antennas & 1 rear antenna, all with LNA's
M12 is like the M7 in Max Ci with some LNA changes
Front antenna detects X/K/Ka, rear antenna only detects K/Ka

6 dB better sensitivity or 2x the range than the Redline EX
Meets or exceeds the performance of remotes like Max Ci 360
Longer range than the Uniden R7
Better BSM filtering than Max 360c, but still has some BSM falses
Low speed muting and automatic GPS lockouts
Improved MRCD/CT detection, longer range, and fewer false alerts
Bluetooth, but no open API like the Valentine 1
WiFi for cloud integration and automatic updates, 2.4 GHz only
New SDR architecture, detector is reconfigurable in software (I don't think this is the same as what Radenso is doing)
Escort is heavily advertising Artificial Intelligence for false alert filtering (using automatic GPS lockouts, updatable BSM filtering, and cloud support… again very different from Radenso who's using neural networks and inferencing)
In short, Escort is claiming this detector will be able to do it all.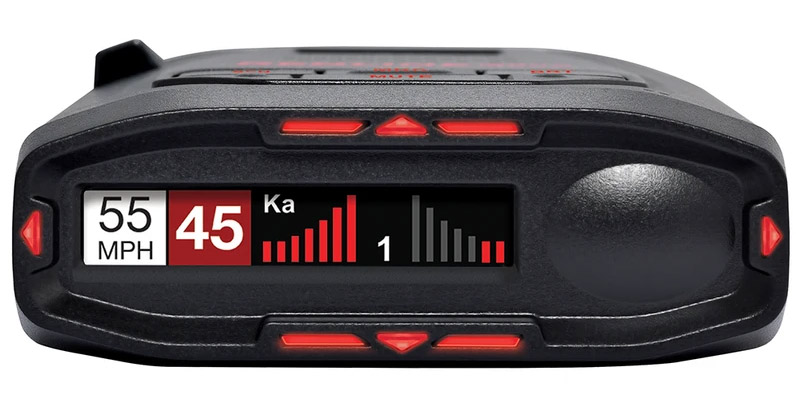 The Redline 360c should have extremely long range, excellent false alert filtering, automatic GPS lockouts, cloud integration over BT and WiFi, automatic updates, MultaRadar detection, RDD immunity, arrows, the works…

How good is it in practice, really? Read my Redline 360c review to find out. 🙂
This website contains affiliate links.

Click here to read my affiliate disclosure.