Firmware 1.50 was just released for the Uniden R1 and Uniden R3. This brings a few small, but helpful changes.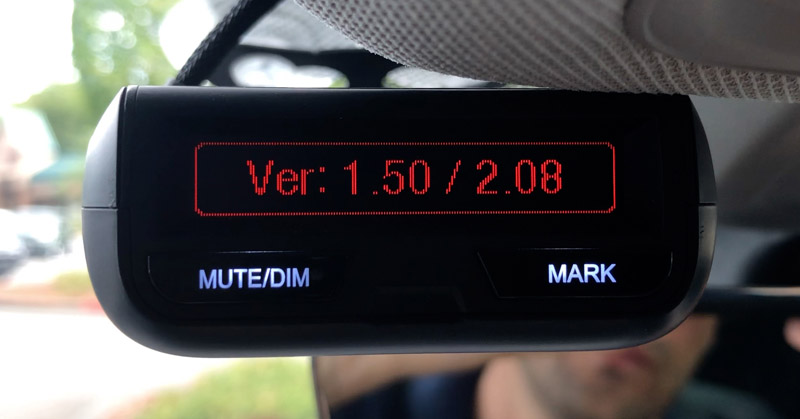 K Block (R1 and R3)
The biggest change is the addition of the K Block feature to help filter out Honda and Acura BSM's. When activated, this feature filters out all radar K band signals between 24.194 – 24.204 GHz, including those from Hondas and Acuras.
This feature first came out for the Uniden R7 and is now available for the R1 and the R3 as well.
RLC / Speed Camera Alert Improvements (R3 only)
When a redlight camera or speed camera and a radar signal are being detected at the same time, the radar alert is now displayed after the RLC / speedcam alert.
This is a bug fix for the R3. It used to skip the radar alert when detecting a RLC or speedcam and radar alert simultaneously. Now it will alert you to the radar signal after the RLC / speedcam alert.
The R3's RLC / speedcam database has also been updated to version 19/04/02.
Firmware 1.50 Update Info
You can download firmware 1.50 from Uniden's website.
Here's a video walkthrough showing you how to do it.
If you need help with the update, you can get support at the Uniden section of RDF.
If you still need to purchase either detector, you can click here to purchase the Uniden R1 or click here to purchase the Uniden R3.
This website contains affiliate links.

Click here to read my affiliate disclosure.