Last night I grabbed my new Escort M1 dashcam (SEMA announcement info here) and mounted it onto a Max360c and took it for a spin. Here are my initial impressions of the new dashcam. You can read my full Escort M1 review here.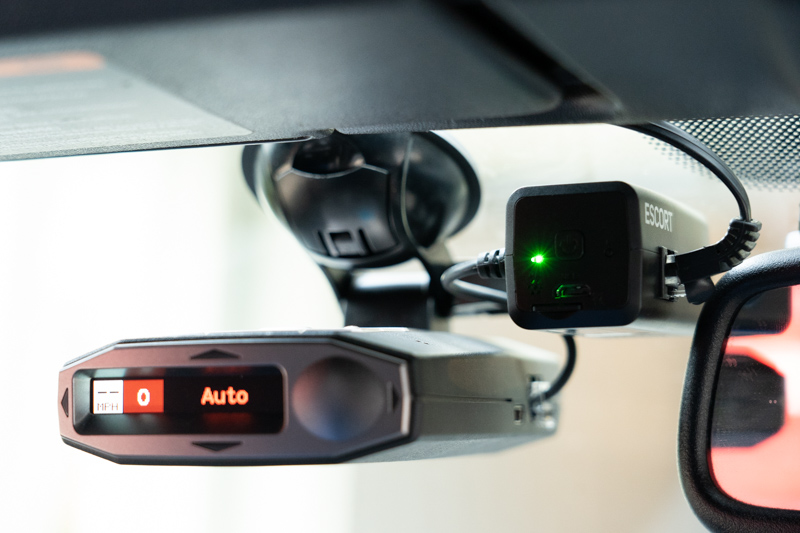 Video Quality
Starting off with video quality, overall it looks below average. In the daytime, things look kind of muddled overall. You can see what's going on around you, but the detail isn't that great.
Capturing details like license plates is possible up close, but it doesn't seem as capable as other dashcams I've tested. Something to note is that the camera looks like it locked focus on my dash. I'll try tilting the camera up a little to see if that helps.
Night time quality isn't anything particularly impressive either. I also notice any vibrations in the dashcam more at night, presumably because of the longer shutter speeds needed.
M1 Sticky Cup Mount
Speaking of vibrations, let's look at the mount. The mount makes it pretty easy to attach the camera. The M1 connects directly to your RD's sticky cup and the included instructions do a good job of explaining how to do it. There's a pair of screws you can use to adjust the placement and angle of the dashcam, as well as to tighten it down once you have it where you want it.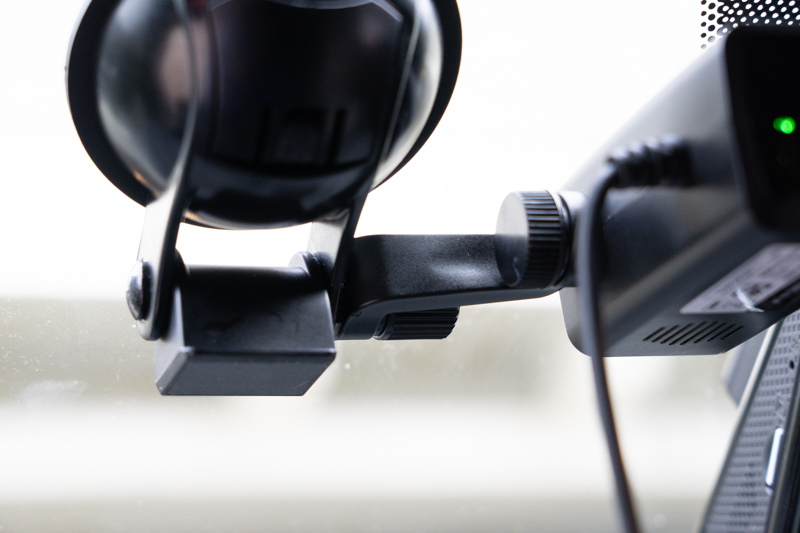 I do notice more vibrations than usual in the video footage, presumably because of the way the dashcam sits on the mount so I'll compare it with one of the A119 series dashcams on my windshield for the full review.
Driving with the Dashcam
Something I like about the dashcam is that all the main features you'll need are easily accessible on the rear of the dashcam. The power button doubles as the manual record button which you tap to save a clip as needed. Annoyingly though, the dashcam beeps when it starts and stops the manual record feature. It also does the same thing when you turn your car on and off, so it's fairly vocal. There's currently no way to disable any of the high pitched beeps.
The back of the dashcam also has a USB port for easy updates, the MicroSD card slot to make it easy to pull footage as needed, and a status LED to let you know the dashcam is on and recording.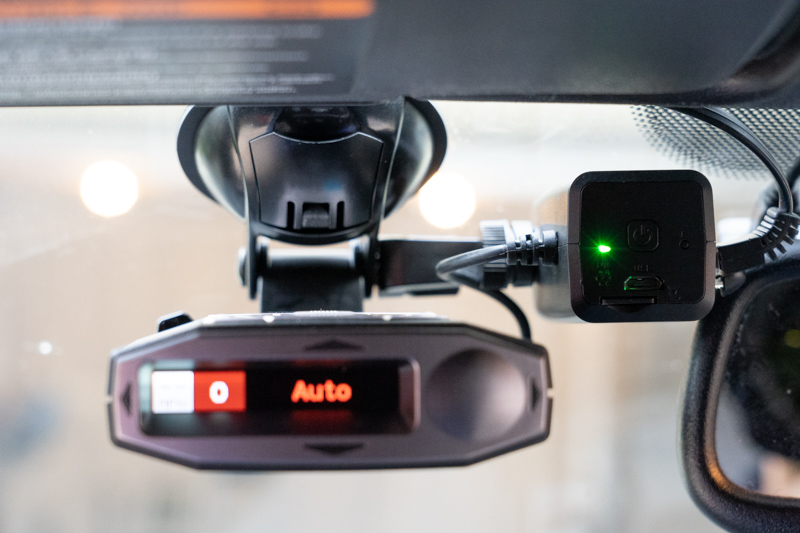 The green status LED is annoying at first, especially at night. Eventually you do get used to it and tune it out, especially in the daytime, but at night it gets your attention and if you're stopped at a red light, it keeps grabbing my attention in my peripheral vision and making me think the light turned green, heh.
Due to the dashcam's placement, it's not really feasible to tuck it behind my RVM and out of sight the way I can with other dashcams. Additionally, it also pushes my radar detector over to the left more and into my field of view, so it winds up blocking more of my vision than if I wasn't running the dashcam and could push the RD closer to my RVM.
WiFi
The built-in WiFi works well. It looks like they used the same people DOD used because their app looks similar and it shares the same quirk where you need to manually stop recording before you can change any of the settings. Otherwise you can adjust the main settings like resolution, G-sensor sensitivity, format your memory card, etc.
Another nice thing to note is that even when you're connected to the dashcam via WiFi, your phone's data connection still works fine which means you can run Escort Live for your radar detector without issue.
Initial Impression Overall
So overall, so far I'm a little underwhelmed by the camera. The mount is nice and it makes for a convenient install and setup, but the video quality is notably subpar. I'm going to try tightening the mounts down even further (I already did pretty hard) to see if I can cut back on vibrations some more, but even if it was rock solid, the video quality is nothing to write home about.
It's easy to find examples of dashcams with more features and better video quality for less money, but is designed to be a fairly simple dashcam for people who want an easier install and/or an integrated package. This is a pretty okay first dashcam for Escort and it is nice to see something new like this for those who like its benefits over a standalone dashcam. I only expect things to get better over time for Escort's line of dashcams.
 You can purchase the Escort M1 dashcam here. 
This website contains affiliate links.

Click here to read my affiliate disclosure.