Escort has released firmware 1.6 for the Redline 360c (purchase here). This update brings a number of fixes, including some changes to address certain weaknesses that could have led to you getting a ticket.
Here's the changelog from Escort:
Improved radar detection response time. Response time improvements may vary on geographical and environmental conditions.
Improved accuracy and sensitivity for MRCD and MRCT.
Fixed an issue with missing text in Spanish Language, where preferences could hang up when using the K-Notch programming option.
Improved meter ramp-up linearity.
Improved arrow performance.
Improved strong signal handling capability.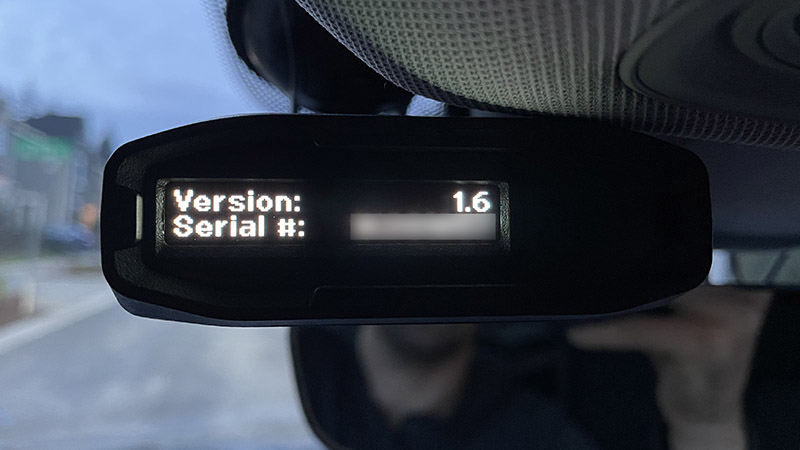 Let's cover some of these changes in a bit more detail now.
Additional Info about Firmware 1.6 Improvements
Improved response times
With previous firmware versions, the Redline 360c's response time to brief alerts was only great when running with just 1-3 Ka segments enabled. If you enabled more segments or ran it in Ka Superwide, it was slowed down quite a bit, even slower than the Max 360c. With firmware 1.6, Escort has improved the response time of the detector to help better detect quick trigger shots and it's now pretty responsive, especially on Ka.
Range increase
Escort has also reported improvements thus long range detection of the Redline 360c. While sensitivity changes are not mentioned specifically in their changelog, Escort and some of their testers have reported improvements in beta testing. I wonder if this is due to the the reactivity improvements. Maximum detection range will vary from course to course and so it's hard to quantify how much improvement there is. I don't have any immediate plans to go out and retest with 1.6, but @BagNDrag just did some testing on RDF and his results are impressive. His RL360c is also now outperforming his V1 Gen2.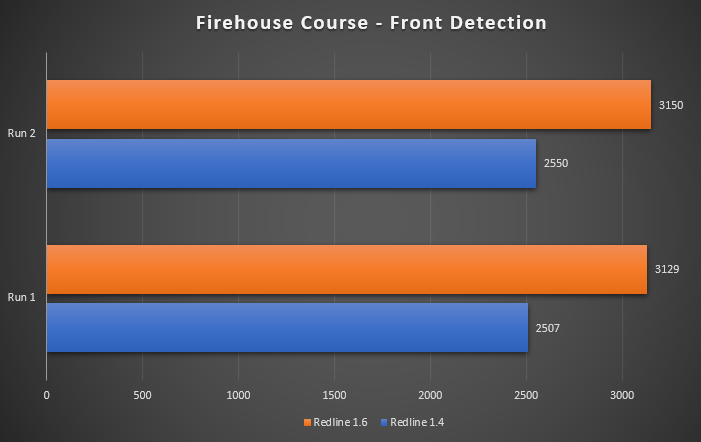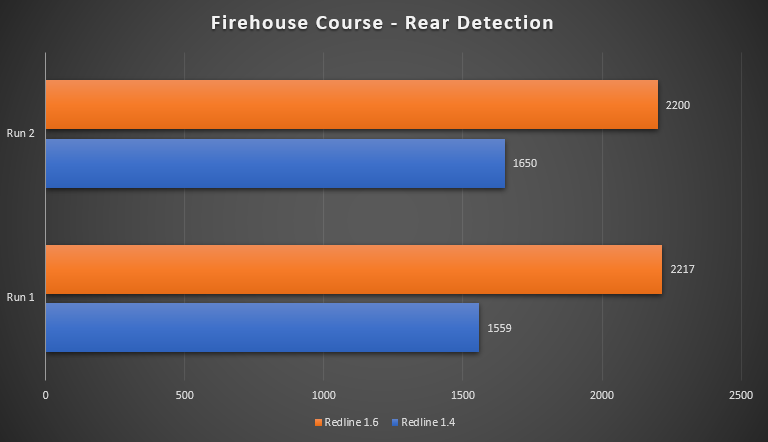 MRCD/MRCT improvements
MRCD detection has been improved. Firmware 1.4 was effectively useless against MRCD threats. I haven't yet seen any tests that show how 1.6 performs, but there has been MRCD testing and development in the US, Canada, and Europe over the past few months. Once people start testing and posting their test results with 1.6, I'll add more info here to this section.
There has also been further development for MRCT, Gatso, and Mesta Fusion detection as well.
Initial test reports are looking good! With this latest update, the Redline 360c is doing well, even better than the Radenso Pro M, surprisingly! I'll update this post with more info soon.
Arrow performance improvements
Escort is also continuing to do more work on arrows on arrow accuracy. At the same time, they're being pretty up front about the arrows not being perfect yet and still want to work on this. I've personally been pretty satisfied with the arrows in general lately, but I agree that they still need some more tweaking in certain situations to be fully spot on.
Here's a quick test with the RL360c 1.6 against a pair of speed signs aiming in different directions. Overall I think it does a pretty good job with the multiple sources.
Issues Not Changed with 1.6
BSM filtering
Escort states that there is nothing significant or noteworthy changed in terms of BSM filtering. The BSM filtering is already pretty good with the RL360c and we can expect more of the same with 1.6.
Laser detection bug
If you disable laser detection in the detector or via Escort Live, the Redline 360c will still detect and alert to laser threats regardless. More info here. That will be corrected in the next update.
BMW iDrive laser filtering
BMW iDrive systems can cause false alerts on a variety of radar detectors. The laser filtering hasn't been changed on the Redline 360c to avoid these falses so if your Redline 360c falses to your iDrive system, try moving your detector so that it can no longer see your iDrive display on your dash.
How to Update to 1.6
This update is being released today (1-20-21) at around 10:30am EST.
As always, there's two ways to update your Redline 360c to firmware 1.6.
WiFi
When your detector is connected to a WiFi hotspot, once the update is available, you'll get a notification on your detector. Hit the + button on top and give the detector a few minutes to update itself in your car.
Computer
You can also download Escort Detector Tools Pro, plug the detector into your computer with a USB cable, and let your computer update your detector.
If you have any issues updating (some people are, especially on Mac) and you'd like some help, you can head here.
More Info about 1.6
For more info about this latest update or to discuss it with others, head over to the firmware 1.6 discussion thread on RDF.
You can purchase your Redline 360c here.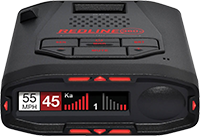 This website contains affiliate links.

Click here to read my affiliate disclosure.