Prime Big Deals Days 2023 runs Oct 10-11. It's like early Black Friday with some of the best discounts of the year.

This year we've got deals on radar detectors, dashcams, and more.
New deals will keep popping up and old deals will expire. Some deals go live Tuesday, some Wednesday. Lightning Deals will only be live for a few hours before selling out. (Pricing is accurate at the time of posting, but subject to change.) During Prime Big Deals Day, I'll be regularly updating this page with the very best discounts on countermeasures.
Follow me on Facebook and Twitter to get notified of updates, especially Lightning Deals.
You'll need to be an Amazon Prime member to take advantage of these deals. Sign up for a Free Trial of Amazon Prime here.
Radar Detectors
Escort
Escort Max 360c Mk II for $699 $594 (15% off)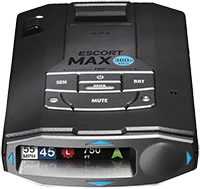 Save over $100 on the Max 360c Mk II which offers long range performance, very good false alert filtering, autolockouts, Bluetooth, and WiFi. This is a great deal on a plug-and-play detector with arrows. (This price keeps fluctuating throughout the day.)
Note: The original Max 360c is on sale for $489, $100 less than the Mk II. It also has arrows, bluetooth, and WiFi, but it uses an older platform so it's got less range and will false more than the newer version. Personally I think it's worth springing for the Mk II instead.
Escort Max 360 for $499 $399 (20% off)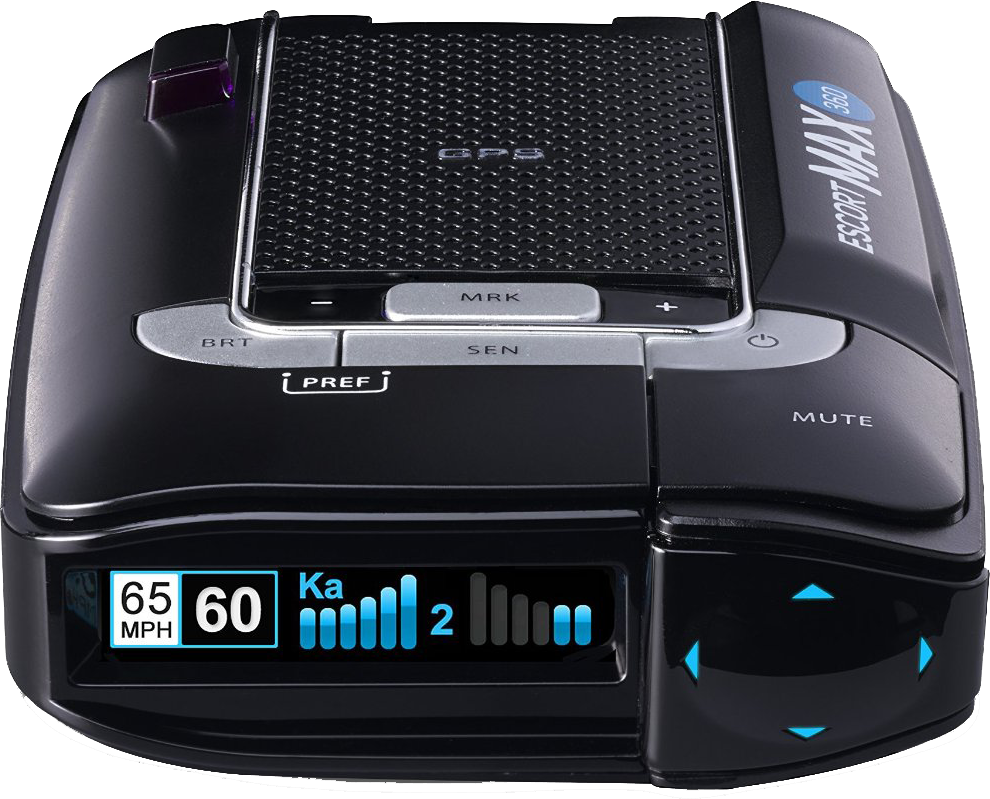 The Max 360 for $399 is the most affordable way to get a detector with arrows. It offers mid-range performance, low speed muting and autolockouts, as well as bluetooth for shared cloud alerts with other drivers.
Note: The Cobra DualPro 360 (nearly the same detector) is also on sale for the same price, but I prefer the arrows on the Escort version.
Escort MaxCam 360c for $849 $749 (12% off)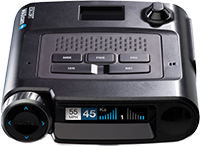 This is a longer range radar detector with good false alert filtering and WiFi just like the Max 360c Mk II, but then it adds a 2K camera built in as well for both radar and dashcam protection.
Escort Max 3 for $399 $326 ($18% off)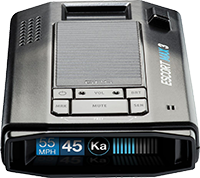 If you're wanting a more affordable detector and don't need arrows, Escort has the Max 3 on sale too. It's got GPS, autolockouts, and bluetooth for all the cloud alerts through your phone.
Uniden
Uniden R4 for $379 $300 (21% off)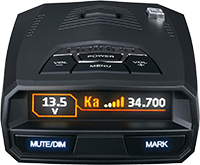 This is the best deal in high performance radar detectors today, IMO. The R4 offers very long range performance, bluetooth, autolockouts, photo radar detection, and blows away everything in its price point.
Note: Amazon has raised their price to $379, but there are several third party sellers with good ratings here and here selling it for $299 still.
Uniden R7 for $499 $479 (4% off)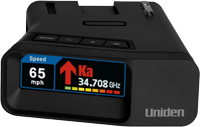 If you want arrows, the popular R7 just dropped by $20 today. It's obviously not a crazy deal or anything, but you can take that money and put it towards the upgraded 1.50 International firmware to get improved lockouts, false alert filtering, and RDD immunity.
Accessories
Blendmount (10% off w/ coupon "Vortex10")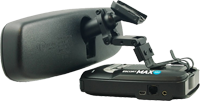 The Blendmount is the best upgraded radar detector mount to avoid using suction cups on your windshield.
Save 10% with the coupon Vortex10.
Dash Cameras
Viofo
Viofo dashcams offer great video quality and an excellent bang for the buck.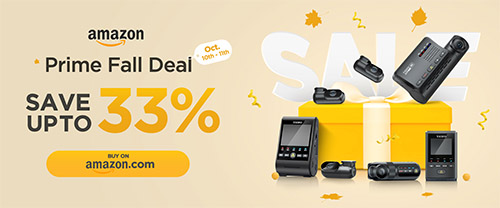 Viofo WM1 for $75 $64 (15% off)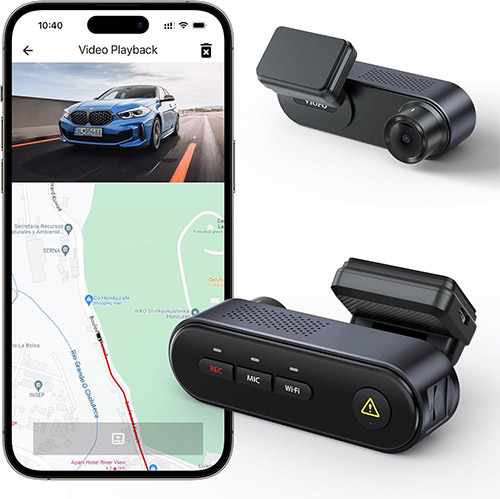 For a very affordable dashcam, the WM1 offers some solid specs including a 2K Sony Starvis sensor, driving and buffered parking recording, as well as WiFi to transfer videos to your phone. For a cleaner install, here's the hardwire cable.
Viofo A119 Mini 2 for $139 $98 (30% off)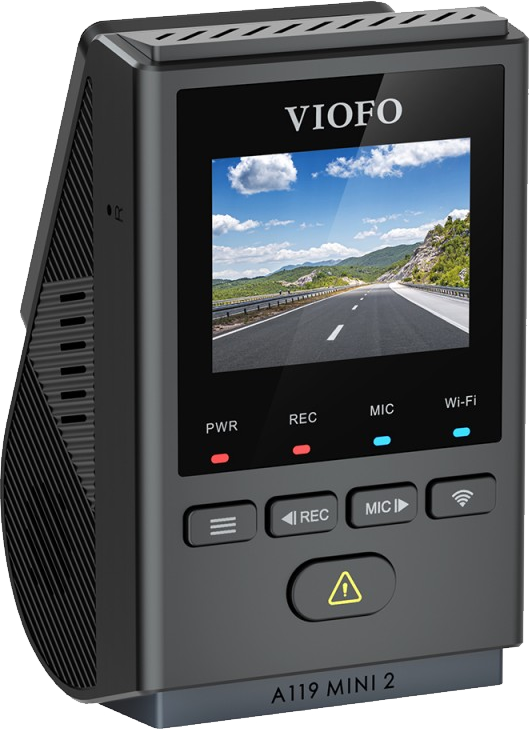 The A119 Mini 2 is the way to go for under $100. It jumps to a 2K Starvis 2 sensor for better video quality, faster 5 GHz WiFi, and voice commands. For a cleaner install, here's the hardwire cable.
Viofo A129 Pro Duo (front/rear) for $249 $179 (28% off)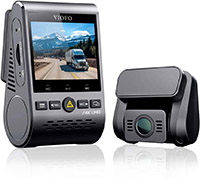 If you're looking for 4K recording with a front/rear setup, pick up the A129 Pro on sale with the added 1080p rear cam. For a cleaner install, here's the hardwire cable.
Viofo T130 2CH (front/interior) for $159 $127 (20% off)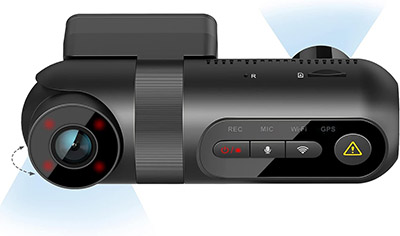 If you want to add interior recording, pick up the Viofo T130 which adds a rotating cabin camera. For a cleaner install, here's the hardwire cable.
Bonus: Add a rear cam with the 3CH setup for $149.
Viofo A139 Pro 2CH (front/rear) for $299 $259 (14% off)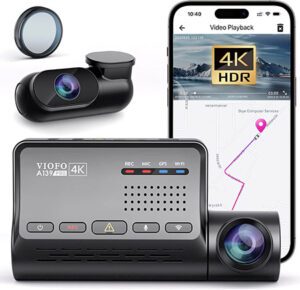 For a high end setup, pick up the Viofo A139 Pro. This is the main dashcam I currently run in my car and my wife's car. It offers 4K Starvis 2 recording up ahead, as well as optional rear and interior 1080p cameras with Sony Starvis sensors. For a cleaner install, here's the hardwire cable.
Bonus: You can pick up the front only 1CH version for $207 or the front/interior/rear 3CH setup for $319.
Check out ALL of the Viofo Prime Day Deals here.
Vantrue
The newest Vantrues have been pushing the envelope and are offering a solid feature set for the money too.
Vantrue E2 for $219 $153 (30% off)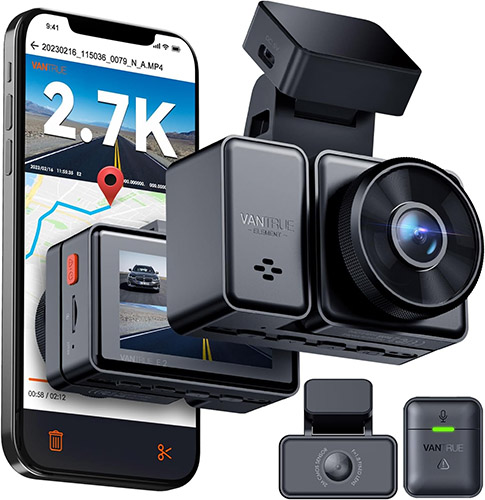 This is one of the best front/rear setups on sale for Prime Day. The E2 offers 2K Sony Starvis recording both front and rear, buffered motion detection for parking recording, as well as both voice commands and a wireless remote to trigger emergency recording hands-free. (For a 2CH setup, I'd pick this over the Viofo A129 Pro.) For a cleaner install, here's the hardwire cable.
Vantrue X4S Duo 2CH for $229 $116 (49% off)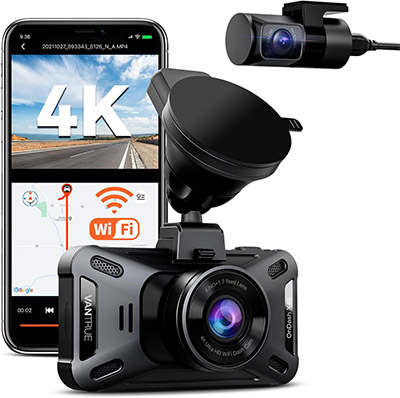 This is my go-to rental car setup since it offers an easy to install suction cup mount as well as 4K recording. For Prime Day it's at its lowest price ever, to the point where the optional rear camera is basically free, lol.
Vantrue N4 Pro 3CH for $379 $299 (21% off)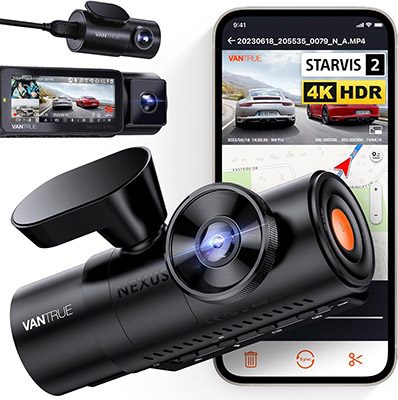 For a high end 3-channel dashcam, the new N4 Pro is also a solid pick. This is one of my favorites form Vantrue with a 4K Starvis 2 sensor up front and buffered motion detection parking recording. For a cleaner install, here's the hardwire cable.
(The Viofo A139 Pro has better parking recording and a detached interior cam for more placement options, but the N4 Pro builds the interior cam into the front camera, can do full 4K30 on the front cam with a 3CH setup, it adds voice commands, and it's $20 cheaper.)
Check out ALL of the Vantrue Prime Day Deals here.
Blackvue
Blackvue offers the best cloud connected dashcam options.
Blackvue DR970X-2CH LTE for $539 $260 (52% off)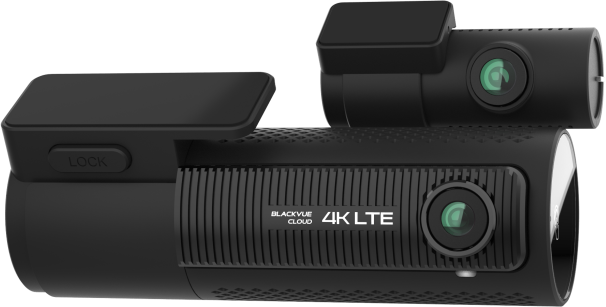 Add a SIM card into the Blackvue DR970X-2CH LTE and it gives you 4K front and 1080p rear coverage that's remotely accessible via the cloud. You can remotely livestream to your car in real time as well as get notifications in case of a hit and run. This is the lowest price I've seen on the DR970X LTE.
Thinkware
Need long term parking recording to record longer than 1 day? Thinkware's energy saving feature lets you do just that, often recording for up to a full week.
Thinkware F200 Pro for $199 $149 (25% off)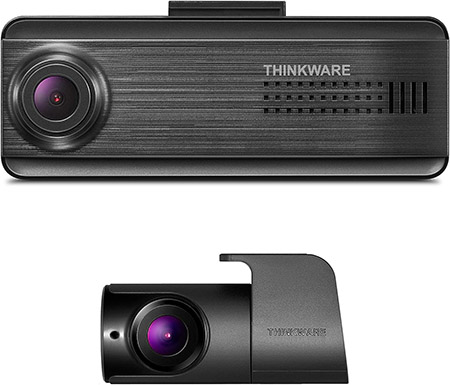 The Thinkware F200 Pro is a simple dashcam that records in 1080p front and rear. Enable its energy saving parking recording to record for significantly longer than other dashcams.
Thinkware U3000 2CH for $549 $499 (9% off)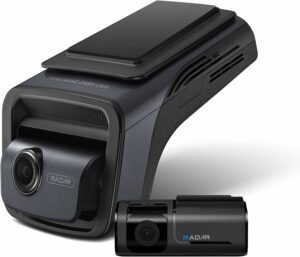 The U3000 steps it up to 4K front with Starvis 2 and 2K rear, adds GPS and WiFi, cloud functionality, and radar transmitters to give you buffered parking recording even in energy saving parking recording mode.
Escort
Escort M2 for $199 $121 (39% off)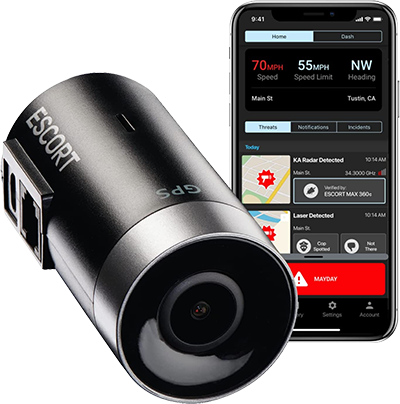 The Escort M2 is a 1080p dashcam that connects onto the side of your Escort radar detector, giving you one mount and power cable for both your radar detector and dash camera. The WiFi makes it easier to aim your dashcam and transfer videos to your phone.
Pro-tip: It's also compatible with both Escort & Uniden detectors when installed on the Blendmount.
Cobra
Cobra SC 400D for $399 $276 (31% off)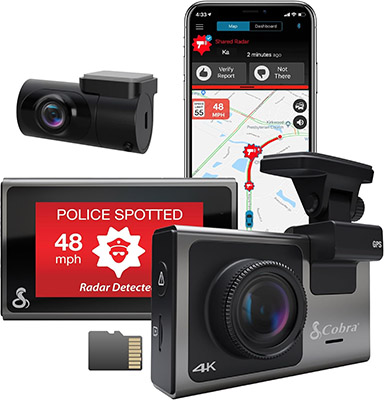 As a countermeasure, the Cobra dashcams integrate with the Drive Smarter app to give you cloud alerts  from other drivers running Escort and Cobra radar detectors & dashcams. The dashcam itself records in 4K up front and 1080p behind, plus it adds features like Alexa integration. For a cleaner install, here's the hardwire cable.
Bonus: Pick up the front only version, the Cobra SC 400, on sale for $209.
Memory Cards & Accessories
The best deal right now on high endurance memory cards for dashcams is the SanDisk Extremes.
512 GB SanDisk Extreme MicroSD for $44 $31 (13% off)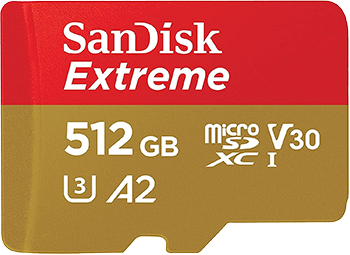 Dashcam videos are critical when you need them and now good memory cards have gotten very affordable.
Pick up a 512 gig card for $31 or a 256 gig card for $19.
(I keep extras in my glove box in case I forget to bring the card back from my computer.)
Blackvue B-130X Parking Mode Battery for $359 $305 (15% off)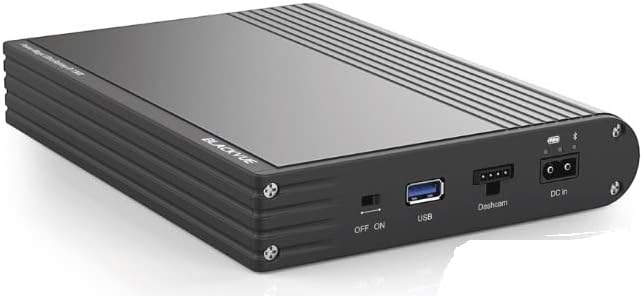 For parking recording, instead of wiring your dashcam to your car battery, you can pick up this dedicated dashcam battery pack and hardwire it to any brand of dashcam.
Laser Jammers
Adaptiv TPX
Adaptiv TPX Automotive Laser Jammer $949 $854 (10% off w/ coupon "Vortex")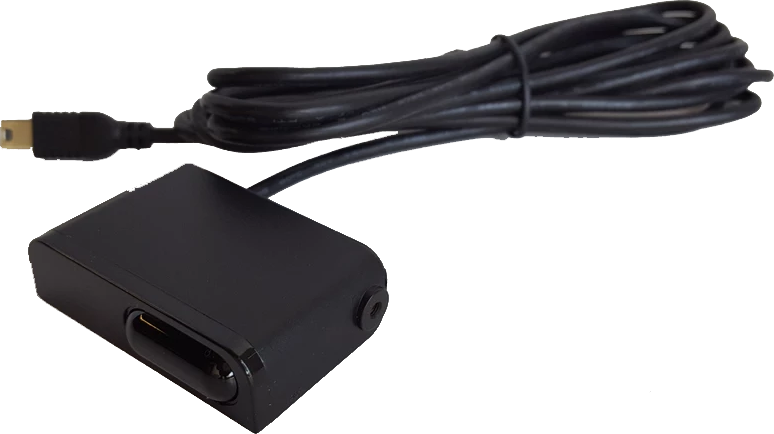 For an affordable and simple laser jammer, pick up the Adaptiv TPX laser jammer.
Save 10% with the coupon "Vortex"
TMG A-17
TMG Alpha-17 Laser Jammers for $1664 $1498 (10% off w/ coupon "Vortex")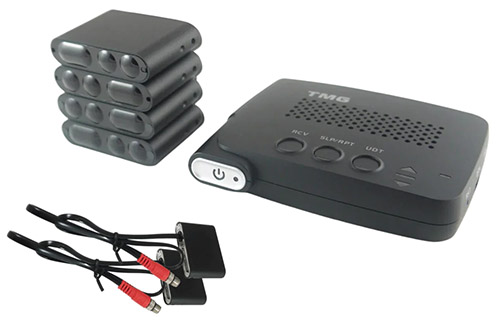 For a feature-rich jammer with bluetooth and a customizable Auto-JTK (auto disarm) timer, pick up a set of the new TMG A-17's.
Save 10% off a set of quads w/ dual VPR's with the coupon "Vortex"
Vortex's Favorite Misc Deals
AirPods 2nd Gen for $129 $89 (31% off)
AirPods Pro 2nd Gen w/ USB-C for $249 $189 (24% off)
Sony WH-1000XM4 Noise Cancelling Headphones for $349 $248 (29% off)
Alexa Smart Speakers (up to 70% off)
Apple Watch SE for $249 $199 (20% off)
Samsung Galaxy Watch 6 for $299 $269 (10% off)
Ecobee Smart Thermostat $249 $209 (16% off)
iRobot Roomba Vacuums for up to 60% off
Apple MacBook Air M2 for $1499 $1299 (13% off)
Halloween Candy for up to 30% off
AeroGarden Indoor Garden Kit for $99 $49 (50% off)
Crest Whitestrips for $45 $29 (35% off)
Peloton Bike $1445 $1095 (24% off)
Check out ALL of the Prime Big Deals Days deals here.
This website contains affiliate links.

Click here to read my affiliate disclosure.