The Amazon Prime Early Access Sale runs Oct 11-12. As usual we've got some discounts on both radar detectors & dash cameras.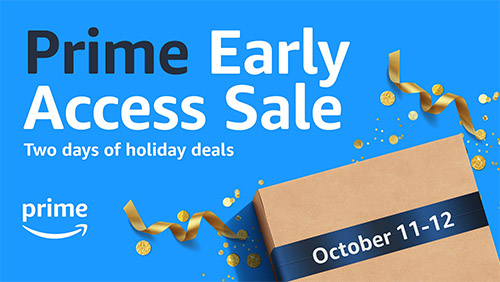 There's a few discounts on radar detectors, but most are for dash cameras.
Sign up for a free trial of Amazon Prime. (Now comes with 1 free year of Grubhub+ with $0 delivery fees.)
Radar Detector Prime Early Access Deals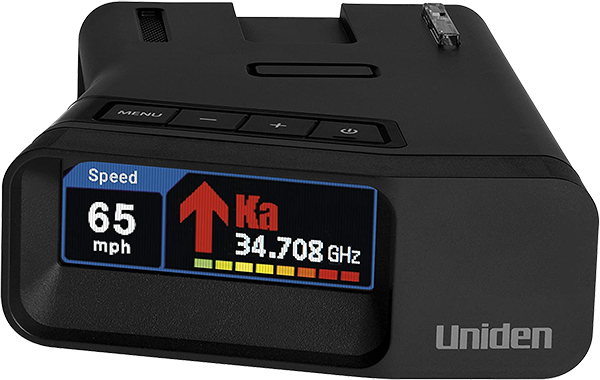 Looking for a high end radar detector? Grab the Uniden R7 for $50 off. It's the best bang for the buck among high end radar detectors with directional arrows. Want it even cheaper? Pick it up renewed / refurbished for $414.
Cobra DualPro 360 for $399 ($50 off)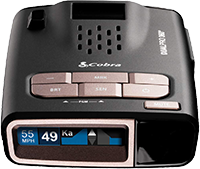 The DualPro 360 is the most affordable way to get a radar detector with arrows. It's based on the Escort Max 360 and has reasonable performance and false alert filtering, bluetooth, and photo radar detection.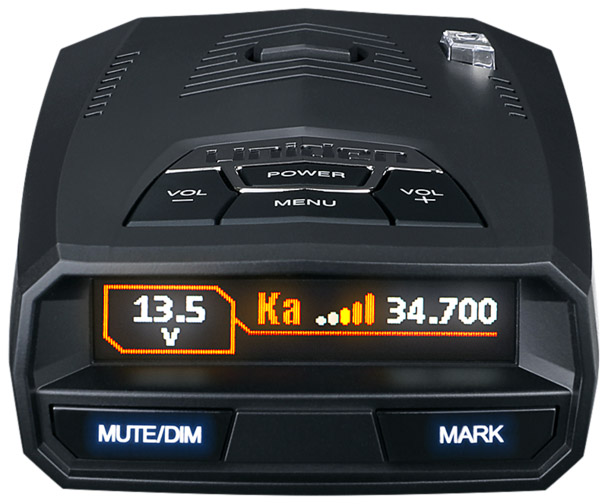 The Uniden R4 is the longest range non-arrow detector available. It also adds automatic GPS lockouts, photo radar detection, Bluetooth (not yet active), and more. You can also pick it up renewed / refurbished for $329.
Dash Camera Prime Early Access Deals
This is where most of the deals are. There's a number of dash cameras on sale. Let's run through some of the best discounts.
I really like Viofo dashcams for offering great video quality and features while also being an excellent bang for the buck.
Viofo A119 v3 for $79 (20% off)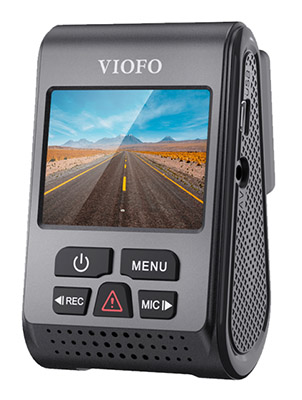 This is my favorite dashcam under $100. It records everything ahead with great 2K video quality, has a compact wedge-shape design, an LCD on the back, and even offers buffered-parking mode recording when using the optional hardwire power cable.
Viofo A119 Mini $109 (20% off)
The newer A119 Mini is an upgraded version of the A119 v3 that has the same 2K / 60 fps video, but in an even smaller case, plus it adds WiFi for easier configuration / file transfers, USB C power, an optional remote bluetooth button, and voice notifications. Here's the parking mode cable.
Viofo A129 Plus Duo $135 (20% off)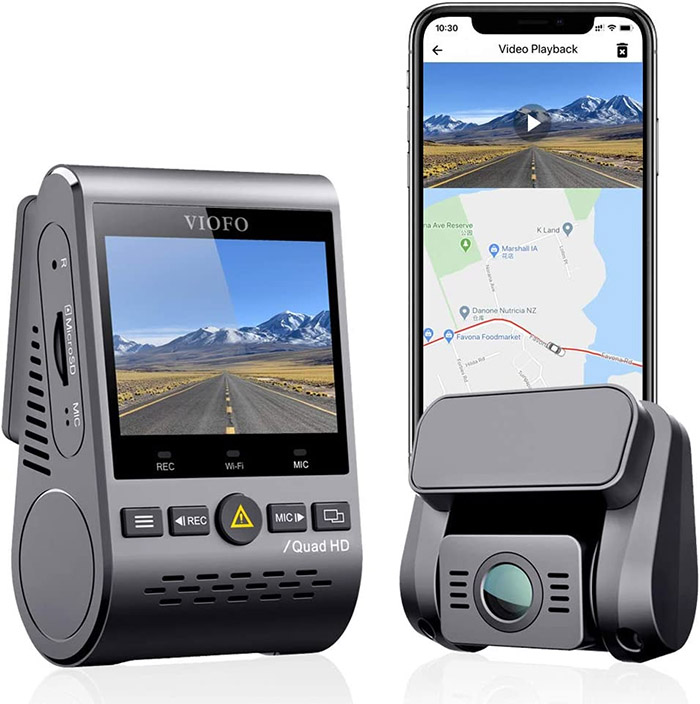 If you'd like to add a second rear facing camera, the best bang for the buck is the A129 Plus Duo. It does 2K front and 1080p rear recording for additional protection. It also offers an LCD screen, WiFi, and a wedge-shaped design. Pro-tip: Its impact detection is non-buffered so switch to low bitrate continuous recording to capture everything. Here's the parking mode hardwire cable.
Viofo A229 Duo for $199 (23% off)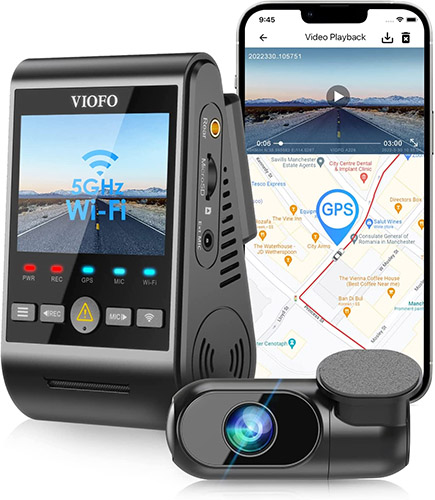 The A229 Duo is the upgraded version of the A129 Plus Duo. It adds an upgraded case with a larger display, USB C, thinner cables for easier installation, 2K rear recording instead of 1080p, and voice announcements. I've got it installed in my car right now and I'm liking it. Here's the hardwire cable.
Viofo A129 Pro Duo $199 (20% off)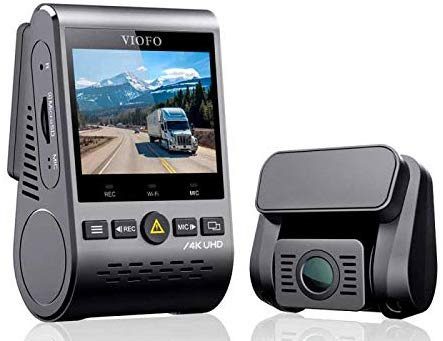 The Viofo A129 Pro Duo is one of my favorite dashcams around. It's like the A129 Plus Duo, but it bumps the front camera up to 4K, giving you excellent video quality that rivals cameras which cost 2x the price. This is always one of my go-to recommendations for solid video recording. It also adds buffered parking mode with the optional hardwire parking mode cable. If you don't need the 1080p rear cam, you can also get the front only A129 Pro for $159 (20% off).
Viofo A139 3CH for $215 (20% off)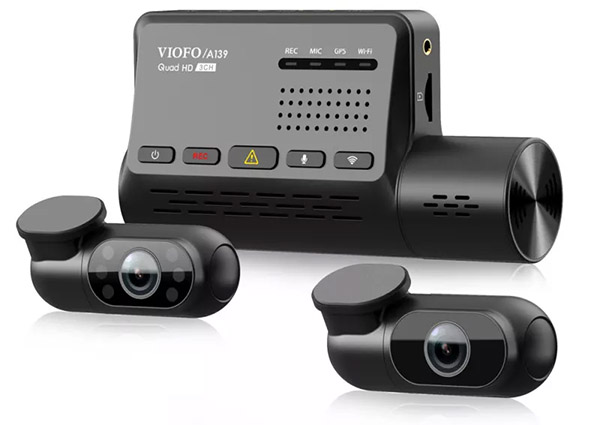 Want interior recording? My favorite option is the Viofo A139 3CH that has front, rear, and interior facing dashcams. It records in 2K in the front as well as 1080p rear/interior. Add the parking mode hardwire cable for buffered parking recording. If you'd like an integrated front/interior camera, you can also pick up the Viofo T130 3CH for $179 (33% off).
Thinkware U1000 $379 (24% off)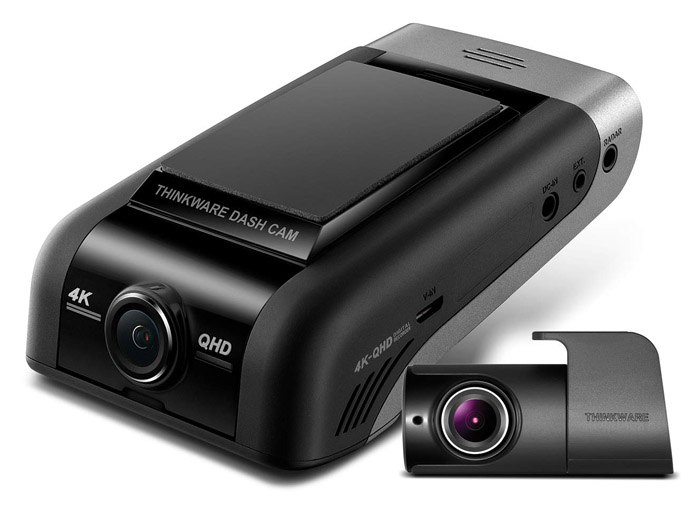 The Thinkware U1000 offers 4K front recording and 2K rear recording, unlike most other dashcams that do just 1080p in the rear, plus it offers WiFi and cloud capabilities. One of my favorite features is the energy saving parking mode option which can increase parking record times from, for example, 1 day to 6 or 7 days, making it great for recording for extended periods of time.

If you're a motorcycle rider, you can pick up the rugged Thinkware M1 motorsports dashcam for $100 off. It has two waterproof 1080p cameras for front and rear recording and it includes electronic image stabilization.
Vantrue X4S for $139 (30% off)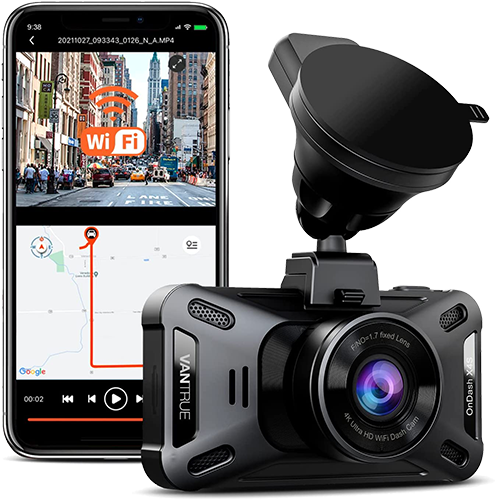 For rental cars, pick up the Vantrue X4S. It records in 4K for great video quality and has a convenient suction cup mount for easy mounting / unmounting.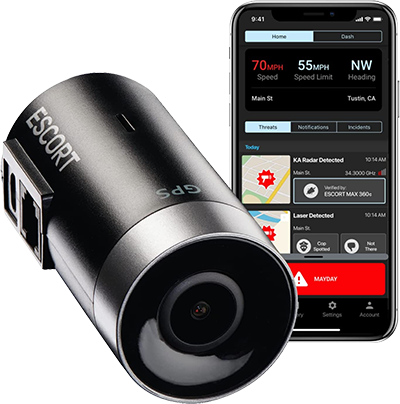 The Escort M2 is a 2K dashcam that attaches to the side of an Escort radar detector. This way you get one mount and power cable for both your radar detector and dashcam, making the mounting and installation easier than with a dedicated dashcam. It's not as feature-rich as a dedicated option, but it's more streamlined and convenient.
Dash Camera Accessories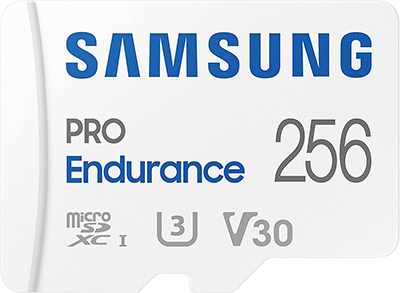 256GB Endurance MicroSD Card for $29 (45% off)
128GB Endurance MicroSD Card for $17 (36% off)
Misc Prime Early Access Deals
iOttie Car Phone Mount $17 (31% off)
iOttie Wireless Charging Car Phone Mount $33 (32% off)
Apple AirPods Pro 2nd Gen for $223 (10% off)
Sony WH-1000XM5 Noise Canceling Headphones for $348 (13% off)
Roomba Robot Vacuum 671 w/ WiFi for $179 (49% off)
Eufy Robot Vaccum 15C Max w/ WiFi for $139 (44% off)
1 Year of Grubhub+ Free, plus 20% off an eligible order w/ coupon code "PRIME20"
Check out all the Amazon Prime Early Access Sale Deals here.
This website contains affiliate links.

Click here to read my affiliate disclosure.