Radenso has released firmware 1.13 for the DS1 which addresses an annoying K band muting issue, plus it adds a Bluetooth muting fix.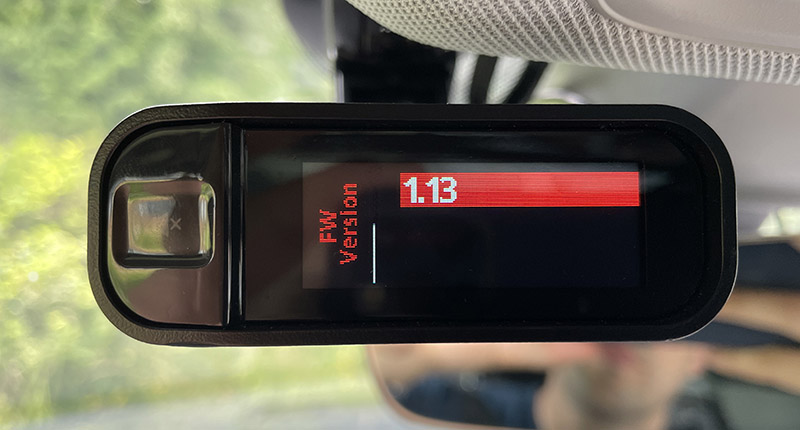 This update includes a minor update that makes the K Notch feature reliably mute BSM falses when the detector is set to mute Weak signals.
Previously the threshold was too low so some BSM's would punch through as you got closer to the other car. Now the filter mutes slightly stronger signals (threshold raised from signal strength 2 to 3) which does the trick to fully mute falses.
In my initial testing of 1.5 hours of driving, firmware 1.13 properly muted 6 different BSM's with K Notch Weak enabled including Mazda CX-5's at 24.124 and Hondas/Acuras at 24.168 and 24.199.
In short, the K Notch Weak option is finally usable to filter out weaker BSM falses while still alerting to stronger police radar guns.
Additionally for those of you running Highway Radar beta with DS1 support, 1.13 adds a fix to improve muting commands sent over Bluetooth and avoid inadvertent unmutes.
Download firmware 1.13 from Radenso's website
Download Radenso Nexus on Android to update using your phone
This website contains affiliate links.

Click here to read my affiliate disclosure.