Valentine just released a small update to the Valentine 1 Gen2, firmware 4.1025.
This May 2021 update introduces one small fix:
"Enhanced suppression of false alerts when in close proximity to traffic radar."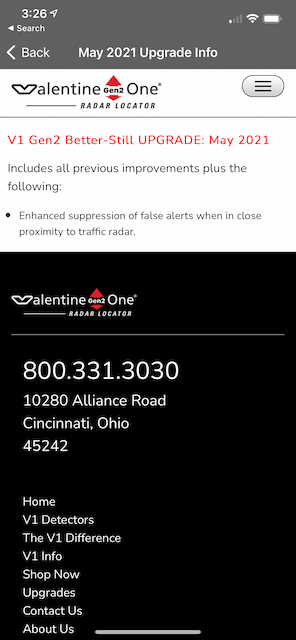 When picking up a signal at close range, the V1 Gen2 would sometimes incorrectly report 9 signals present simultaneously, typically as you get close to a police officer.
It sounds like this latest update addresses this specific bug.
There are no other reported changes to performance, filtering, or features.
You can update now using the V1connection app for Android or iOS.
Click here to purchase a V1 Gen2.
Click here to join the full discussion of firmware 4.1025.
This website contains affiliate links.

Click here to read my affiliate disclosure.