Radenso has released an update for the RC M (firmware Hub 28 Disp 23) that brings two new improvements to the radar detector including 1) directional voice announcements for radar alerts as well as 2) a bug fix for the removable display.
Directional Voice Announcements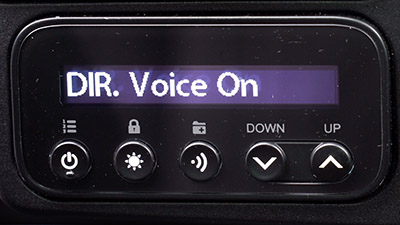 When using an RC M with both front and rear antennas, there's now a new menu option called "DIR. Voice" that will enable directional voice announcements to tell you when signals are detected ahead or behind.
Here's a quick demo of some front and rear Ka and K band alerts:
In those clips, the RC M is set to "Voice First" so the band and direction info is announced first, followed by the beeps.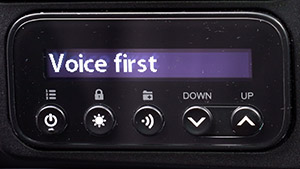 If you want, you can also set the RC M to "Beep First" so that the detector beeps a couple times, announces the band and direction, then resumes beeping again.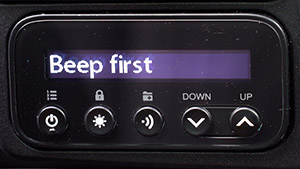 Here's a quick demo of "beep first" alerts:
I personally prefer beep first because now I immediately know how intense the signal is (is this a weak signal far away or am I getting hit by radar at point blank?) and so I instantly know how to respond. Then a few seconds later, the frequency and direction kicks in. Additionally, I also find beeps do a better job of getting my attention if I'm listening to music, so I like running with "beep first" enabled.
Two other things I found while testing:
The RC M has no "side" announcement. If the radar gun is very close to you and the detector wants to announce "side," it will instead announce "front rear" like you hear in the K band alert in the "beep first" video above. In general while driving, the detector will report only "front" or "rear" as expected.
The announcement is only for the direction the signal is initially detected. It doesn't let you know when you pass the source and the arrows change direction. This behavior is the same as we see with other detectors.
Overall, I really like this new feature to help me better understand my surroundings, especially when I'm driving and not looking at the detector.
Bug Fix for Display Removal
Finally, some users had issues with the detector not powering off when you removed the display. This bug has now been squashed.
Where to Update your RC M
To update your RC M, head over to radensoupdate.com to download the latest firmware.
Punch in your serial number, download the update, copy the files to a USB thumb drive, plug the drive into your RC M, and give it a few minutes to load in your new software.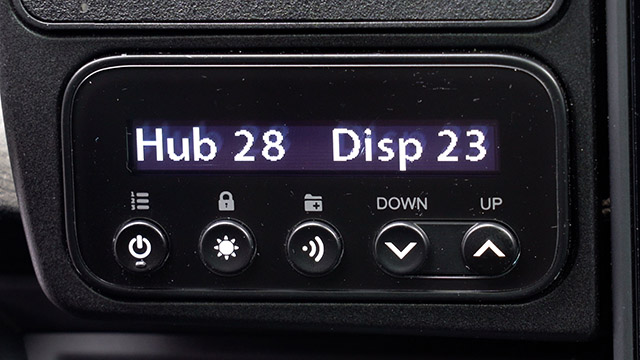 Head here for more discussion about this latest update.
Finally if you still need to pick up an RC M, you can order your Radenso RC M here.
This website contains affiliate links.

Click here to read my affiliate disclosure.