Update: As of March 2020, the new V1 Gen 2 has started shipping out to those who've preordered. More info coming soon!
Since March of 2019, the Valentine One has been out of stock on VR's website.

There's been endless discussion and speculation on the forums ever since. You guys have been regularly asking what the latest news is so let's go over what we know.
Is Valentine coming out with a new detector? Will it be the same or will there be changes? What will the changes be? When will the detector come out? What's taking so long? Is Valentine going out of business?
I just called them up again this morning and I've done that several times over the months (I have a V1 on pre-order for as soon as it becomes available again) and many others have called VR for updates and posted their findings on RDF too. Here's the latest news on what's going on with Valentine:
Why the Delay?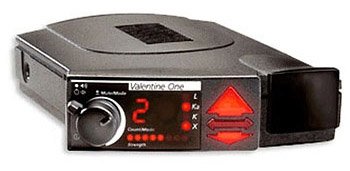 The official story from V1 for months is that they've been waiting on parts.
Fortunately the new parts have finally arrived at Valentine. Yay!
I'm not sure exactly what the parts are and they didn't specify when I asked, but now they're vetting the new parts, working on software development, and testing everything out to make sure everything works well.
Updated V1 Changes
As far as changes, the updated V1 will be different than the current version (3.8952 is the latest). There's been lots of varying (and sometimes conflicting) information that people have been told so it's hard to know with certainty what will or won't be different.
This morning they told me that the circuitry is different and radar performance / range should be improved on one of the bands (they didn't specify which band).
They have been working on improved false alert filtering against K band BSM's and on laser, but no word on exactly what the changes are.
GPS will not be built into this detector.
They have told others that Bluetooth will be integrated in the V1 which means a cleaner setup and we'd no longer require an external V1C or V1C LE module.
I asked about the patent on a new V1 display, but they didn't say anything about a new display.
Price is expected to go up from what they've told others, but still in the $400's, so maybe $449 or $499?
There may certainly be more changes too, but that's all I'm aware of at this time.
Updated V1 Availability?
Because they're still working on development and the process takes time, they don't have a specific ETA for its release. Probably for the best to not give specifics, but it's good to hear that things are still progressing behind the scenes.
When there is more information, they will let everyone know via their mailing list and on their website. I will definitely keep you posted when they resume shipping.
Once I receive an updated V1, I'll detail all the changes and improvements, as usual. 🙂
If you have or find out any additional information in the meantime, please let me know down in the comments.
This website contains affiliate links.

Click here to read my affiliate disclosure.