The Radenso Pro M is a really impressive radar detector. It usually sits in the shadow of the Uniden R3, but several things have changed recently that have me taking another look at the detector and asking myself if it could be a better choice than the R3. For many people, I think it very well could be.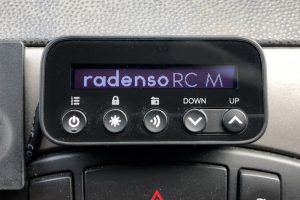 About two months ago I reviewed the Radenso RC M, the remote version of the Pro M. The two are really similar. I liked it, but I didn't love it as it lacked in refinement. Well Radenso has been hard at work improving the detector and an upcoming firmware update for both the RC M and Pro M should resolve many of the concerns that I had.
Additionally, Radenso just dropped the price of the Pro M from $549 to $449 (check it out here) which is only $50 more than the R3. So that, combined with the fact that it does several key things notably better than the R3, has me wanting to take a closer look at the two now.
Radenso Pro M or Uniden R3? Which Is Better?
Every radar detector has pros and cons and no one detector is right for everyone. (The same is true for cars or cell phones or anything else.) What are the most important aspects in a radar detector?
Range
False Alert Filtering
Long Range Performance
The Uniden R1 and R3 are well known for being the best performers on the market, capable of outperforming the previous king, the Escort Redline. The Pro M doesn't have quite the range of the R3 and it won't win the shootouts, but it still performs very well and still offers plenty of range in practice.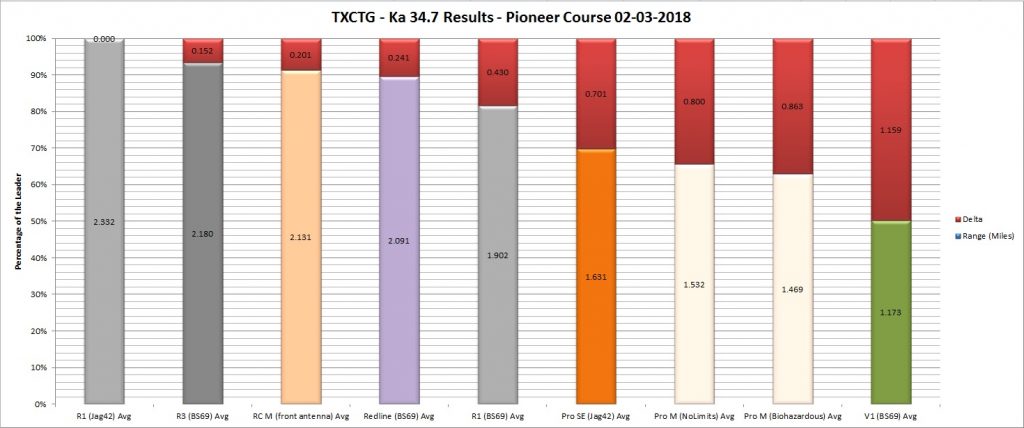 Range isn't the only thing and here's where we'll start to see the Pro M shine.
False Alert Filtering
Both detectors are good at false alert filtering, but the Pro M is better. If you're looking for a quiet detector that won't annoy you with constant false alerts, the Radenso will make you happier and when it does go off, you're more likely to pay attention.
Both detectors have manual GPS lockouts and low speed muting. However, the Pro M has way better BSM filtering and it's capable of filtering out Hondas and Acuras. This is incredible! Radenso is the only manufacturer able to do this. (I've only heard one report of it falsing to an Acura. Otherwise this experience is virtually universal and it has been my experience so far too.)
Additionally, some people are reporting false laser alerts with the R3. I don't, but some people do. The Pro M doesn't have this issue.
MRCD Detection
This is another big difference between the two detectors. The MultaRadar is a low powered radar gun used for photo radar applications. In North America it's in use in Alberta, Quebec, Maryland, and NYC. You need a radar detector specifically designed to detect it. (Learn more about the MultaRadar here.)
The Radenso Pro M and Escort Redline EX can both currently detect it, but the Pro M does better. (Radenso has better performance, fewer false alerts, and it has a rampup that progressively gets stronger as you get closer.) Uniden is working on MRCD detection right now too (it's still in development and currently being beta tested), but Radenso's is more mature and developed. Both detectors will help you be more future-proof, but Radenso is better in this regard so far too.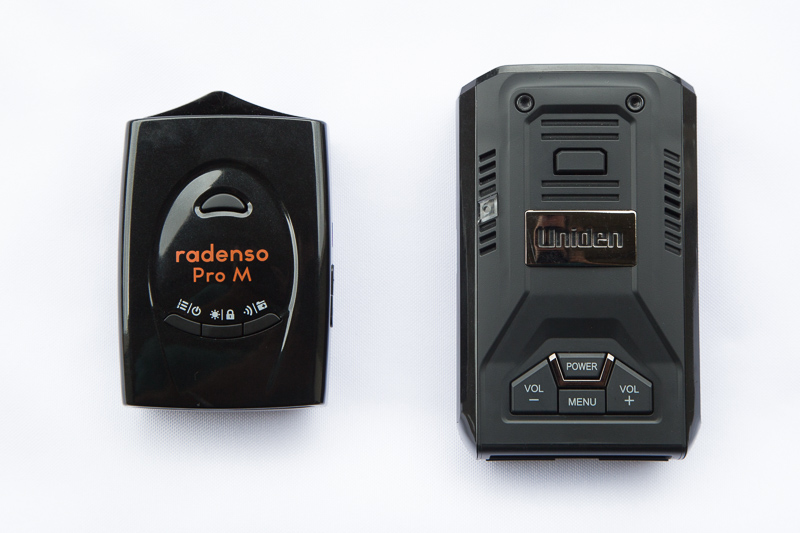 R3 Advantages
Let's look at some more pros and cons for each detector, starting with the Uniden R3.
Mute button on the front of the detector is easier to press when detector is mounted high by RVM
Better button feel
Color OLED display with multiple color options instead of just red
More useful information on screen such as the ability to see multiple threats simultaneously
Precise frequency display instead of rounded frequencies
Allows you to go both forwards and backwards through the menu
Standard RJ11 power cord
Remote mute button available
Headphone jack to plug in an external speaker or for motorcycle riders
More customizable alert tones
Alert tones are more attention-grabbing
$50 cheaper
Radenso Pro M Advantages
More compact
Display not subject to OLED display burn-in
Strength meter goes from 1-9 instead of 1-5
Radenso offers a speeding ticket guarantee which covers the cost of a speeding ticket (but not court costs or hikes to your insurance)
Purchase the Radenso Pro M here.
Which Is Better?
Ultimately, which one is better?
I've been happy running the R3. It offers fantastic performance and constant updates. The Pro M is quieter though and I don't find myself needing to reach for the mute button as often. The build quality, menu, and button feel may not be as good, but hey, once you set it up (it comes ready out of the box with optimal settings for US drivers), you won't be bothered with false alerts as much. Plus Radenso also continually updates and improves their detectors so the longer you own it, the better it gets!
Click here to buy the Uniden R3.
Click here to buy the Radenso Pro M.
This website contains affiliate links.

Click here to read my affiliate disclosure.
Summary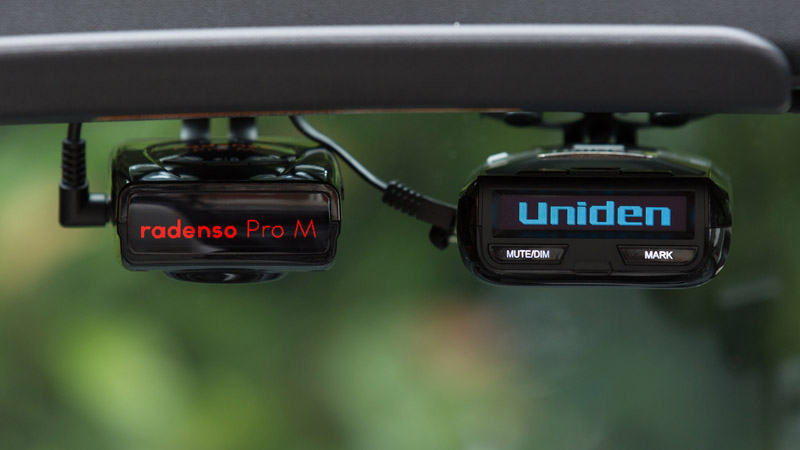 Article Name
Radenso Pro M vs. Uniden R3
Description
Comparison between the Radenso Pro M and Uniden R3 radar detectors. Let's look at the pros and cons of both to figure out which detector is better.
Author