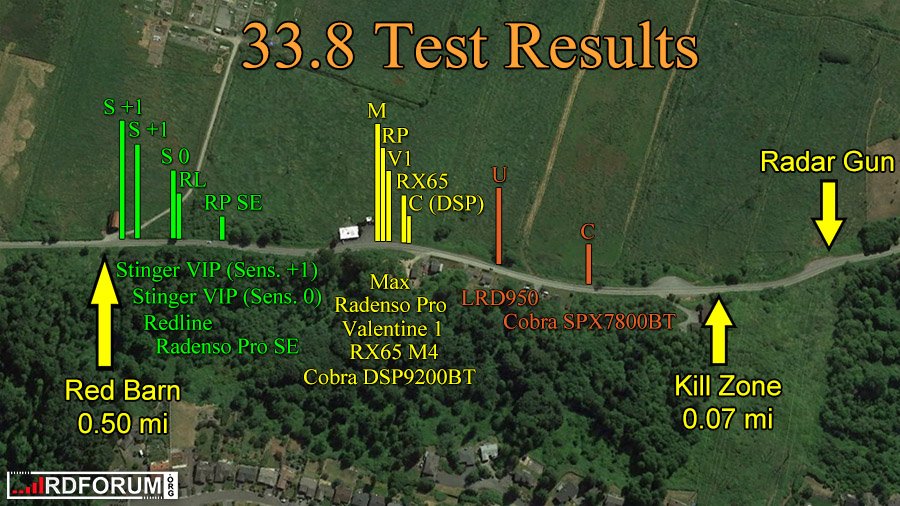 IMHO, testing radar detectors to see how they perform is a fantastic thing to do. You learn SO much, the results you share are incredibly beneficial to others, not to mention we need lots of different testers using different terrains, different test courses, and different detectors all working together to help us put together the big picture in a way that no single test could tell us. There's many different types of tests you could do and I'd actively encourage people conduct their own tests because of how incredibly beneficial it is to not only the community, but to the testers themselves. Here's some of the biggest benefits I've found to doing radar detector testing:
You can find out which radar detectors offer the best performance and longest detection distances
You can see how much terrain such as hills, curves, trees, and straightaways impact detection range
You can see how much different settings and filters impact the performance of your detector
You can see how much advanced warning the radar detector provides before the radar gun can pick up your vehicle's speed
You learn SO much about radar in general when you get behind the radar gun
You provide incredibly valuable information to others
Now the thing is, while radar detector testing is tremendously useful, it's also very very easy to make mistakes in a way that would totally invalidate your results, produce inaccurate results, and would completely mislead anyone reading the results. In fact some mistakes are so common (running two radar detectors next to each other at the same time is the biggest one. Never do this!!) that almost everyone makes the same mistakes when first starting out so I'd like to cover both the do's and don'ts of how to conduct a radar detector test properly.