The Uniden R3 is the evolution of the Uniden DFR7. It offers a number of different benefits and improvements over the DFR7. I want to go over the differences in this article so that you can decide which detector you should get or if you should upgrade if you already own the DFR7.
Both detectors come with a more affordable GPS-less version (DFR6 and R1) as well as a more well-rounded GPS version (DFR7 and R3). Both detectors offer identical levels of performance and BSM filtering. The GPS functionality helps around town to filter out false alerts using GPS lockouts and low speed muting, as well as giving alerts to redlight cameras.
Under the hood, the R3 is a very different detector. It's now digital which affords a variety of benefits over the analog DFR7.
Here's the main differences between the DFR7 and R3:
Significantly longer range with the R3
Color OLED Display
Improved GPS Lockouts
All Threat Display
Band Priority vs. Signal Strength Priority
New Dark Brightness Option
Can filter out nearby RLC's when driving on the highway
67ms K band POP detection
Ka Narrow option
K Narrow option
DFR7 can be found for around $250 and the R3 is $399
Let's run through the differences in more detail now.
Significantly longer range with the R3
The DFR7 was known for being a great performer on 34.7 (the most common Ka frequency around the US), but a little weaker on 33.8 and 35.5. Personally I experience mostly 33.8 and it's the reason I've been running other detectors.
The R3 now solves this issue. It is now strong on all 3 Ka bands, able to surpass even the mighty Redline which is incredible. Check out these test results from the TXCTG.
The incredibly long range performance being provided by the new Unidens mean that it has taken the crown from the Redline as the new king of long range detection. When it comes to picking up radar at a distance to give you plenty of warning time, nothing else on the market can keep up with the new digital Unidens.
Color OLED Display
This new display is now color and can be set to several different color options including red, blue, amber, green, pink, and gray so you can choose what best matches your vehicle's interior or simply looks best to you.
I also like that it's sunken in a bit which means it's less likely to be washed out in direct sunlight.
Improved GPS Lockouts
The DFR7's lockouts worked well, but there was an issue with them. Uniden only provided 100 lockouts total and if you do a lot of driving in urban areas, it's possible to use them up, even if you're relying on quiet ride (low speed muting) to otherwise filter out alerts. Additionally, the lockouts were designed such that they only covered a set area and if you needed to lock out a long stretch of road such as a speed sign aiming down a straightaway, you may need to create several lockouts to quiet the detector down the entire road. This uses up your already limited supply of lockouts and depending on where you created the lockouts, it's possible to have gaps between lockouts where the detector is silent, alerts, then is silent again as you enter the second lockout. If it's a small gap, it can be tough to create a new lockout in the gap because by the time you reach up to create a new lockout, you instead wind up deleting the old one.
The R3 solves these issues. It offers 200 lockouts which may not sound like a ton more, but it now learns the entire length of road from start to finish so you can now just lock the signal out once and the false alert will be completely locked out. In practice I find it to be a big improvement.
On a related note, speaking of quiet ride, muted signals now flash on screen when being muted by quiet ride. This way they better get your attention about a potential alert when traveling at low speeds.
All Threat Display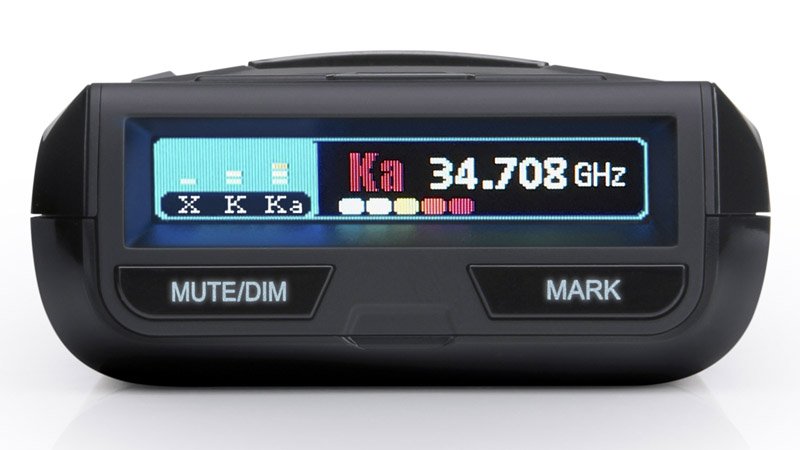 With Escort detectors if you want to see the frequency of the signal, you can generally only see the signal strength of that one signal (maybe a second signal with the Max360). If you want to see multiple signals you can put it into Expert Mode, but you can no longer see the helpful frequency information.
If you want to do this with a V1, there's no frequency information on the detector's display at all, but if you pair it with a phone, you can see all the relevant information on your phone's display. This is awesome for seeing tons of information, but it requires your phone to work.
The new R1 & R3 offer an "All Threat Display" option which allows you to see the band, frequency, and signal strength of the primary signal, as well as the band and signal strength of up to 3 more signals, for a total of 4 signals. Now you can see a bunch of information right on the detector's display without being required to use a phone. Very handy.
Band Priority vs. Signal Strength Priority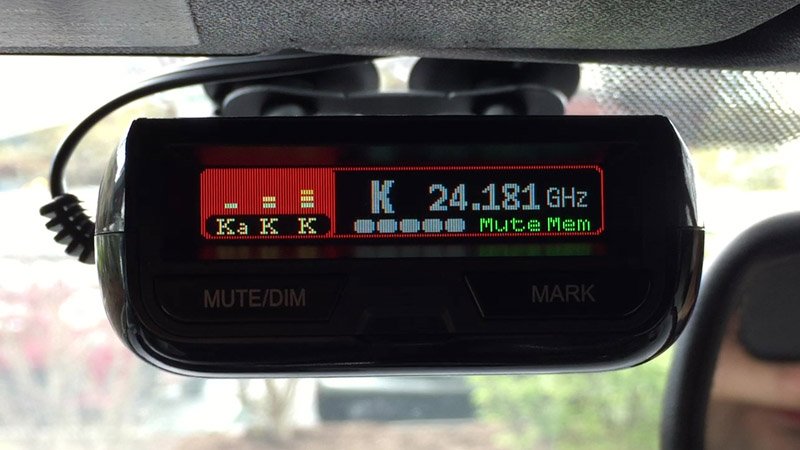 If you have a strong K band signal and a weak Ka band signal, which one should the detector be focusing on? The K band signal because it's really close? The Ka band signal because it's more likely to be a legitimate alert?
With the DFR7, the alert priority is on the strongest signal. This is great if you're encountering a strong K band signal close up, but what if that K band signal is a speed sign or grocery store and the detector picks up a weak Ka signal at a distance? You'll want to be notified of that.
With the R3, it currently allows for only signal strength priority like the DFR7. However, they're adding a band priority option so that the alert priority will be Laser > Ka > K > X. Since some bands are more likely to be legitimate alerts than others, if you want to prioritize your alerts that way, you'll have the option.
New Dark Brightness Option
Both detectors have different display brightness options as well as the ability to turn off the display altogether.
The R3 has a new dark mode option where the display is turned off when no alert is present (except for a tiny blinking dot in the corner to let you know the detector is turned on) and then when the detector gets an alert, it will light up to get your attention.
This is especially nice for if you want to run your detector with the volume turned down so it doesn't disturb others but you still want it to grab your attention should anything arise.
Can filter out nearby RLC's when driving on the highway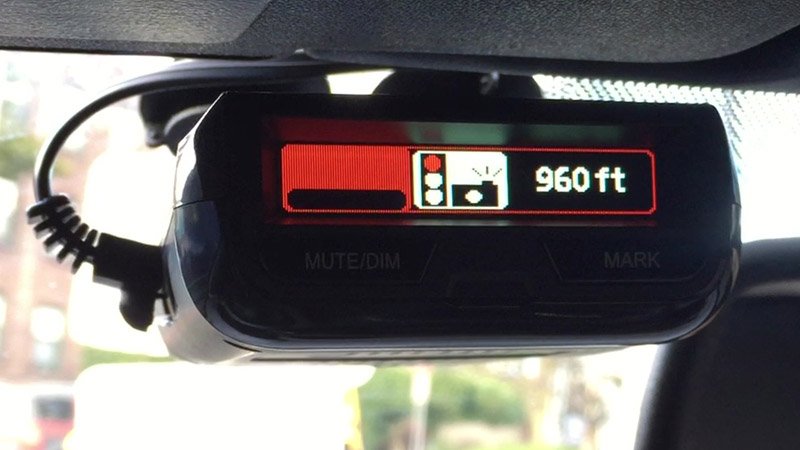 The DFR7 offers an updatable Redlight camera and speed camera database. One thing it doesn't offer is the ability to individually delete redlight cameras. Sometimes when you're driving along the highway, it's possible to get alerted to redlight cameras on nearby city streets and there's no way to prevent this short of disabling the RLC alerts altogether. Some detectors (ie. Escorts & Radensos) offer the ability to individually delete RLC's which is helpful for these purposes. However, the DFR7 you can't do that.
With the R3 they're considering adding this option, but for the time being they've added a "high speed muting" option called RLC Quiet Ride. The idea is when you're traveling over a certain speed (threshold selectable between 50-85mph in 5mph increments), it will mute RLC's.
I'd like to see the ability to individually delete RLC's altogether so that they will get muted even if you're in traffic. This is something Uniden is working on and they're planning on giving us the ability to do so in an upcoming firmware update by double pressing the mute button, similar to a GPS lockout.
67ms K band POP detection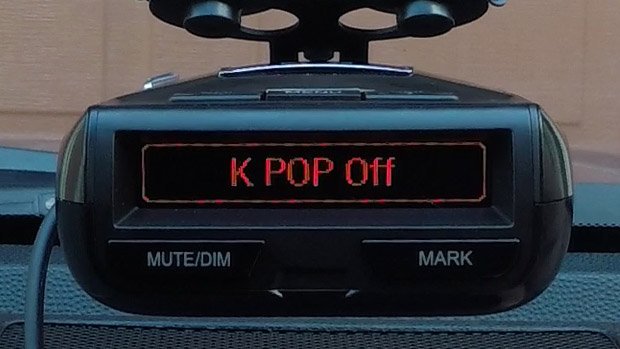 This detector is capable of detecting not only 67ms Ka band POP, but also 67ms K band POP. In reality this feature is almost irrelevant since you'll virtually never see it in practice and it's best to disable the feature to reduce false alerts, but it's the only other detector besides the V1 and Stinger VIP that I've seen offer 67ms K band POP detection. Note: It doesn't detect 16ms K band POP.
Ka Narrow option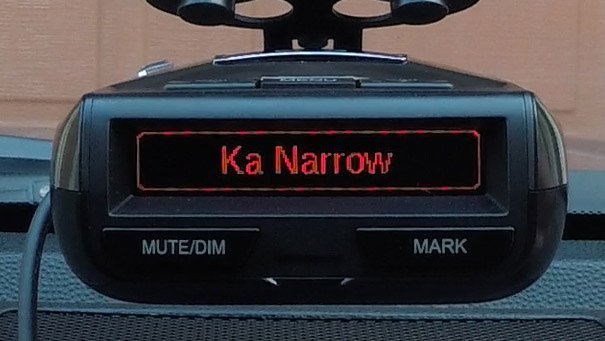 If you want to scan a narrower range of Ka band frequencies, instead of scanning 33.400 – 36.000 GHz, you can scan just the frequency ranges where you'll generally see police radar.
33.8 +/- 100 MHz
34.7 +/- 120 MHz
35.5 +/- 100 MHz
The 34.7 sweep is a bit wider since Stalkers do tend to drift a bit more.
In testing, we haven't seen this feature be necessary to improve the detector's range the way it's needed with other traditional detectors like the V1 and Redline. In this sense, it's the same benefit the Max has where it can quickly scan the entire frequency range without needing to skip over any frequencies to be fast.
K Narrow option
If you'd like the option to filter out any low or high K band frequency ranges where typically only false alerts would be, you can scan a narrower range of K band frequencies.
K

Wide: 24.050 – 24.250

K

Narrow

: 24.080 –

24.200
This feature can be risky because unlike Ka band, legitimate K band can be in any area of the K band spectrum. It's for this reason that this filter is only recommended if you see little legit K band and you want to filter out BSM's that are operate higher or lower.
BSM Filtering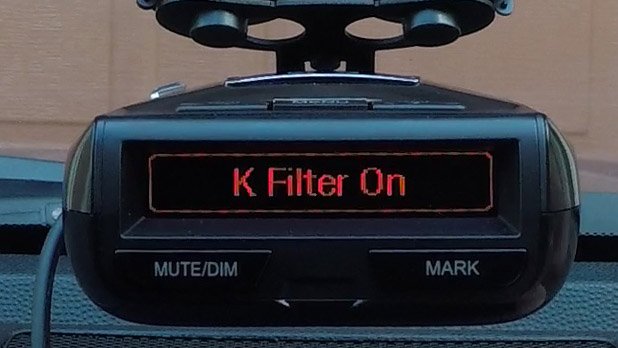 This isn't really a difference but I KNOW people are going to ask about it so I'm going to address it.
I'm not sure if there's a difference between the DFR7 and R3's BSM filter. Both look to be one of the best around. I personally haven't run the DFR7 in quite a while because of the weaker performance on 33.8, but running the R3, it filters out the vast majority of vehicles and only seems to false to the GM (Chevy, GMC, Buick, Cadillac) and Honda/Acura vehicles that give every radar detector trouble. It's also able to filter out K band radar coming out of semi's which most detectors struggle with.
The big difference I'm seeing is that the increased K band sensitivity with the R3 can be a double-edged sword. Even though its BSM filter is pretty effective, the fact that it's more sensitive means that it's going to pick up false alerts. It'll pick up more stores on the side of the street. It'll pick up BSM's farther away and even across the street. Because of this, you have the ability to turn down the detector's K band sensitivity by changing from Highway to City mode (this is useful both on the highway and in the city, it turns out) to bring the K band's sensitivity down closer to what other detectors are like. Doing this helps out with the false alerts. In my own experience, driving through town on city and highway roads, I average about 0-2 BSM falses per hour which is really very good. I'm very happy with the R3's filtering capabilities.
DFR7 can be found for around $250 and the R3 is $399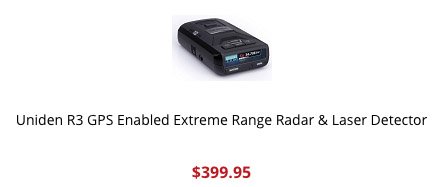 Finally, the R3 is more expensive. The DFR7 normally retails for $299 but you can currently find it for around $250. It's also readily available.
Click here to see the current DFR7 price on Amazon.
Click here to see the current DFR7 price with BRD. (Use the coupon code "VortexRadar" to save 10%).
The R3 retails for $399. That's pretty incredible when you think it outperforms the Escort Redline which costs $550. It gives you longer range, better BSM filtering, also RDD immunity, plus all the benefits of the GPS functionality.. all for a lower price.
The only issue is that initial pre-orders for detectors arriving around the end of May are all sold out. If you want one, you can get on the waiting list for the second batch of detectors that will be arriving sometime around the end of June.
Finally, if you don't need the GPS lockout functionality, you can get the Uniden R1 for just $299. (This is actually what the Redline comes against directly since the Redline also doesn't come with a GPS chip.)
Summary
I know in this article I've been focusing on the advantages of the R3 over the DFR7.
The DFR7 is still a great detector, don't get me wrong. At ~$250, it is easily the best bang for the buck out there, offering a ton of performance and capability for the money.
If you want to go for all out performance plus the additional features that the R3 offers, I think the additional step up in price is money well spent.
If an R3 fits your budget, I'd recommend getting one.
If not, I think you'd be happy with a DFR7 as well.